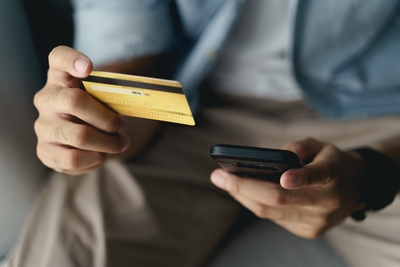 We all know that online casino sites tend to incorporate various games in their lobbies. You can often see a myriad of slots, as well as table games, scratch cards, keno, and so on. Different players also have their favourites to play. This is why it is vital for lobbies to be as diverse as possible. As a result, everyone is able to play the game(s) they love. Yet it also begs the question of how much you stand to spend on these games. For example, would you go through as much money playing slots as you would when playing blackjack?
The games play out in different ways. Thus, there is likely to be some differences in spend over the course of an hour or two. The expected RTP and, of course, house edge will factor in to the equation, too. We want to delve a bit deeper into the spend per hour on different casino games, though. Which of the games will rise to the top as the most cost-effective for players? Let's have a look at the average spend on casino games for gamers.
Slots and Video Poker Provide Faster Rounds
If you look at the speed of a slot machine game, it is obvious that this is much faster than playing through a card game. In blackjack, you have to decide on your bet and then see the cards dealt. Then you decide upon what move you want to make, hit or stick. The dealer goes through his hand, the cards go through comparison, and so on. A slot machine requires a bet and then a single spin of the reels. The outcome is then decided straight away. That leads you into being able to take another spin. And another one. And another one.
The same is true if you're playing video poker, for example. That merges the poker idea with a slot machine setup. The rounds can take place in swift succession, as with slot games. As a result, you can see how easy it is to go through several rounds within a minute. That means that within an hour, hundreds of slot or video poker games can play out. The less frequent opportunities with blackjack means that it is a slower game on the whole.
But how much faster are slot games in comparison? Well, a blackjack player at a full table will play around 50 hands per hour. Someone playing at a steady pace on a slot game will play around 500 rounds per hour. Video slots that come with extra bonus rounds may be a little less at 300 spins an hour. Of course, many of them do play out faster. You can sometimes even make use of a turbo function in some titles.
Gambling companies in the UK received orders to slow these down in 2021, though. Amongst the growing evidence of harm from slots, the government introduced new measures. On October 31 of that year, operators had to slow the games down to a max speed of 2.5 seconds per spin.
Let's take an hour of slot machine gameplay at the average speed noted, though. Factoring in the house edge of the games allows us to rank them by average loss per hour. Of course, it would take a huge book to list and rank all slots and video poker games. But we'll use a couple of examples from the collection here.
The Starburst game from Netent is a popular video slot. It has an RTP rate of 96.09%, meaning the house edge stands at 3.91%. Let's say you place a bet of £1 per spin on the game. If you can play 500 spins within one hour at £1 per spin, you'll have wagered £500 within that timeframe.
The game pays out 96.09% over time as an average RTP rate. Your average loss in the game would be 3.91% of the £500 (£19.55). Of course, the calculation of the RTP rate is over thousands, if not millions, of spins. Thus, you aren't likely to receive 96.09% of your wagers back from 500 spins per hour. You are also likely to lose more of your bets than £19.55 within that timeframe, too.
Of course, it also depends upon the value of a single coin selected in a slot machine. If you choose to bet £5 per spin within an hour, you're looking at an average spend of £5 x 500 = £2,500. It is because of this that you can end up spending way more than expected on slots.
Calculating Costs
Some people have already taken to trying to calculate how much they spend on casino games over time. This helps with controlling the general spend. It's important to keep in mind that randomness and house advantage ensure two things. One, that gambling operators make money over time. Two, that players lose money over time, in general. With that in mind, it's not surprising to hear that people question how much gambling will cost them.
Casino gaming is a form of entertainment. It is best to consider it alongside other forms of this, like going to a movie or a concert. For outings like those, you usually check the cost of them beforehand. Then, you decide upon whether you want to spend that money or not.
Believe it or not, you are able to do exactly the same with gambling on casino games. Cost of Play calculators are available online, providing insight into different games. This includes blackjack, roulette, slots, and more. The guides that these calculators lay out can be vital for some gamblers. They determine how much it costs to gamble over extended periods of time.
RTP rates express that even if you win a lot at one point and lose a lot another, the spend will conform to the averages in the end. Let's use some examples.
Our first example involves a penny slot, which is a much more classic variant of the game. Let's say that you choose to bet five one pence pieces on the slot per spin. The house advantage on that slot stands at a hefty 9%, and you make 12 bets per minute. The bet size is 5p per spin. 12 x 5p equates to 60p per minute. 60p per minute multiplied by 60 minutes for an hour equates to £36 wagered per hour. If you take that £36 and deduct the 9% house edge from it, you get £3.24. That is the average player cost at this wager amount per hour.
Increase that 5p to a bet of 25p instead, with 12 bets per minute again. Your total amount wagered per hour would be £180.00 and the total average cost per hour would be £16.20.
Blackjack and Roulette Offer Slower Burns
While playing online slots offers speedy rounds with many wagers in an hour, this is not true of other options. Let's turn our attention to blackjack now and use a 6-deck game as an example. The basic gameplay comes with a small house advantage of 0.59%. The bets you're able to place within an hour stands at about 70, and you're using a wager of £3 per round. This means that the total you wager within that hour is £210. As a result, the average cost to a player within the hour is £1.24.
Blackjack has always been a popular casino game for many people. It maintains a high level of popularity, and the cost level to players could be one of the reasons why. It could also be due to movies like The Card Counter bringing more attention to it, too! Whatever the case may be, it exists as a more cost-effective way of gambling on the whole.
What about single zero European Roulette, though? Well, the house edge in this game tends to stand at around 2.7%. Rounds of this can take longer because everyone has to place their wager. Then the ball has to spin in the wheel before a result occurs. You would likely be able to make around 35 bets per hour in this game. An inside bet at a minimum is usually around £1. Maximums can vary, but let's use a £25 max for this example. With £35 wagered within an hour on an inside minimum, it would cost a player 95p. An inside maximum bet of £25 would see you wager £875 in an hour. That would have a cost of £23.63 on average to a player.
It is key to note that there are also outside bets associated with roulette. Plus, different tables have different limits attached to them. Take a look at the table below to see an example of different bets placed on European Roulette.
| Bet Type | House Edge | Bets Per Hour | Bet Size | Total Wagered in £ Per Hour | Average Player Cost Per Hour |
| --- | --- | --- | --- | --- | --- |
| Inside Minimum | 2.7% | 35 | £1 | £35 | 95p |
| Inside Maximum | 2.7% | 35 | £25 | £875 | £23.63 |
| Outside Dozen and Column Bets | 2.7% | 35 | £5 | £175 | £4.73 |
| Outside Even Money | 2.7% | 35 | £5 | £175 | £4.73 |
The Importance of Remembering Speed of Play
The speed of your gameplay is quite the important variable to remember when gaming. Most people will visit a casino, online or offline, with an idea of playing for a specific amount of time. Of course, they could run out of bankroll before that time hits. It could be the case that they win and decide to quit while they're ahead, too. Yet there aren't many people who sit down to play casino games and count the number of rounds they play. It takes away a large chunk of the fun element of casino gaming.
As a result, there will be quite a lot of variation in the number of hands per hour. Not only between games but between players as well. Some people are quicker with slots than others. Some like a bit of time to think when playing blackjack or roulette. It all depends upon the player in question.
Thus, if there does come a point in determining spend on games, speed of play is important. That doesn't have as much influence when we're talking in general. The average spend is a lot easier to talk about and figure out because it's an average. If you know your own average spend on games though, you can work out the average spend, too.
Below, you can see tables of various games compared and the average player spend on them per hour.
£1 Slots
| Bet Type | House Advantage | Bets Per Minute | Bet Size | Total £ Wagered Per Hour | Average Player Cost Per Hour |
| --- | --- | --- | --- | --- | --- |
| Bet £1 | 5% | 12 | £1 | £720 | £36 |
| Bet 3 x £1 | 5% | 12 | £3 | £2,160 | £108 |
Blackjack – 6 Deck (Minimum Wager)
| Bet Type | House Advantage | Bets Per Hour | Bet Size | Total £ Wagered Per Hour | Average Player Cost Per Hour |
| --- | --- | --- | --- | --- | --- |
| Basic Strategy | 0.59% | 70 | £3 | £210 | £1.24 |
| Average Play | 2% | 70 | £3 | £210 | £4.20 |
Texas Hold'em Bonus
| Bet Type | House Advantage | Bets Per Hour | Bet Size | Total £ Wagered Per Hour | Average Player Cost Per Hour |
| --- | --- | --- | --- | --- | --- |
| Ante | 2.04% | 50 | £5 | £250 | £5.10 |
| Bonus Jet | 8.54% | 50 | £5 | £250 | £21.35 |
| Progressive Jackpot | 28.46% | 50 | £1 | £50 | £14.23 |
Craps
| Bet Type | House Advantage | Bets Per Hour | Bet Size | Total £ Wagered Per Hour | Average Player Cost Per Hour |
| --- | --- | --- | --- | --- | --- |
| Pass | 1.41% | 40 | £5 | £200 | £2.82 |
| Don't Pass | 1.46% | 40 | £5 | £200 | £2.92 |
| Other Bets | 1.52% to 16.67% | 40 | £5 | £200 | £3.04 to £33.34 |