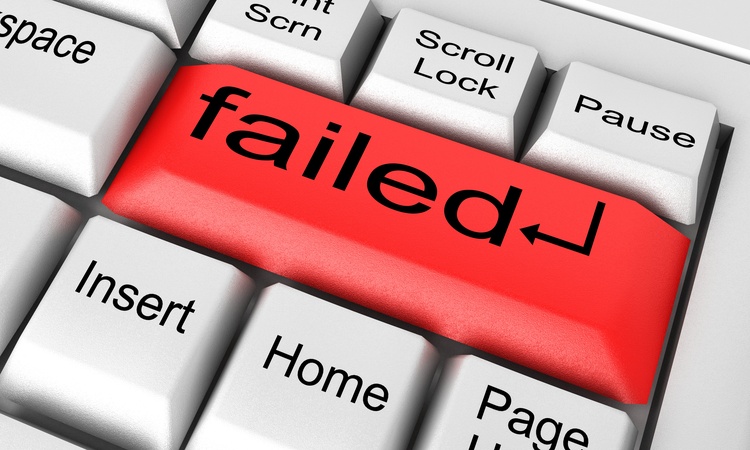 It seems like new casino innovations are always on the horizon. Especially in today's high-technology world. Developers are conjuring up new ideas on a constant basis. This has led to some prolific games coming to the forefront of the casino industry. Many people access these unique games and make them successful. That's not always the outcome, though. Sometimes, developers and creators come up with games that don't make it.
Of course, there's a chance that you haven't heard of these casino games. After all, being unsuccessful doesn't often lead to a lot of notoriety in the industry. Here, we're going to take a look at some of the casino games that failed after release. We may be able to uncover the reasons why they suffered such a disastrous outcome, too. Let's check into the casino games that have gone through proper releases but haven't made it to any lofty heights.
Pineapple Poker
Different variations of poker often get players excited when announced. That's excellent for casino sites, because it draws people in to play them. The casino will often be the opponent in these online games, too. Thus, they stand to make more money from them. That's different to the standard type of poker, where gamers play against one another. Casinos instead keep a small ante or percentage from the players in that case. Look at it as their way of receiving payment for providing the game to players.
Pineapple poker, in theory, is quite the exciting casino game to play. It has a lot of similarities to Texas Hold'em. The primary difference is that players begin with three cards instead of two. What happens with the third card and when, determines the variation of Pineapple Poker. It is playable as a no limit, pot limit or limit game, too.
Anyone playing it can also incorporate a nice strategy into gameplay, too. Hands progress at a slower rate in general, helping you to maintain a nice bankroll. Extra bets should occur to complete hands, but on the whole, it's a decent variation. Pineapple Poker even has sub-versions of the game to play. This includes Simple Pineapple, Crazy Pineapple, Lazy Pineapple and Super Hold'em.
If the game is compelling and has a lot of enjoyable features, why did it fail? Well, it is most likely due to the fact that the poker market already has many variations. Oversaturation of a game market doesn't do anybody any good. Players like having choice, but not to experience an overwhelming sensation. Poker derivatives are everywhere at casinos, online and offline. Thus, online casinos may have denied Pineapple Poker a space in their lobbies. The fact that it is so like Texas Hold'em may have also worked against it. That's such an iconic poker game that most casinos and players would be happy to stick with it.
Casino War
Most casino gamers engage in gameplay for the excitement factor. They want to win, have fun and it may be the case that they want to be able to utilise a strategy. There is the draw of outsmarting opponents there, too. Developers of casino games tend to keep customer wants and needs in mind when launching games. Unfortunately, that didn't seem to happen when Casino War came about. It's fine if you're the type of person who likes playing snap with a pack of cards. Yet for those looking for something beyond the simplicity of that game, it wouldn't work.
The Guardian once said that to get kids interested as card fanatics, they should start with snap. (That article arose in 2008, and likely wouldn't receive appreciation today. Especially considering the current overhaul of gambling rules). As a kid's game, snap is great. As an entertaining game for adults, it's not. Thus, neither is Casino War.
The game sees both the dealer and the player receive a single card. They are both turned over and whoever owns the highest card is the winner. Simple. Nothing more. That's it!
Yes, some people may see it as a fast-paced game. Each hand only lasts about 10 seconds at max. Yet there is very little excitement involved in gameplay. The only time things take a different turn during Casino War is in the event of a tie result. The player can then either surrender and lose half their stake. As an alternative, they can go to war with the dealer. This requires another bet and both players receiving an extra card.
There is little doubt that it failed due to having very little excitement to experience. Yet it is also weighted a lot in the casino's favour with its 3% house edge. Some have suggested that Casino War came about as a way of enticing slot players over to cards. Yet it didn't catch on with many gaming people of any type.
7-Reel Slot Games
There was quite the hive of activity in the online slot world back in the early 2000s. Developers were creating exciting, thematic games for players to experience. This led to them incorporating new innovations into such as the months went by. Towards the end of that decade, providers looked to an increase in reels within slots. They started hailing 7-reel slots as the next big thing for the casino gaming world. Unfortunately, they were way off the mark with these options.
WGS was one of the big developers trying to rouse interest in 7-reel slot games. It didn't take long for the casino industry in general to latch on to the hype, either. After all, bigger always means better, right? Wrong! Expectations for the games may have been high, but they lacked various things. First of all, the graphics included in them were of a low quality. Not only that, but they didn't involve many special bonus features, either. When you also throw in a lower RTP rate than many other standard slots, they ended up feeling dated.
Gamers had little interest in returning to the past with the online slots they were playing. Instead of 7-reel slots gaining much traction, they disappeared at a swift rate. The fact that progressive jackpot slots launched at roughly the same time didn't help. Many people looked to games like Mega Moolah and Mega Fortune for entertainment. And they got it with those games, too. In fact, Mega Moolah entered the Guinness World Records book in 2015. It also wasn't long before mobile casino slots began launching, either. That sealed the deal for 7-reel slot games and very few people remember them now.
Despite this, those games do still exist online at some casinos. Yet they never exploded onto the scene and remained like experts said they would. The games that feature seven or more reels today are very different. They tend to use symbol grids, rather than reels, and feature cluster pays rather than line pays. They're altogether a different thing.
3 Dice Football
Football is a popular sport around the world. Many countries label it as their nation's favourite sport, as it happens. Thus, why wouldn't a game that utilises football as its base theme work out well? That was likely the theory behind the creation of 3 Dice Football. Yet this game went ahead and altered the landscape of gambling games too much.
A large number of football fans would visit Las Vegas during football season. Developers saw an opportunity to combine gambling with the sport and try to make big money. Unfortunately, 3 Dice Football was a very complicated game to play. People had very little interest in learning such a game when all they wanted was fun.
It operated in a similar way to craps. The table was akin to that involved in craps, with green and red dice in use as well. Players would throw the dice to determine what happened with any wagers. The idea behind it was to progress from one end of the table to the other. Anyone playing would win money as they went, with different bet types coming to the fore. Yet so many betting options and rules only served to confuse players more than anything else.
Yes, 3 Dice Football was likely quite an innovation back in 2011 when launched. Yet players did not want to stick around on the tables for such a long time to experience it. Very few casinos trialled the game upon its release. It wasn't long before it disappeared from their venues and online sites, though. Now it has vanished from most peoples' memories, too.
5 Card Draw
Anyone who has an interest in playing a simple form of poker will find it with 5 Card Draw. The game is still active at some sites as well, in the form of video poker. Yet you're unlikely to find it available in table format. The simplicity of the game is likely one of the reasons that it failed to gain traction this way.
If you watch Westerns, you'll usually see cowboys playing 5 Card Draw in the saloon. Each player receives five cards dealt face-down. They then decide whether to play, fold or call. Participants can then elect to replace up to three of their cards with new ones from the deck. A second round of betting then takes place. A round of raising, folding, checking or calling then occurs based on the new cards. Then a showdown happens when nobody is willing to raise anymore. All remaining players show their hands. The player with the best hand wins and claims the pot of money.
It is due to this basic level of understanding that 5 Card Draw became no more than a living room game. Anyone has the skillset to be able to play it. Not only that, but a selection of other poker variations came about at around the same time. These games allowed players to utilise a stronger skillset and excellent strategies. At the same time, casinos had the ability to make higher levels of money from them. Thus, 5 Card Draw fell by the wayside as a result.
Showtime Hold'em
Between 2003 and 2006, the online gambling world experienced a poker boom. While this saw an increase in popularity for Texas Hold'em, several other variations also benefitted. It was a worldwide boom, with the online poker player pool doubling in size every year. It provided fantastic winning moments for some, including Antonio Esfandiari. He would go on to win £15.8 million at an event in July 2012. Yet he began back in 2005, right in the midst of the poker boom.
As a result of poker's newfound popularity, developers became a lot more creative. This saw them look to design even more variations of the game for players. Showtime Hold'em was one such release, and it was likely doomed from the start.
PokerStars was responsible for releasing it, and it came with a mass of fanfare, too. Top professionals working for the brand backed it as well. Yet even with this vast amount of marketing, the game didn't take off in the expected way. Showtime Hold'em suffered because it was essentially Texas Hold'em with an extra. Anyone who folded had to show their hand to the table.
That may seem like an intriguing feature of a slot game. Yet despite the fact that you learn what your opponent has folded on, this informs others at the table, too. Most good poker gamers have learned to range their opponents based on how they bet. Having information on them after they have folded only helps weaker players on the whole. This allows them to understand their opponents' routines and decisions quicker. In the end, players did not like Showtime Hold'em, and voiced their opinions on it. As a result, PokerStars scrapped it within months of its launch!