Any avid fan of playing online slot games will know that the RTP rate of these means everything. It can be one of the prime reasons why someone does or doesn't opt to play them. The higher the RTP rate, the better it is for gamers on the whole. It means that they stand the chance of getting more back from the slot over time. This is why many players look for the slot titles with higher percentages. Each slot comes with an average RTP rate attached to it, and these differ from game to game. For a long time, these rates have been at the higher end of the scale – often 97% and above.
Yet something has changed with them in recent times. Over the past four or five years, they have been on a steady decline. Of course, that places much more of an advantage in the casino's court. Many of the most recent slot releases aren't getting above 94%-95%. This doesn't affect how entertaining they are as games, in general. Yet it does mean that the potential payout for gamers isn't as attractive. That may only be a 2%-3% fall from the general average of 97% and above, but that is still a lot. They may be acceptable to players, although still not as good as they used to be.
There are even slots that have launched lately with RTP rates as low as 92%, 90% and below. We never recommend playing a slot game based only on its RTP rate, though. Plus, it's also vital to take note of the fact that variance has likely changed in the past few years, too. The introduction of Megaways games, for example, has affected this in a significant way.
Some games are now advertising variable RTP rates too, which makes the whole idea of selecting games based on RTP much more difficult.
Why is this the case, though? What possible reason could developers and casinos have for reduced RTP rates? Let's delve into this and find out why these percentages have dropped and what the future holds.
Why Are Online Slot RTPs Falling?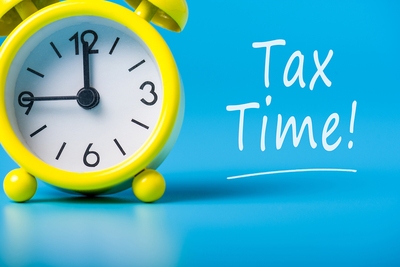 In general, online slot games have higher RTPs than those found in physical casinos. That's fantastic news for online gamblers. You can therefore count on the possibility of getting better value at online casino sites. Yet the new trend seems to be the decline of those RTP rates. It all comes about due to developers providing casino operators with the chance to choose lower rates. This is a negative outcome for you, the player. Nobody wants to play slot games that come with lower RTP rates. Even so, you can continue to earn payouts from the games, which we'll look into later.
If we look at the online slots payout since they first became available, the RTP has risen. Internet slots would offer RTPs of between 92% and 95% in the initial stages. Back in the mid-90s, this was quite the norm. Payout percentages started to improve from the 2000s and into the 2010s, though. Many land-based slots offer between 92% and 94% RTP rates. Today, online slots are following in their footsteps in relation to this.
The most significant reason that stands out as a reason for the change is regulations. Many countries are choosing to tighten up the strictness of their gambling laws. The United Kingdom has been doing so over the past few years.
The alternate rules coming into effect in various locations have serious effects on operators. Anyone looking to secure or renew a gambling licence may have to pay higher fees. Add into that the cost for compliance and monitoring, and there's a lot more to deal with. It was easier back in the late 2000s and into the 2010s. The Gambling Act 2005 in the UK made things a lot more liberal for gamblers. Yet with the tightening of regulations, this means more stringent laws for operators.
You also have to consider that many things cost a lot more today. The current cost of electric and heating is a specific area to take note of. Casinos need income to be able to pay their bills and maintain their properties. Even online casinos have operating costs to pay, salaries for call centre employees, and so on. The tax rates for online casinos around the world have also increased. Therefore, there is the need for extra funds to be able to pay for these things.
Remote gambling duty (RGD) in the UK increased to 21% in October of 2019. Before that time, the RGD stood at 15% of the provider's profits on a quarterly basis. The increase to 21% was quite the significant jump. As a result, operators were losing more in taxes to the government than before. How are casinos supposed to tackle the issue of their own monetary losses?
By decreasing the RTP rate in casino games, of course! This means that players don't have as much chance to win as they did before. Or rather, the games in question won't pay out as much as in previous instances. A slot with a 92% RTP rate has the potential to pay out £92 out of £100 gambled over an extended timeframe. Compare that with a game that has a 97% RTP rate, and it's clear to see the more appealing one.
There is the consistent presence of crazy variables in games as well. Combining the two doesn't put gamers in the best of positions. Some players have highlighted that with RTP rates less than 94%, there is little desire to play.
A Look at the Facts
We're going to take a closer look at one specific developer in Elk Studios. This isn't to target that particular brand, as all providers are operating in the same way. Elk has released around 80 online slots since it started operating in 2014. The very first slot from Elk Studios was Electric SAM. This came with a 96% RTP rate. The next in line, The Lab, has a 96.3% RTP rate on average. Those early games from the brand all featured rates lingering around the 96% level. That was quite the average across online casino games for several years.
Fast-forward to its more recent releases and you'll see quite the difference. In August of 2022, it released Cygnus 2, which has an RTP rate of 94%. In the same month, Buffalo Toro launched with the same RTP. Then came a game titled Dropz in September 2022 with an 87% RTP rate! Since that time, other games have come from Elk Studios, and all have max RTP rates of 94%. Even the brand's upcoming releases have the same percentage.
We can also focus on the Netent developer – one of the world's biggest providers. In June of 2022, it launched the Space Wars 2 slot game. This has a 92% RTP rate attached to it. Cupcakes from December of that year comes with a 94.01% level. In 2019, the Golden Grimoire slot had a 96.44% RTP rate. The Hotline game from 2018 featured a 97.04% RTP.
It's not difficult to see that the majority, if not all, the slot developers have taken the same route. The lower RTP rates are affecting all slot releases. If you're a player who does not take notice of this before gaming, then it likely will be of little consequence. Yet if you're the type of gambler who checks into RTP beforehand, it will.
In the end, the house will always win when it comes to casino games. The experience is different with lower RTP rates and higher volatility, though. It enforces shorter play time, thanks to deposited funds disappearing quicker. There is also less opportunity to get smaller profits and potential cash outs on the newer games.
Yes, some online games had higher volatility rates back in the day. They're nothing compared to those included in the games of today, though. Four to five years ago, players could deposit £40 or £50 at a site and get a good session from it. If you were patient and placed sensible wagers, that is.
This led to the possibility of getting into a position of being able to make a withdrawal. Even if only a small amount, it made the time spent spinning the reels worthwhile. There was always the thought that a win was possible. Who wants to play a casino game when they know they aren't likely to win anymore? Deposits that disappear in under an hour thanks to lower RTP rates suck the fun out of games for many.
How to Get Around This Issue
Players don't often have an interest in playing games that come with lower RTP rates. How can you go about circumnavigating this issue?
Well, first of all, you can select an online casino that doesn't opt for lower RTP rates. It's inevitable that some sites will choose to incorporate these games into their lobbies. A platform with RTP settings between 92% and 95% puts them on par with land-based venues. Of course, that doesn't make them very compelling at all. It is fortunate that there are alternatives to join, which adhere to higher RTP rates.
You can also seek out the casino games from back in the day. These tend to have higher payout rates, thanks to lower house edge. Slots are very variable in this area, so you may need to look through different titles to find one that is suitable. They do still exist, though. Usually, it's the more recent game releases that feature lower RTP rates.
At the same time, there are certain developers that place a focus on higher payback. While most have incorporated a dip into their percentages, some have gone against the grain.
Yet because casino operators are also able to have a say in RTP at their sites, it makes things difficult. While games from one developer may have a specific RTP rate at one site, it may not be the same elsewhere. This is why it is important to check on the rates of such before you decide to spin the reels.
A fine example of this being the case is the Moon Princess Trinity game from Play'n Go. This slot launched in March of 2023. Before it did, an announcement said it would have five different RTP configurations. Casino operators wanting to have it in their lobbies could choose which one they wanted. As a result, depending upon the casino you play the game at, you could have any of the following RTPs:
84.20%
87.20%
91.20%
94.20%
96.20%
The last of those rates is the percentage that many Play'n Go slots have had over the years. It's quite the dramatic drop to the lowest of 84.20%, though. Imagine playing Moon Princess Trinity at one casino with a 96.20% RTP and at another with the 84.20% RTP. This becomes even more of an issue when you see its volatility level is, of course, high.
Whether RTP rates will rise or not in the future remains a question for answering. Many factors contribute to the level that appears in most casino games and there would likely need to be a change in tax and regulation laws first of all. For now, it seems as though the decrease in percentage will remain at such a rate.