It's big news for the online casino industry this week, as a group of MPs have demanded online slot machines be subject to the same £2 stake limits as the much debated FOBT's.
The law was changed regarding these controversial in shop gaming machines earlier last year with the government labeling them a "social blight" much to the chagrin of the bookmakers who stocked them, and the effects of the £2 maximum stake have already been felt, with bookies reporting a dip in profits as a result.
However, some MP's, including the former Conservative leader Iain Duncan Smith, feel that much more needs to be done. IDS himself is quoted as saying:
"For too long, online gambling operators have exploited vulnerable gamblers to little or no retribution from the regulator."
The UKGC was obviously not happy with this accusation, replying:
"We are disappointed that this report has been released before we have been given the chance to give evidence to the APPG"
It has also been pointed out that problem gambling is an issue not specific to one type of gambling in particular, the suggestion being that the new maximum stake won't be an effective way of solving the issue.
Complete Overhaul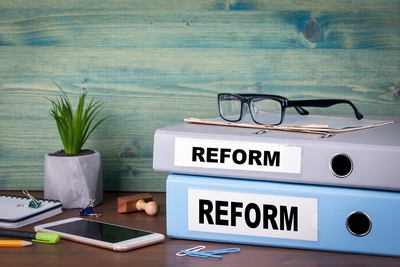 It's not just lower maximum stakes that are being suggested, calls for other protection measures have also been added to the list.
It sounds like those pushing the case really have the bit between their teeth too.
Labour MP Carolyn Harris said:
"We intend to go after the online companies just like we did with the fixed odds betting terminals . . . The consequences of this on people's lives are absolutely unbelievable."
That sounds like fighting talk to us.
The major items on the list include:
Ending betting by credit cards.
VIP account restrictions.
Investigations into non-disclosure agreements.
£2 maximum stake on online slots.
Replacing the Gambling Act 2005.
The cross-party group of MP's called the current Gambling Act:
analogue legislation in a digital age
It was the introduction of the 2005 act that relaxed gambling law and saw the industry experience the boom that is still ongoing to this day. However, it has also seen an increase in responsible gambling and social concerns.
The APPG (All Party Parlimentary Group) is also calling for mandatory affordability checks on all customers, and they have support from the Labour Party and Boris Johnson, so it looks like the result of the oncoming election won't hinder their efforts regardless of who wins.
Sell Sell Sell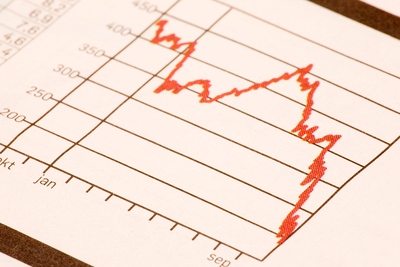 Almost as soon as the news broke on Monday, share prices for some of the biggest names in the industry took a significant hit.
Flutter Entertainment who own Paddy Power and Betfair saw their share price fall 3%, but GVC who own Ladbrokes and Coral fared much worse at 10%, with William Hill and 888 Holdings suffering the biggest blow at 12.3% and 13.9% respectively.
Apart from meaning that shares are currently cheaper than they were last week (if you're in the market for some), this reaction also means that the calls for "root and branch" reform of the industry are being taken seriously.
Industry Response
As you can imagine, all of this has not gone unmet by the industry or those who are currently charged with regulating it.
The bookies themselves will obviously be worried about their profits first and foremost, but spokesmen from both GVC and William Hill have pointed out that over-regulation could push people towards using unregulated sites that allow higher stakes, which is no doubt a genuine possibility but it's probably disingenuous of the companies to pretend that this is their real concern.
The UKGC has said:
"The report does not reflect our considerable action and progress on most of the areas of concern set out in the report and we look forward to being given the chance to outline that work to the APPG."
While Brigid Simmonds OBE, chair of the Betting and Gaming Council had this to say:
"Our members continue to invest significantly in new technology to make full use of data and algorithms to identify risk of harm and interact with customers at an early stage, and to introduce new affordability checks on customers."
So it looks like there might be a bit of give and take before any changes are actually put into place, but it seems like the times are definitely a-changing one way or another.