Someone has been having a very good month indeed, because on the 1st August they hit the progressive jackpot while playing the well known NetEnt slot, Mega Fortune.
Oh – and I mean the Mega jackpot, not the Major or the Rapid one's.
This is the third time this year that Mega Fortune has made someone a millionaire, and with four months left until the end of 2019 you would think there was time for at least one more.
So What Do We Know?
Not too much at the minute. There is no news on the nationality of the lucky player, but they were playing at a pricey €50.00 per spin.
We also know that they were playing at the relatively new Gate777 Casino which only launched in 2018, so this will no doubt do wonders for their reputation.
The company's CEO, Ronna Shilon, said:
"On behalf of everyone at Gate777, I extend my huge congratulations to our big winner. We are so thrilled when our players have a fantastic experience with us and when they win. We work hard to bring our players the best slot and table games the industry has to offer, and we look forward to seeing more and more winners at Gate777."
Mega Fortune: A Brief History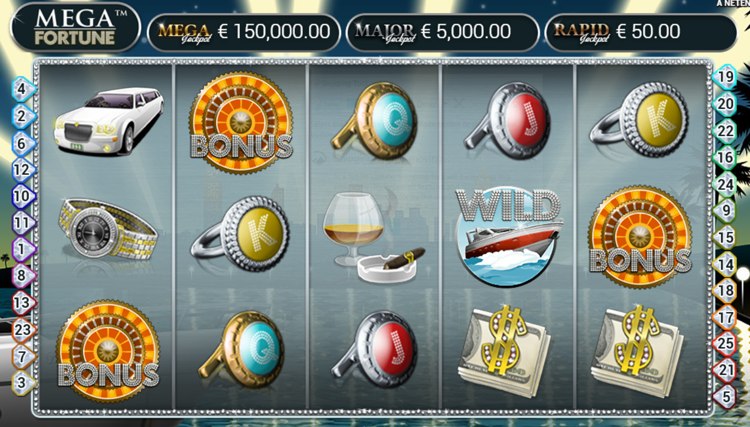 Released in 2009, Mega Fortune has been changing lives every 10 weeks on average for over a decade.  It is a popular progressive jackpot paying out on three levels; Mega, Major, and Rapid. They are all lovely to win, but the Mega jackpot is the big one.
The biggest ever Mega payout was a ridiculous €17.8 million won by a Finnish student in 2013 but the average payout is around €4 million.  So far, 51 players have taken home the top prize and walked away rich.
It seeds at €250,000 so it's not exactly small change from the start, and the lowest it has ever paid out at is €657,050 – which i'm sure most of us would be more than happy with!