News broke this morning that two huge companies in the online gaming world are going to be joining forces, and for players this will mean more access to more exciting games.
Gamesys, or The Gamesys Group to give the full title, is a UK based company that was created when JackpotJoy acquired Gamesys back in 2019 for £409 million. They were already using their platform, and the deal brought everything under one roof.
Bally's Corporation, meanwhile, is one of the oldest names in the industry. Their history is long and complicated but these days they operate 12 real world casinos in America among other things.
It's another deal manufactured to take advantage of the promising American market, so let's dive in to what is going on.
Bally to Acquire Gamesys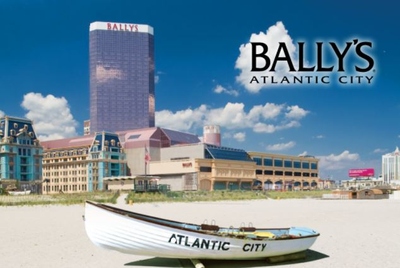 Although publicised as a merger, the deal will officially see Bally's acquire Gamesys for £2 billion, paying a 12.7% premium on the current share price.
Gamesys chief exec, Lee Fenton, will take the same role at the new combined group and 2 other directors in the business will join the board, so this truly is a sharing of man power and resources rather than a takeover.
It's a great combination too, with both business groups complimenting each other well; Gamesys can provide Bally's with their market leading tech platform and in turn will benefit from Bally's land based presence.
Being strong contenders in the UK and the USA respectively also means they can straddle the Atlantic and help each other to disrupt both markets.
The official statement said:
"Bally's and Gamesys believe that having a combination of both proven, developed technology and land-based platforms across key US states, with global brands, existing customer bases and complementary product offerings will be key to taking advantage of these growth opportunities"
The newly formed group will be headquartered in Rhode Island and will list on the New York Stock exchange.
What Does the Merger Mean for Casino Players?
Well… nothing really. Not immediately anyway.
Both companies will be better equipped to provide more effective and diverse services to their customers, but this is as much about B2B trade as B2C.
In the long run it can only mean more robust and entertaining products, hopefully being even more engaging and innovative, as well as more accessible both online and in the real world.
In the meantime nothing much will change, but this doesn't mean it isn't big news. When big companies do deals like this changes are often made – Gamesys bingo sites might be given a rethink for instance, although this is purely an example and nothing has been mentioned as of yet.
We might also see certain brands being made available in other countries, or a Bally casino cropping up in the UK; although with the focus for both groups seemingly on America, they will probably be focussing all of their efforts on gaining market share over there, at least initially.