In an interesting and progressive move for the company, Genting Casino has bought Authentic Gaming from LeoVegas in a deal worth €15million (£12.9 million).
They plan to give customers live access to the tables in their land based casinos from their computer and phone screens, adding an extra dimension to what we currently know as live dealer casino games.
Catch Me Up – What's Happening?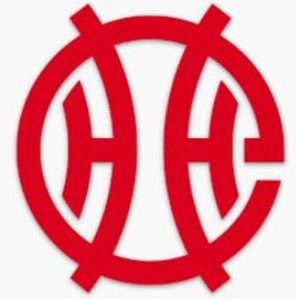 So, LeoVegas has an investment arm to the business called LeoVentures. LeoVentures has been funding Authentic Gaming which has operated as an independent division of the operator since they purchased the company in 2015. Authentic Gaming are a company who broadcast live casino content from casinos around Europe, but these casinos are not usually open to the public, they are run solely for the benefit of online customers.
Genting want to live stream the real life casino games in their real world casinos to their online customers and they need a platform to do it. See where this is headed?
Genting have offered traditional live casino games in the past powered by Evolution Gaming, but Evolution is a huge company and certainly not up for sale, so they weren't really a good fit for Genting's current needs.
"Our vision is to offer our customers an amazing gaming experience from all of our casinos around the world, 24 hours a day through any device. With Authentic Gaming's advanced technology and innovative product, we are convinced that together we have a good position to realise that vision."
So said Jeremy Taylor, the managing director of Genting Online.
Why Are LeoVegas Getting Rid?
Well, the fact that this deal represents a 100% return on their investment just 4 years ago could have something to do with it. And with Authentic generating revenue of around £1million in the second quarter of the year Genting are keen buyers.
Authentic Gaming has been performing consistently well, taking full advantage of the platform given to them by LeoVegas to whom their CEO and founder Jonas Delin is obviously grateful:
"I want to thank LeoVegas for their tremendous support since the start and for the platform that LeoVentures has created for us to take us to where we are today."
Equally, the guys at LeoVegas seem happy to let them go, with their CEO Gustaf Hagman saying:
"This is a milestone for LeoVegas. The time is now right to sell the enterprise to the industry giant Genting. The deal shows our innovative strength in the group and our ability to develop and build sustainable companies."
So it's champagne and pats on the back all around by the sounds of it, everybody is happy – including the customers if this new venture works out to be as promising as it seems.
The Domino Effect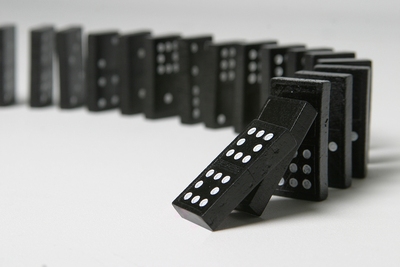 This move from Genting will be sure to catch the attention of nearest rivals Grosvenor and Gala, as well as others.
If it proves to be profitable then I wouldn't be surprised to see other land based casino's following suit, as no company wants to be left behind in this highly competitive market.
The trend in all things gambling is for the rest of the industry to follow the lead of its innovators (look at cash out in sports betting, for example, now available everywhere), so in a few years time this could be an expectation from land based casinos rather than an exception.
It will also be interesting to see if it has any effect on the number of people that turn out to brick and mortar casinos if they know they can access the exact same games from their computer. Those cold winter nights could prove too much of a deterrent.