Gaming Innovation Group, better known by the acronym GiG, have announced that they are terminating all white label contracts for the UK market.
This has come from left field and is a developing story, so information as to why they have taken this decision is still sketchy, but it will have an immediate effect on UK players currently using:
Cashmio.com
Casinocalzone.com
Dunder.com
MetalCasino.com
OneTimePoker.com
Shadowbet.com
Wishmaker.com
If you are using one of these sites then I'm afraid your account will be closing soon. The casino should get in touch with you and offer instructions of what to do next, but it's always best to get your money out asap in these situations.
Some of these sites are working towards getting licenses of their own, but at this point in time nothing is certain.
Why Would GiG Cancel White Label Contracts?
That's the big question, isn't it?
The UK market is notoriously difficult – some might even call it hostile – from a regulatory point of view, and MT SecureTrade who operate the license were found in breach of various licensing conditions this time last year, costing them around £600k in fines.
However, this is just the latest white flag that GiG have waved in recent times.
Last year the company offloaded their B2C interests to Betsson, in a deal which saw GiG's homegrown brands Rizk, Guts, and Kaboo move home under the condition that they continue to run on GiG platform for at least 30 months.
They also closed down their in house game development studio without warning in 2019, just two years after it opened, stating that it would save the company €250k per month. It is hard to see that as anything other than a failed business venture.
What's more, GiG's stock price has been on a sharp decline since mid-2018, falling from over 60 Swedish krona (kr) at its height to just 4.19kr as of today.
What is GiG's Business Model Now?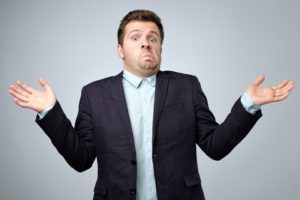 Officially GiG are still a platform provider for casinos and online sportsbooks, but the way things are going they might stop doing that soon as well.
Whatever the reason for their most recent step backwards must be at least semi-serious as they have given up some pretty lucrative contracts.
It looks like they are moving more and more behind the scenes, but if I was a shareholder I would be worried.
Still, nothing is confirmed at this point in time and this page will be updated when more concrete information is available.