The midlands based game developer and casino operator InTouch Games has had a costly wrist slap, after the UKGC found them lacking in the social responsibility, money laundering, and marketing departments.
The company, who run popular online casino sites like mFortune, Dr Slot, and Casino 2020, have been in hot water with the UKGC before, when they stumped up £2.2 million for similar offenses.
They also received an official warning from the governing body, which on top of two fines in the space of 2 years is not a good look.
Why Have InTouch Games Been Fined?
There were three areas where the company were found to have failings and the specifics are detailed below.
Social responsibility was the big one, and this covers things like responsible gambling making sure vulnerable customers are protected.
Stated in their Responsible Gambling Team interaction guidance that bonuses may be offered if customers provide ID.
Failing to follow policies and procedures for seven customers where their activity indicated potential problem gambling.
Not using all relevant sources of information to make effective decisions, or to guide and deliver effective customer interactions for the above customers.  More consideration should have been given to placing mandatory limits on customer accounts.
Next up is anti-money laundering, which is about ensuring no money from criminal activities is filtered through online casinos and the like.
Risk assessment did not take into account the risk of allowing customers to use a payment provider which also acts as an exchange for crypto-currencies.
Not conducting proper levels of Enhanced Customer Due Diligence.
Failing to critically review Source of Funds information.
Last on the list is marketing, where operators have to be very careful as to how they promote their services as the regulatory guide lines are strict.
InTouch did not state in an SMS text the minimum and maximum deposits in an offer's terms.
Neither did they state in an SMS text the time limit for which the bonus offer could be claimed.
Some of these issues are more serious than others, but coming just two years after their previous failings it is quite a rap sheet.
Independent Audit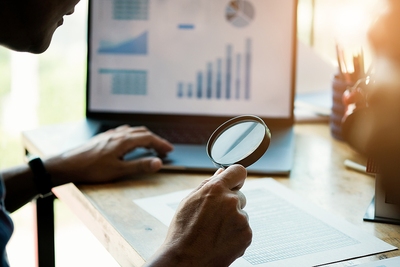 On top of the £3.4 million price tag, InTouch Games will also have to arrange an independent audit at their own expense, to carry out checks in forensic detail to make sure the company are in full compliance going forward.
They will also be watched even more closely by the UKGC so any further infringements might even threaten their license, which would be a disaster for the company.
On behalf of the UKGC, Richard Watson said:
"Through our challenging compliance and enforcement activity we will continue our work to raise standards in the industry and continue to hold failing operators to account."
It is good to see that, even after the sudden departure of the body's CEO, Neil McArthur, the UKGC is still able to carry out its' duties effectively.
As for InTouch Games, they clearly need to do some serious work on their in house procedures and make sure that all staff are following them to the letter, but it would be a shame if anything happened to the business.
They create good games and run respected online casinos, as well as providing jobs for 300 people, so as long as they take this seriously, they should be able to bounce back.