You've never heard of Gameburger?
I'm not surprised, because they have been set up specifically by Microgaming to bring a distinctly American flavour to non-American markets – and what could be more American than the burger?
It seems as though Microgaming don't actually make any games themselves anymore, employing a large number of independent studios to do it for them instead; Gameburger will be joining the likes of Pulse8, Slingshot, Switch, and Stormcraft, so it will be in good company.
John Coleman, CEO at Microgaming said:
"We are thrilled to welcome Gameburger to our global network of independent game development studios. The team's experience and personality, coupled with their relentless drive to innovate, will serve us in good stead as we continue to supply the market with unique, feature-packed content."
What Are Gameburger All About?
Perhaps I should let Matt Carvajal explain; he's the creative designer at Gameburger Studios:
"Our mission is to entertain, innovate and deliver the very best gaming experiences with a classic American style, and we are determined to serve up only the very best of the best."
They aim to add extra flavour to Microgaming's growing range of slots by focussing on and experimenting with the latest game mechanics, visuals and features. This would be welcome as Microgaming are beginning to get a little stale with some of their latest releases in my humble opinon.
Break Da Bank… Again!?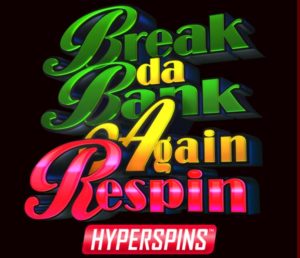 After all of the fanfare, the new studio's first release is going to be Break Da Bank Again Respin. Yes the maths will be different and they have added paid respins, but still, it would have been nice to start with something original!
Nevertheless, Break Da Bank Again was a popular slot when it was released and has remained so ever since, so I can see why they are giving it a few extra ingredients and launching this new and improved version.
The extra toppings here are obviously the respins, but there are also improved visuals, freespins with the potential to retrigger, and a higher RTP.