2020 has been a terrible year so far for Nektan, and by the looks of things it might well be their last.
It was announced on Tuesday that the company had stopped trading on the Alternative Investment Market (the AIM) until they had a better idea of the financial situation.
It didn't take long to work the financial situation out, because very shortly afterwards they revealed that they had:
"failed to secure the necessary funds for the requisite additional working capital necessary to secure the future of the Company."
In other words, they are going into administration for a second time.
How Can They Go Into Administration Twice?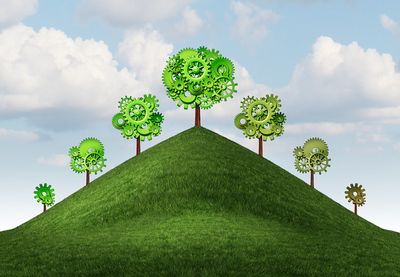 Good question!
The once mighty Nektan have been in trouble for a while, having shown pre-tax losses of £6.4 million in 2019, and back in January they went into administration for the first time.
At that point, Nektan had both B2C (business to customer) and B2B (business to business) commercial interests. In plain terms this means that they ran their own online casinos including the branding and marketing which customers could sign up to and use (B2C); and they also provided their platform, license, and other features as a turn key solution for new casino businesses who only wanted to handle the marketing side of things (B2B).
The first time around, the administrators managed to broker a deal wherein Nektan's B2C business interests were sold to a company called Grace Media for £200,000, with Nektan still providing the platform etc and receiving royalties.  This bought them some time, put cash in their pocket, and enabled them to keep trading with their B2B customers.
This also meant that they were no longer in administration. But they clearly weren't all that stable either, because now, just three months later, they are appointing administrators again, and shareholders are rightly worried.
White Labels

There are scores and scores of casinos running as a white label of Nektan, so this development could affect a substantial number of players in the UK and elsewhere.
If the license holder goes into administration, what happens to all of the white label companies operating under that license? Players at casinos like Kerching, The Sun Play, Irish Spins, and many others will understandably have questions.
Migration to another company is the obvious solution, but who? And how would that work? If it isn't an option then an unprecedented number of online casinos could close this year, and lot of players face the very real possibility of their favourite casino simply ceasing to exist.
And that raises an even more important question.
What Happens to Player's Funds?
When a casino business suddenly fails, it usually blocks access to the site and stops taking bets pretty quickly. That means it is not possible to get in there and withdraw any money you have resting in the account.
What happens next will depend on the level of deposit protection the license holder has in place. By law, all companies must hold customer funds in a separate bank account but this in itself is no guarantee of protection. The casino also has to state whether they offer Low, Medium, or High levels of protection on top.
Low – Not protected. Any money in customer accounts is treated as a company asset and can be used to pay creditors. i.e you have little chance of getting it back.
Medium – There are some arrangements in place, like insurance, which mean attempts will be made to get customer money back to them in the case of insolvency. i.e you might get your money back but it could take a while.
High – Customer funds are kept in a completely separate account which is controlled by an independent person or external auditor. i.e you will get your money back.
What level of protection does Nektan have? It's medium. Nektan's own terms state that "steps have been taken to protect customer funds but that there is no absolute guarantee that all funds will be repaid in the event of insolvency."
That means that customers could face a bit of a wait to get their money back, if it comes back to them at all.
Having been in this situation before myself, I sympathise with anyone else  going through it, although I did get my money back after around a month or so. Nevertheless, if you gamble with a casino operating under Nektan's licence, get your money out of there if you still can, and in the future make sure you never leave too much in an online casino account unless you are actually using it.