NetEnt are on the prowl and seem to have caught a tiger in their trap; Red Tiger Gaming that is. In a deal worth over £200 million, NetEnt will own 100% of the shares in Red Tiger.
The popular developer has only been in operation since 2014 but quickly managed to gain a strong foothold in a competitive market, helped no end by their daily and 'must drop' jackpot games.
In 5 short years they have built a team of 170 staff working out of locations in Malta, Isle of Man, and Bulgaria, and a games list of over 100 titles. No wonder they were an attractive proposition for NetEnt.
Gavin Hamilton, the CEO of Red Tiger and ex employee of Paddy Power Betfair, said:
"This is an exciting new stage of the Red Tiger story and we are delighted to become part of the NetEnt group. Accessing NetEnt's unparalleled distribution network and geographic footprint will unlock new opportunities for Red Tiger and will further accelerate our growth. At Red Tiger we'll remain focused as always on driving further innovation and we are looking forward to working with NetEnt on how to leverage our combined capabilities to create new products that wow our customers."
What's in it for NetEnt?
NetEnt have been in operation since 1996 when the online gaming industry was still embryonic, so they know a thing or two about what's what.
Having been instrumental in the history of online gaming, their new vision is to create the future of online gaming as well. Red Tiger, as a new upcoming brand already making waves in the industry, fits in with that vision.
Therese Hillman, Group CEO of NetEnt hammered the point home when she said:
"I am very pleased to welcome Red Tiger into the NetEnt Group. The acquisition combines two of the leading and most innovative companies in the online gaming industry. We look forward to working with Red Tiger's fantastic team to enhance our combined global reach and to offer further value to operators and players. The transaction will provide significant revenue synergies across our markets worldwide."
The deal went through at the beginning of September.
My Thoughts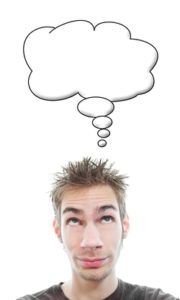 While this is no doubt exciting times for everyone at Red Tiger, I hope it's not an indication that NetEnt are going the way of Microgaming; i.e buying in an army of smaller studios to make games under their name instead of continuing to create games of their own.
I can see that they can make a lot of money by doing an awful lot less if they just have to manage a few studios and take care of marketing etc, but it would be a shame for NetEnt to slow down on their own production given the number of absolute bangers they have been responsible for in the past.
Hopefully, bringing together the experience, reach, and resources of NetEnt with the innovation, drive, and creativity of Red Tiger will simply bring about more top quality games.