Conan the barbarian is a fictional warrior who has shown up in comics and stories since 1932. As far as I'm aware this is the first time he has been used as the basis for an online slot, and that's a surprise because the fictional hero makes for a cracking theme.
If you are as old as me, you might remember Arnold Schwarzenegger prancing around as Conan in a pair of armoured Y-fronts, visiting places like The Tree of Woe, The Tower of Serpants, and other suitably named locations.
That was for the 1982 film just to be clear,  he wasn't just doing it for fun. Well it seems like this film has been lovingly ripped off to make this slot, and it's filled with just as much adventure.
How Does it Play?
Very well actually. The game is super smooth and feels rock solid, with a visual style that is almost like a graphic novel, but not quite. The animations and cut scenes are really good and add to the dangerous atmosphere with the help of some well judged sound effects.
In terms of winning potential, it's a medium variance slot if you ask me, so it will sit perfectly for a wide range of players, and the RTP sits somewhere between 96.00% and 96.50% depending on the features you choose as you go along. You can only win up to 288x on any normal spin which is pretty low, but you can boost this to 2,066x if you get lucky in the bonus round. Not amazing numbers truth be told.
There are a lot of features in this slot and you will trigger them frequently, but they won't always be helpful. This, coupled with intermittent wins between big features can make you feel like you are doing better than you are, so keep an eye on your balance.
Features
Let's take you through them. It will be easier to break them down by base game features and free spins features – yep, there really are that many.
Base Game Features
Some of these are linked to each other so bear with me:
Tower Wild – Appearing on reels 1 and 2, this wild will expand to cover some or all of the reel. They won't cover scatters, though.
Battle Wild – Appearing on reels 5 and 6, this wild expands horizontally by up to 3 spaces. Again, the scatters are not included here.
Mystery Symbol –  These land on reels 3 and 4, and will transform into a random symbol on the reels excluding wilds and scatters. They can appear stacked but will all turn into the same random symbol.
Mystery Multiplier – Triggered by landing a fully stacked reel of Mystery Symbols on reels 3 or 4. The multiplier will be between 3x and 7x.
Thoth Amon – Land a fully stacked reel of multipliers plus a Tower or Battle Wild to trigger this one. Between 3 and 6 mystery symbols will be added to reels 2-5.
Linked Reels – This can happen at random. Any two reels (1/2, 3/4, 5/6) can link and will display the same symbols giving you a much higher chance of a win.
So that's the base game covered and it already promises more action than most other games offer altogether.
Free Spins Features
It's the usual story to begin with, you land 3 scatters for a minimum of 10 free spins, 4 scatters get you 15, 5 scatters get you 25, and 6 scatters equal a whopping 50 free spins.
Walls of Tarantia – Battle Wilds can appear anywhere on the grid and will expand horizontally up to 3 spaces. Linked reels is also active.
City of Thieves – Tower Wilds now have free reign on the reels and can expand vertically up to 4 positions. Linked reels is active here too.
Temple of the Serpent – Mystery Symbols can appear on all reels. Landing a stacked symbol can give you a multiplier of 3x to 7x. Land 5-9 Mystery Symbols anywhere and the Thoth Amon feature mentioned above will activate, adding 6 more mystery symbols to the reels. This is the slightly higher variance option.
I was averaging between 60x and 75x whenever I managed to trigger the free spins features with minimum scatters, and I tried all three of them.
Final Thoughts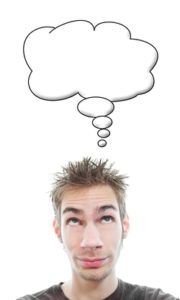 It's certainly action packed and no-one could accuse Conan of failing to deliver on the entertainment front; the features come thick and fast and the pace is good, your heart will be racing.
Plus, it looks amazing.
Taking a step back and looking at the bigger picture though, it might not be the game for you if you prefer to chuck a heap of money at a slot and hope for a stonking great win before that money runs out.
This one will send your balance up and down so deciding when the battle is really won is the trick here.