I know I'm two months late to the party here, but I've only just got around to playing Opal Fruits by Big Time Gaming and I just had to write about it – and not just because Big Time Gaming are flaming rivals NetEnt with the title.*
I had seen a few comments on the forums but we all know that one players' experience can be very different from another's, so I tried to go in with an open mind. It didn't take long for me to come to a conclusion.
I'm absolutely loving this one.
*Opal Fruits was the former name of a chewy sweet in the UK, now called Starburst, which also happens to be the name of a certain NetEnt slot. Sassy.
First Impressions
The RTP is a promising 96.75% which is a good start, and the game looks fantastic when you first load it up. The modern design on a retro theme works brilliantly and I could listen to the soundtrack for hours – it really helps to build the atmosphere too.
It's not a Megaways slot which I was actually quite pleased about – it's a great mechanic but too much of anything gets stale eventually. You also can't fail to notice the extra reels at the top and bottom of the board which keeps excitement levels high by spinning in new symbols from all directions and tie in with the 'reactions' that occur after each win – symbols from a winning combination combust and fresh ones take their place, potentially creating multiple wins from a single spin.
A quick glance at the paytable sets high expectations for the base game alone, it's not what I would call feature heavy but it does feature x3 Multiplier Wilds that can lead to substantial wins. When I looked over the freespins bonus round though, I couldn't wait to get my hands on it.
Free Spins
To get access to the bonus round you need to land the four scatter symbols that spell out the word FREE. According to reports it's not exactly easy to hit – although it took me fewer than 50 spins – but the base game is kind in my experience and the bonus round is well worth waiting for.
You will be given 10 free spins as standard, starting with a 1x multiplier which increases by one every time you land a reaction. Building your multiplier is really what this feature is all about, and the good news is that it is limitless. Plus, if you access the free spins round with 5 scatters as opposed to 4 you start on x5, jumping to x10 if you trigger the round with 6 scatters.
It doesn't stop there either, because for every ten reactions that you get you will be granted 5 further free spins, so this could go on and on and on.
Conclusion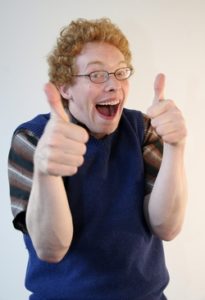 I just loved it. Entertaining, player friendly, high action, not too greedy – you can almost feel it teasing you. I will definitely be coming back to Opal Fruits for another session.
It somehow manages to be loads of fun and ridiculously rewarding if you catch it on the right day, without the need for overcomplicated features or any specific theme in particular.
Good solid old fashioned slotting at its finest.
Man, I miss the old days.