I went to have a go on Evolution's new game, Cash or Crash, the other day, and for no particular reason I used my Ladbrokes account to do it.
They have a new tab in their menu list specifically for Game Show Games, so I clicked it and was greeted with the image you can see above.
What on earth is this? I thought.
It looks like a computer game, something similar to Sim City which I used to play when I was younger, childless, and had actual free time to do things like play computer games.
Anyway, I haven't seen this anywhere else yet, but it got me thinking about the gamification of anything and everything, and whether this will be an idea that takes off or not.
Will all Online Casino Platforms Eventually be Gamified?
First off, while I am a fan of this sort of thing and find it much more interesting than the traditional way of doing things, I realise I am from the first generation of people who had internet access as a child, so if anything this feels pretty normal to me. There will be older casino players out there who probably hate it, probably some younger ones too.
Nevertheless, I can see the industry moving more and more in this direction as time goes on.
Maybe not for everything, and with so many different games out there it would be a nightmare trying to find the one you want using a fairground map for goodness sake… but, I can see the concept being developed.
Live casino game show games are the ideal place to trial this sort of thing though, because there are only a handful of them so as a menu this new interactive map works fine.
Plus, game show games were the industry's attempt to coax slots and bingo players into the live casino space, offering simpler games with more pizazz than the likes of blackjack and roulette.
It worked too, like a charm. Have a look at games like Crazy Time or Monopoly Live and you'll regularly see several thousand people playing at once, churning thousands upon thousands of pounds through the game every few minutes.
They gamified the live casino and customers loved it, so now they are gamifying the game selection menu as well. Makes perfect sense.
Other Examples of Gamification in the Online Casino Industry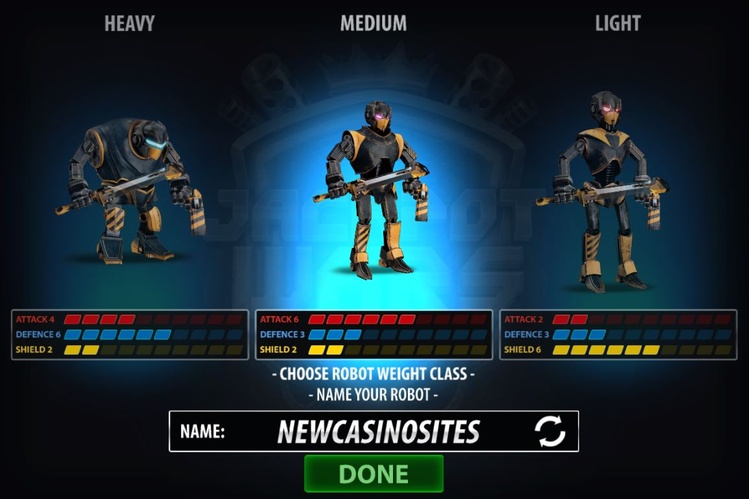 Ever heard of slots tournaments? That's gamification albeit on quite an elementary level.
They have taken a game traditionally played alone, and turned it into a group event by pitting players against each other and using their individual game performance as a way to rank them a part of a group.
As for the games themselves, SG Gaming did something interesting last year with Jackpot Wars. We wrote about it here, but essentially the player could build and upgrade a robot and earn tickets into a jackpot battle by playing the connected slot.
Once in the Jackpot War, your robot fights another player's to get through to the next round until you reach the final and win the jackpot.
It hasn't exactly taken off since it was launched, but it's only been a year or so, and it's another great example of developers adding extra gamification elements to their offerings to make them more dynamic.
There are even whole casino platforms that use gamification elements to engage customers and retain their interest.
Think of Casumo. They created a whole world complete with little alien type people, one of which is assigned to each new customer, which can develop as the customer plays more and progresses.
You could 'level up' to new worlds, earn awards and things like that. It's all gamification; something that gives you a sense of achievement once completed, something to keep you engaged besides the games themselves.
The Worlds of Online Casino and Online Gaming are Merging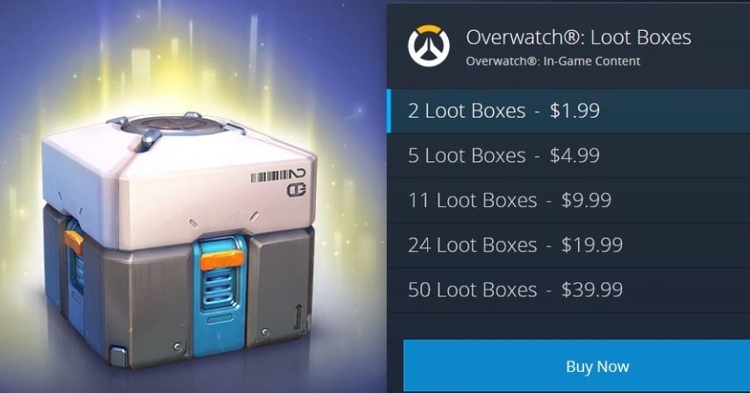 The gambling industry has been flirting with this idea for a while now, even the sports betting side are getting involved, with brands like Paddy Power offering very simple games you might have found on early smart phones. There's a penalty shoot out game where you can win money by beating a specific score, for example.
It's more apparent in the world of gaming though, as slots developers add interactive features that enhance the experience and feel more immersive for the player.
For example, Green Jade Games created KO Slots, in which players can select specific symbols to remove in order to create winning combinations.
It's similar to the nudge feature but about a thousand times more useful, giving the player some control and also making the game for fun to play.
Looking at this from the other side, online games have long been allowing players to pay for extra in game benefits, and even for cosmetic changes like unique outfits to dress their characters in.
It is an absolutely booming business, with so much cash changing hands that it has even attracted criminal groups who attempt to steal high value in game items in order to sell them on.
Further, a gambling element is involved in some cases, as players can pay to take part in what is essentially a lucky dip; they don't know what type of new weapon they will get, but it costs them money to take their chances. This is often done using 'loot boxes' which contain useable in game goodies, but the probability of the goodies being high value, mid value, or low value are set just like the chances of winning on a slot machine are set.
Responsible Gambling officials are already onto this, as some people are reportedly spending up to £100 a month on loot boxes, desperately trying to get their hands on rare kit to make them more successful in the game.