When I say this has been a long time coming, it's no understatement.
It was first scheduled in 2019, but due to a mix of international events *cough*COVID*cough* and political turmoil in this country which saw an ever changing stream of Prime Ministers and cabinet members, it was pushed back again and again.
It's here now though, and the industry reaction has been mostly positive.
Anti-gambling campaigners have predictably complained that it doesn't take things far enough, but to be fair to them, a lot has been left to further consultation.
That basically means it will take a lot longer to make decisions on some of the proposals.
A lot has been decided already though, and for casino players, these are the things that will matter to you.
What Does the White Paper Mean for Casino Players?
There is a lot of stuff in the white paper but not all of it is pertinent to casino players, and a lot of the bits that are may not impact you too heavily.
It's certainly a shake up of the industry, but it hasn't turned our world upside down.
The document is 268 pages long so I haven't mentioned everything (it's here if you want to read it), but i've picked out the bits I think will have the most impact.
Background Checks After Losing £125 in a Month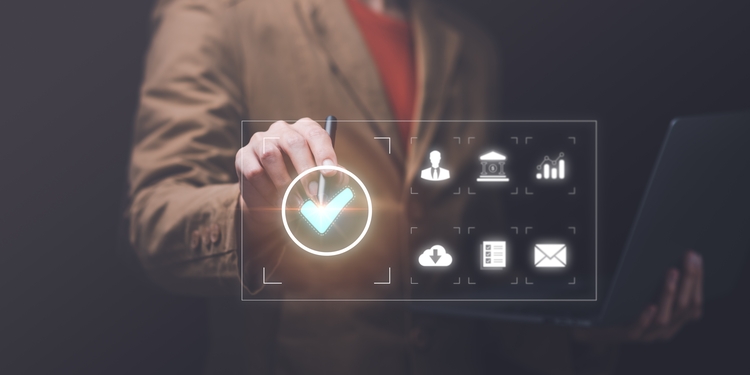 This is a uniform level across the entire industry, with the aim of making things less confusing for us all – including the casino operators.
Until now, the parameters for checks have been set by the casinos themselves, so it's always slightly different, and as the number of UKGC fines in the last few years show, the regulators and the casinos didn't always have the same idea.
This measure will clear things up.
It's not yet clear whether that £125 also accounts for wins (during a session you might lose £150 but win £100 with a net loss of £50), and if it doesn't then these checks will be happening an awful lot.
However, they will be 'frictionless' apparently, which I hope means they can take place in the background.
Gambling minister, Stuart Andrew, said:
"For 80 per cent of people who will be putting on a bet and taking part in gambling, nothing will happen with them. For the 20 per cent, then there will be a background check but that will all happen almost without you knowing about it and in some instances that is already happening."

"We just want to make sure that we have that uniform approach right across all operators."
It has been estimated that only 2 in 10 players will experience these checks, and only 3% of those bigger spenders will be hassled for extra documentation.
As well as the monthly loss trigger, there will also be an annual one of £500, but these will be known as moderate spend checks, looking for things like county court judgements and bankruptcies, which would clearly flag anyone in financial bother.
A second tier of checks would apply to anyone who lost £1,000 in 24 hours or £2,000 within 90 days. This would be halved for those between 18-24.
The hope is that they can be handled via open banking and so remain less intrusive, with documents only being requested as a last resort, but i'm not 100% sure this is going to be possible without causing annoyance.
Of course, this is only per casino or casino group, so a player could simply go to a different casino once they approach the loss trigger…
Stake Limits of £2 and £15
Depending on the way you play and your age, this quite possibly won't change anything at all for you.
Nevertheless, the expected maximum stake cap on slot machines will be introduced, standing at £2 for under 25s and £15 for over 25s.
I don't know anyone who bets much more than £2 per spin anyway, and a lot of casinos already cap their machines at a £10 maximum, so i'm not sure what difference this will really make.
Industry Ombudsman for Complaints
This is a welcome addition.
Players all know about the UKGC but the UKGC don't actually deal with complaints about specific instances between a player and a casino.
This is a bit confusing, so a new industry ombudsmen who will be the place to go for all players regarding issues with any casino will be helpful.
However.
It's not there for general complaints, but those related to losses experienced due to failures in social responsibility measures.
So if you feel a casino should have stepped in to stop you gambling and they didn't, this ombudsmen would be the place to go.
Bonus and Marketing Restrictions
There is no real information in this category, just the announcement that things are going to be tightened up.
This could mean that bonuses reduce in number or value, since the main point of the change is to stop marketing and bonuses tempting those with a gambling addiction back to the casino.
Steps will also be taken to reduce the amount of marketing that ends up being seen by minors, and to ensure those who have opted out of marketing do not receive it.
No specifics of exactly how any of this will be achieved have been published, so while the aim is a noble one, it remains to be seen whether or not it will actually happen effectively.
They are also going to have another look at their safer gambling campaign to try and improve it, although I have to say, whatever they come up with won't stop someone with a gambling problem wanting to gamble.
Land Based Casinos Benefit
One winner from the white paper is land based casinos, like Grosvenor who are owned by the Rank Group.
The Rank Group's share price shot up after the white paper was released which tells you all you need to know really.
It's not just big casinos that will benefit though, any small land based business which offers gambling products will be allowed more machines of higher categories, meaning more sources of income. This includes bingo halls and family entertainment centres.
There are also proposals for casinos to allow sports betting to take place inside them, something which is common in America but not here as of yet. Another extra income stream.
They are even going to be allowed to offer credit to foreign nationals, where any sort of credit associated with gambling is banned in the UK.
This could be a big deal for casinos as when wealthy people come to this country on business or for a holiday, the casinos are often one of the destinations for them.