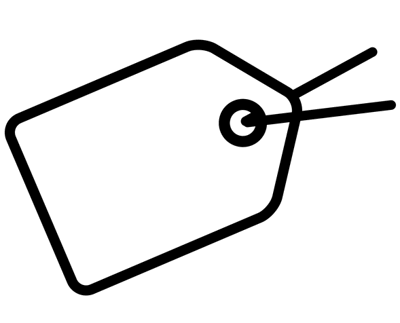 Not so long ago if you were not a massive corporation then the dream of launching an online casino would have probably remained a fantasy.  The high start-up costs have enabled large corporations to monopolise the market, pushing out smaller companies that could not compete with large scale investments.
In recent times things have changed for the better in terms of consumer choice, industry competition and innovation with the appearance of white label and platform providers, who are now capable of outputting a new online casino site in matter of weeks and at a significantly lower cost. Outsourcing has successfully eliminated the hassle and expense of launching a new brand, and the number of operators turning to white label solutions is constantly rising.
If you were thinking of launching your own casino brand, understanding the process is vital, and if you are thinking of playing as a customer with these sites it is important to know who provides what and who is liable. This article attempts to provide the most important details about white label solutions, from the definition of the term, to the in-depth explanation of functionality and advantages that the service offers.
Major Players In The Online Casino World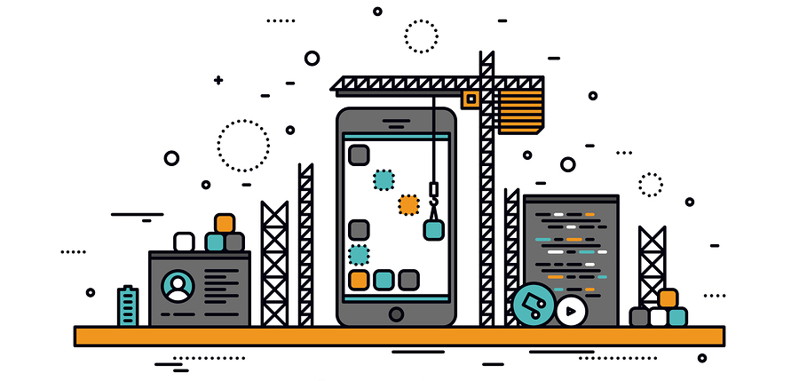 For those at the very end of the supply chain, online gambling is simply a means of recreation or an extra source of income. At its core however, online gambling is a complex process, which relies on the following entities:
Software Developers – Provide the games
Platforms Providers – Provide the player interfaces
Gaming Sites – Offer the service to the customer
Obviously, someone needs to create a game before we get to play it. The process requires a multi-disciplinary team consisting of game designers, marketing people, mathematicians, front-end developers, server developers and game testers, each doing their own bit to turn an idea into a marketable slot, poker, roulette or blackjack game.
Once their job is done, the product has to be made available to end users. In the physical world, the producer will load the gaming cabinets and tables onto a truck and have them delivered to a land-based casino. In the virtual world, the final destination is a gaming website which hosts the operator's in-house developed software, re-branded content, or patented games supplied by outside developers.
Of course finding games suppliers is relatively easy, actually providing those games on a platform is more difficult if you have to build it yourself, as big budget brands do.  It also takes a lot of time to make.
Microgaming, NetEnt, Playtech and RTG are some of the game suppliers that have also developed platforms with user-friendly interfaces. Some other companies offer complex software solutions with integrated games from multiple suppliers, with or without their own exclusive range, charging a fee for accessing the platform and the content.
For those who are trying to set up an online casino from the scratch therefore a white label platform is the quickest fix for a lot of issues that are bound to emerge – lack of expertise, funds, technical knowledge, and time.
What is a White Label Casino?
A White Label is a specific product or solution that a provider creates with an intention of leasing or selling it to other businesses, which will then re-brand it and market as their own (hence the name "White Label").
In this relationship, both parties in theory win. The service providers can focus on producing the best possible solution for their clients, while the marketers are free to invest extra time in promoting and marketing the product.
The same principle works equally well in the online gaming world. The white label provider is responsible for set-up and operations at the technical level, while the client takes care of branding and marketing. Each party takes a cut of the profits.
You may or may not have noticed that plenty of new online casinos operate with a white label solution. Apart from the two obvious reasons – efficiency and lower operating costs – the service also involves customisation, and the consumer can collaborate with the provider every step of the way.
This will automatically eliminate any room for mistakes and shift the responsibility for gaming licence application to someone else (all products obtained by a licensed white label provider are usually covered by the same licence).
White Label vs Turnkey vs API
Before getting into white labels and how they work it is useful to define the three types of services offered by platform providers:
White Label – Fully managed, everything from games, banking, licences, support, design, hosting, etc., can be done for you.  You provide designs and logos and select some features / options.  Easy set-up, minimal operator infrastructure required and fast.  Limited flexibility.
Turnkey – Packaged product that can be sold to licensed operators.  This can allow many aspects of a full white label; games, payment provision, design and support, etc.  Has more flexibility but requires more operator infrastructure, risk and management.
API – Standing for Application Programming Interface this is the minimal level of integration.  Here an operator  will have an existing platform and wishes to integrate gaming feeds, odds feeds, etc.  This is more popular for established operators giving full flexibility to mix products from other platform providers with in house products.
How Do White Labels Work?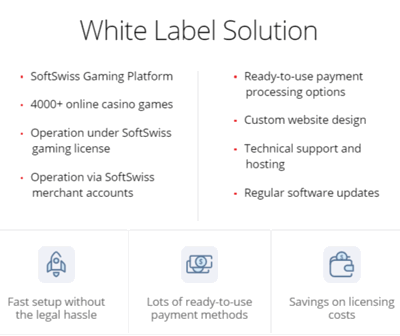 Companies such as SoftSwiss, Nektan, EveryMatrix, ProgressPlay, etc, are known for their competitive and well-rounded white label solutions. It's essentially a package which consists of the following:
Gaming platform: a real money gaming platform that runs on desktop and mobile devices
Gaming content: an assortment of different online casino games
Tools for player acquisition and retention: campaign tools with a variety of welcome bonus offers and lifecycle promotions, supporting SMS, email and direct messaging
Customer Service: multi-lingual customer support team
Payment processing solutions: access to trusted payment providers that support both local and international payment methods
Integrated anti-fraud and risk management modules
Licensing: one or more gambling licenses held by the suppliers, which can be extended to the product user
Business Analytics: real-time reporting and business intelligence
Full technical and account manager support
While the white label partner takes care of all the details mentioned above (or some of those aspects if partially managed), the client's primary task will be to choose the brand name and customise some of the design.
Once the gaming site is launched, the platform will run the daily operations and the brand itself will spend most time implementing activities aimed at attracting new players. The range of marketing activities will likely include, PR,  SEO and content marketing, paid advertising, and affiliate marketing.
The First Steps
To launch a full white label casino, the new operator will first need to explore the market and make inquiries with providers. In most cases, an email with a short explanation of the basic requirements should be enough.  Like many things in life there are services providers who offer a range of options delineated by price and function and features.
It is a balance between setting up your brand as you want it with cost.  You can have a fully managed white label with all the bells and whistles, but that will be expensive and many operators cannot afford that, at least initially while growing an account base.
Once a company has been chosen and an agreement reached the white label provider will set up the software platform and games, and they'll develop a website design adjusted to the specific requirements. The casino owner's site, located on the selected domain, will use the pre-determined brand name and logo, which must be in line with the existing design, layout adjustments and white label templates.
The quality of execution will depend on the budget as well as the provider's proficiency; while some gambling sites are obvious clones, others may stand out thanks to the custom-built appearance and a variety of distinctive features. In other words, what you pay is what you get…
The provider will also take care of legal aspects, enabling the clients to operate under one of its online gambling licenses. They'll let the operator use an existing financial infrastructure which includes popular payment systems with credit and debit card processing options. The gaming licence owner is also the one holding customer deposits, unless the clients are using ready-made turnkey solutions, in which case they will need to go through the gaming application process themselves.
To go from concept to set-up with a while label can take a matter of weeks to a couple of months whereas to set this all up from scratch could take years.  You can see the obvious time benefit to new providers of using a managed platform, at least initially until they have time to develop their own.
How the Profits Are Shared?
With white label casinos an average revenue share between the provider and the operator is usually around 15:85 percent.
BetConstruct, for example, charges a set-up fee of €15,000 for its Gaming Suite and €10,000 for the Casino Suite (at the time of writing). The revenue share for Betconstruct Turnkey solution is 10%, while the company's White Label solution costs 30% of the partner's proceeds.
While the advantages of using white label products cannot be denied, there are a few drawbacks to be considered. One of them is a limited control when it comes to the featured game developers, choice of games, website design, layout.
There is also the issue of splitting the proceeds, which will have to be shared between the operators and the service provider – at least until they are technically and financially equipped to maintain an in-house built software.
The distribution of revenue can also affect the players, since the luxuries (or, in this case bonuses and promotions) are usually the first victims of the budget cuts.
A white label solution will always be a compromise between getting a functioning brand up quickly with limited risk against producing the exact site and service wanted.
Platforms vs Full White Labels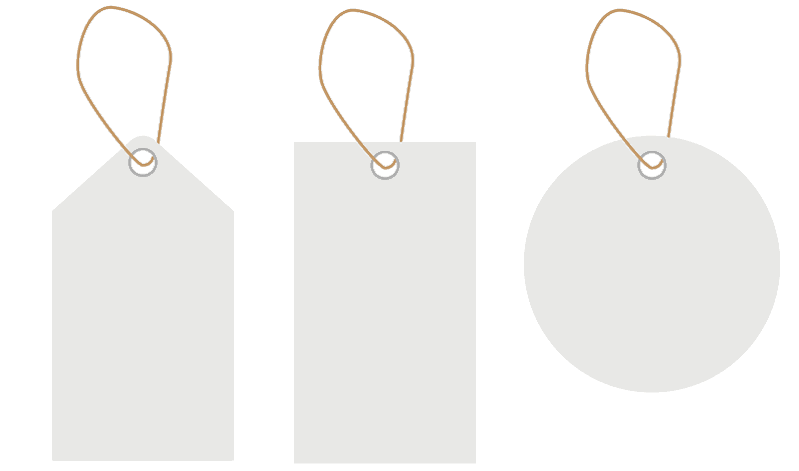 Rather than going for a turnkey solution, online casino entrepreneurs can use an existing platform and do the rest by themselves. There are numerous options to choose from, allowing the package to be integrated as a standalone solution inside a proprietary platform or have it fully serviced from inside the partner's platform.
A third-party platform provider can offer hundreds or even thousands of casino games from various developers, smoothly integrated into a single lobby, along with value added services such as a game recommendation engine, bonus system, etc.
The main advantage of this approach is that the user will get to do things their own way – choose the game suppliers, operating licenses, banking solutions and the rest. Instead of negotiating multiple contracts with game providers, white label consumers will only need to negotiate one, skipping through years of development time and saving a ton of money thanks to the one-time fee.
Some of the providers will offer a choice between a white label and partially managed turnkey solution. While buying a white label package enables a client to operate under the provider's licenses and use existing merchant accounts for payment processing, a turnkey solution requires that the operator applies for the needed licenses and make individual agreements with payment service providers, with the help of the turnkey provider. The client still gets access to the same pool of casino games and has more saying when it comes to website design and layout.
Software Providers With Platforms
On the other hand, certain solutions, such as Microgaming Quickfire, enable the operators to easily gain access to the developer's games, even if they run on a platform outside Microgaming Viper. At the same time, Quickfire users are able to offer products from other developers that have integrated their games into Quickfire – NextGen, Rabcat, Quickspin…
Playtech's Open Platform enables licensees to access 600+ popular online and mobile games developed either in-house or by third-party suppliers. The package includes third-party wallet integration, on-going support, and more.
Realtime Gaming is another provider that goes an extra mile to deliver competitive solutions for their clients; their software comes with a range of support and back office tools which allow clients to manage acquisition, conversion and retention of players.
If you visit a few online casinos that feature exclusively RTG products, you'll immediately notice a number of content and layout similarities, even though the company can tailor the products according to the client's needs.
Difference Between Platforms & Software
We've already mentioned that software providers are the ones creating content while platform providers facilitate its delivery to end users.
But even though the primary task of a software company is to develop casino games, some are also equipped to build the integration platforms. At the same time, platform providers can "dabble" with gaming software development, offering their own games, bundled up with the gaming portfolio supplied by other providers.
In the past, it was common to find online casinos utilising a single platform or a single game provider, but nowadays the players value large and diverse gaming catalogues and favour casinos powered by multiple vendors.
The challenge of interfacing disparate platforms and games is managed by building various API's which allow multiple platforms to function harmoniously. Game developers that supply platforms create plug-and-play packages, which operators can use independently or with their existing systems.
Alternatively, the games can also be integrated into platforms owned and distributed by the fellow developers. Putting it plainly, the lines between software/platform providers are getting blurred, and, in the end, everybody benefits.
Why Do White Labels Exist?
White label solution enables fast online casino setup without the legal hassle. Users will benefit from:
Significantly shorter time to market
Lower set-up costs
Access to a multi-provider gaming catalogue through a single agreement
Ready-to-use payment processing options
No need to go through a lengthy and tedious process of license application
No need to employ and train customer support team
All of the above facilitates the launch of an online casino brand on limited means. Even the companies that have funds and manpower prefer using white label solutions because of the favourable cost/benefit ratio.
The industry is booming and for many it is important to get on board as soon as possible.
Should You Play With A White Label Casino?
There is absolutely nothing wrong with a casino white label, they are just as safe to play with if appropriately licensed and offer pretty much the same games as stand alone casinos.  Whether you should play with these over independent platforms is down to you.
Of course there is more of a generic feel to a white label, simply because they are built using a limited range of options and features shared with other sites.  There is still a level of customisation however and this does not change the game play whatsoever.  If however you like bespoke interfaces and personal character in a brand they may not be for you.
On one hand with a white label you know what you are getting.  You know that when using a new site with a fully managed solution that behind the scenes there is a tried and tested platform, payment provision, customer service, licensing arrangement, etc.  This is not always the case with new independent sites who will ultimately face more bugs and problems initially, and may not be able to provide the depth of service straight away.
On the other hand there is generally more risk with white labels of closing down, as this is the nature of a competitive industry.  If UK licensed for example, then there is no risk to your funds, simply the hassle of having to move to a new site.
There is a misconception too that white labels cannot be unique, they can.  With a large list of products and features to choose from some white label operators try to focus on more niche aspects.  Sites can be more directed and choose to be slots focused, for example, or provide a large live casino, a large range of jackpots, etc.
For those that like incentives and promotions white labels provide a means to access more new and existing customer offers available for players.
Major White Label and Platform Providers
The number of white label providers seems to be growing almost as fast as the number of new online casinos.  This is partly down to new platform providers entering the market along with many established casino brands that built their own platforms now farming these out as a new revenue source.
Partnering with the renowned companies will minimise the risk of ending up with a low-quality product, and the suppliers listed below are among the most reputable business in the industry.
EveryMatrix 
Founded in 2008, EveryMatrix has managed to win multiple industry awards for its software solutions designed for the iGaming industry. Its CasinoEngine hosts games by the top-notch developers (NetEnt, Microgaming, SG and Play'n Go) and includes the incentive-system used for bonuses and comp points distribution. With 8,000 games from 80+ suppliers in a single platform, CasinoEngine is considered to be "the largest casino content aggregator in the world" and is used by brands like Wunderino, Genesis and Norsk Tipping.
OddsMatrix is the company's sports betting software solution with a range of live sports events, multiple betting types, powerful admin tools, and MoneyMatrix a PCI DSS Level 1 Payment Service Provider. GamMatrix can handle an array of services such as Player and Wallet management, 3rd party CRM integrations, Gaming Vendors Integration via CasinoEngine, and Payment Processing via MoneyMatrix. The solution supports responsible gambling rules valid for multiple EU jurisdictions, among which reality checks, self-exclusion, deposit, loss and wagering limits… The list of clients includes Jetbull, Codeta Casino and Buck & Buttler. EveryMatrix currently holds licences in Malta, the UK, Denmark, Ireland, Romania and Curacao.
SoftSwiss
SoftSwiss was launched in 2008 as a small start-up looking to develop online auction software. In 2012, the company began working on online casino software and now boasts the title of "the world's leading company in the Bitcoin gaming software market". On top of providing software platform and games, SoftSwiss White Label package also takes care of licensing and payment processing, allowing the clients to legally operate under the Curacao or Malta gaming license and use a wide range of payment options.
With the SoftSwiss Turnkey Casino solution, the partners will get complete software package and logistic support during the process of obtaining an online gambling license, including expert advice on legal aspects of running iGaming business. Bitcoin Casino solution incorporates a selection of Bitcoin games, secure cryptocurrency payment processing, and effective anti-fraud protection.
The Sports Betting software integrates leading suppliers like Betradar, Betting Promotion and BetFair. Poker software solution is available to those who would like to launch an online poker room, offer different kinds of poker games and organise tournaments. Clients can choose among 2,000+ online casino games and buy them as part of the company's casino solution packages or separately.
SoftSwiss works with more than 20 providers (NetEnt, NYX, Evolution Gaming, BetSoft and Asia Gaming), and powers BitStarz, PlayAmo, mBit Casino, among other reputable gaming sites.
Tain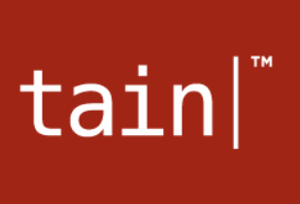 Tain has been developing platforms and online gaming solutions since 1999. The company started off by launching its first sportsbook, which is now proudly advertised as "one of the most successful in the business".
Nowadays Tain offers a number of off-the-shelf solutions – casino, poker, sports betting and games, each of which can function as an independent product. The White Label solution comes with an option of switching to the Turnkey, if and when the client chooses to. The package includes 2,000 gaming products, multi-currency and multilingual configuration, a single wallet, payments and fraud monitoring services…
The solution additionally supports a range of depositing options with 50+ payment service providers and more than 150 payment methods. Once connected to Tain Commons Platform, operators will gain access to major suppliers (such as Microgaming, NetEnt, NYX, Playtech, BetSoft and Evolution Gaming) and get assistance with gaming licence application process.
Tain Betting Promotion Limited currently holds licenses issued by the Malta Gaming Authority, Curacao eGaming, and the Romanian National Gambling Office.
OpenBet
Ever since 1996, OpenBet has been providing iGaming platform capable of meeting the customers' specific needs. The company is part of SG Digital and, as such, regulated by the UK Gambling Commission. Its impressive list of casino clients features William Hill, Paddy Power, Betfair, Ladbrokes and Leo Vegas.
OpenBet's Casino enables the operators to choose a range of games from a wide portfolio which includes titles from SG, IGT, Novomatic, Aristocrat and Evolution Gaming. OpenBet Lobby tools allow them to design and build a responsive, multi-channel lobbies, ensuring efficient player acquisition and retention.
With OpenBet's omni-channel player account, each player is given a single username, password, balance and transaction history, and the players' information is made available in real-time for analysis and segmentation purposes. The package includes a full payment solution with 50+ payment providers, a range of third-party verification services, and player protection features such as deposit/session/loss limits and reality checks. Customers are able to build a customised platform with unique front-ends and use APIs for integrating the third-party content. Platform Services include back-office tools, compliance support and hosting services.
ProgressPlay
ProgressPlay was established in 2012 with a vision to provide both casino content and white label platforms which can be tailored to fit the customers' needs. The company's 360 degree solution consists of games supplied by the likes of NetEnt, Microgaming, SG and Extreme Live Gaming, and offers an array of welcome bonus mechanisms, secure payment processing solution available in USD, EUR, GBP and SEK, around the clock Customer Support team, an assortment of retention services, a back-end solution with full reporting, and the operating licences issued by the UKGC and MGA.
The ProgressPlay PC desktop platform enables instant gaming, provides access to hundreds of games, and incorporates a smart cashier which facilitates secure deposits and withdrawals. Mobile and tablet platform provides a diverse assortment of HTML5 games, a fully customisable client interface and player acquisition tools. Conquer Casino, Hippozino, Power Slots and Vegas Mobile Casino are only a few of many online casino brands using ProgressPlay platform.
BetConstruct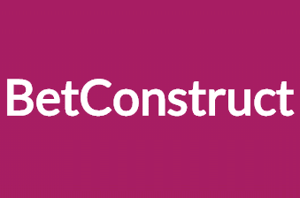 BetConstruct is a developer of online and land-based gaming solutions active since 2005. The company provides an online gaming and sports betting platform with 50+ products, more than 15 licences and over 400 payment methods. Its White Label offer includes top quality games under Curacao, Malta, UK, France and Denmark licenses, a comprehensive back office, SpringBME (Business Management Environment) and 24/7 customer support.
A turnkey solution uses all tools and products from the White Label package while allowing clients to operate with their own license. API solution is designed for existing operations and enables customers to integrate BetConstruct platform as an add-on to their existing businesses. Casino Suite is one of the company's gaming products with 5,000+ games developed by BetConstruct and suppliers such as Microgaming, NetEnt, iSoftBet, Evolution Gaming and Ezugi.
While the Casino Suite includes only slots, the BetConstruct's Gaming Suite incorporates poker, Live Casino, skill games, virtual games and virtual sports. Both options have RNG certified systems, bonus management system, back office reporting and monitoring tools, as well as comprehensive risk management.
SpringBuilder, a drag and drop gaming website builder, is one of the latest additions to the company's range. The list of partners includes well-known brands such as LVbet, Royal Panda, Betsson and Interwetten.
SBTech
SBTech is an award-winning sports betting solution and iGaming platform established in 2007. The company's Chameleon360 Platform incorporates 1,500+ casino and virtual sports games from partners like NetEnt, Microgaming, Play'n GO, BetSoft and Evolution Gaming.
The platform's Payment Gateway system supports a wide range of popular global payment methods as well as localised options. Online casino managers will also have access to 3rd party proprietary systems which perform KYC procedures and offer fraud detection services.
Clients can take advantage of marketing strategy planning and execution services, 360˚ CRM roadmap planning, P&L management of Sports and Casino, multilingual customer support and assistance with building local support teams. SBTech' portfolio counts 50+ clients and includes brands like Mansion Casino, Luckia, ComeOn and NetBet.
Netktan
Nektan was founded in 2013 in order to exploit the increasing popularity of mobile gaming. A year later, the company's first White Label partner went live using Nektan's Evolve platform. This white label platform offers a full turnkey casino solution which aggregates premium gaming content and back-office operations. It facilitates a fast and efficient market entry with 600+ games from top content suppliers, multi-territory and multi-language support, in-house CRM, full utilisation of campaign tools, real-time reporting & business intelligence, full regulatory and legal advice, and ongoing technical support. The solution includes player verification and risk management tools and supports world-renowned payment methods as well as the local ones.
Nektan partners are able to access high-quality games produced by NetEnt, Microgaming, SG, Yggdrasil and Evolution Gaming, plus a number of other reputable suppliers. The company's range also features a B2B global casino platform with promotional tools called E-Lite, used for distributing gaming content to operators across the globe.
Nektan operates with licenses issued in Gibraltar, UK and Ireland, and works with reputable partners such as BetVictor, Leo Vegas and Videoslots.
Jumpman Gaming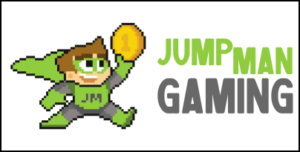 Founded in 2009, Jumpman Gaming assist the operators with unique acquisition offers, platform with 600+ slots and bingo games, loyalty programs, first-class CRM, 7-day support via Live Chat, and strict KYC checks.
The company has so far created three different platforms: 15 Network, one the biggest bingo networks, Wheel of Slots Network which is another platform used by bingo-focused websites, and Jumpman Slots Network – the company's first casino-only platform launched in 2016.
In addition to their own brands (Aladdin Slots, Dove Slots…), Jumpman Gaming boasts more than 100 partnering sites and holds the UK Gambling Commission and the Alderney Gambling Control Commission licence.
FSB Tech
FSB Tech provides "everything you need to run an omni-channel betting and gaming business in a single, scalable platform". The company was founded in 2007 by a group of sports betting veterans, creating the first single-wallet integration on the market. Nowadays, FSB Tech offers a fully managed White Label solution, Enterprise solution and Retail solution.
FSB Tech White Label package includes a powerful sportsbook and hundreds of casino games, user-friendly player registration platform, and comprehensive CRM and reporting tools. The solution can be customised and scaled to meet clients' requirements, giving them complete control over the website appearance and enabling them to stand out from the competitors.
FSB Wallet is one of the company's products that provides users with a seamless payment platform and allows players to register, verify their age and manage multiple payment types. Operators can customise the interface to make it unique while exploiting analytics, CRM and bonusing tools. They can also set it up to comply with local regulatory requirements, including player verification databases and local payment providers.
FSB Tech has integrated over 500 casino games from some of the best suppliers in the industry. It is licensed by the UK Gambling Commission and works with popular brands such as Dafabet, Fitzdares and 188Bet.
Intouch Games Partners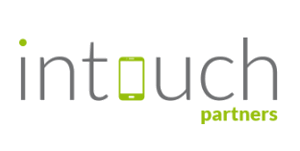 Intouch Games Partners is an affiliate program for all Intouch Games brands – mFortune, PocketWin, MrSpin and DrSlot. By way of an affiliate program, the company rewards partners for sending traffic their way. This is done via banners and other promotional material implemented on the operator's website.
For every player sent to one of Intouch Games sites, the partner is paid a percentage of the revenue generated from the new players. The affiliates get up to 45% lifetime commission for as long as "their" players continue to deposit and place wagers. Intouch Games Partners is regulated by the UK Gambling Commission.
White Hat Gaming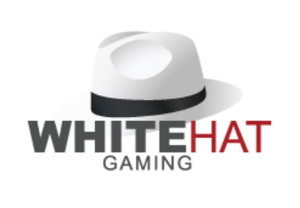 White Hat Gaming offers both platform-hosting for existing online casino operators as well as a full White Label solution. Thanks to Build, Operate, Transfer (BOT) options, clients can obtain additional services as they grow.
Since all services are provided on a modular basis, operators can execute a cost-effective entry into the online gaming world and tailor the product to suit their needs at various stages. The range of the company's proprietary products includes Player Account Management, a digital wallet, fraud detection and prevention tools, CRM integration and CMS (Content Management System).
White Hat Gaming aggregates third-party providers and offers more than 1,000 casino games from NetEnt, Microgaming, NYX, Play'n GO, Evolution Gaming, and numerous other top suppliers. Clients will get a custom website design along with all the parameters needed to make site modifications.
The solution supports a range of global and local payment methods in multiple currencies and offers third-party and proprietary systems for performing KYC, age verification and fraud detection. Clients can use services of a customer retention team, promotion team and VIP management, and utilise the provider's multi-jurisdictional gaming licenses. White Hat Gaming also offers 24/7 multi-lingual customer support and employs a dedicated Responsible Gaming team, Customer Complaints team, and an ADR team experienced in handling customer issues. The company is licensed by the Gambling Commission of Great Britain, the Swedish Gambling Authority, and the Malta Gaming Authority.
AspireGlobal
AspireGlobal was founded in 2005 with the goal to provide a comprehensive solution which will enable companies to become successful iGaming operators. The users will have access to a scalable platform certified under 6 jurisdictions and with games by Microgaming, NetEnt, NYX, Play'n GO, Evolution Gaming and Ezugi.
Operators get to choose between a full White Label offering and a fully managed solution, with flexible API's allowing integration into any 3rd party supplier. White Label solution supports 30+ global payment methods, risk control, multilingual CRM, multi-channel customer support available in 10 different languages, VIP management and business intelligence system.
AspireGlobal can build a fully bespoke website which matches the vision of a brand owner or offer a selection of different HTML5 templates with proven performance. Clients can operate in all leading European markets in accordance with licenses issued in the UK, Denmark, Belgium, Portugal, Italy and Malta.
SkillOnNet
SkillOnNet is a provider of White Label casino and full turnkey services founded in 2005. SkillOnNet's White Label solution incorporates a powerful platform and back end, with multiple reporting tools to help the operator manage player information. Clients immediately get a .com, .dk and .co.uk domain and gain access to all white label licenses – Malta, Denmark, UK, and German region of Schleswig-Holstein.
Players are analysed by an experienced CRM team with the goal to increase the operator's conversion rates. The package additionally includes a flexible bonus system. All turnkey casino websites feature fast and reliable payment processing, with multiple payment options (including PayPal and Bitcoin) and cash-outs processed within 11 hours. A multilingual support team is made available 24/7.
SkillOnNet can populate an online casino website with more than 1,200 casino games developed by Microgaming, NetEnt, NYX, WMS, Yggdrasil, Evolution Gaming, XPro, and about 30 other providers – same as they did for PlayOJO, DrueckGlueck, EU Casino, PlayMillion, and more than a few other successful iGaming brands.
L&L Europe Ltd
L&L Europe Ltd was launched in 2011 and, unlike most providers, uses its platform to power the company's own sites rather than those of other operators. One other thing that sets them apart is the localisation of websites; brands operating on L&L Europe platform have the look and feel of a specific country, use local language, support locally favoured payment options and local currency, and the members of the customer support team are native speakers.
Norges Casino focuses on the Norwegian market, Karl Casino targets Swedish players, All British Casino is focused on the UK market, and so on. L&L Europe solution features RNG and live games provided by NetEnt, Microgaming, Amatic and Evolution Gaming. The company is licensed and regulated by the Malta Gaming Authority and the UK Gambling Commission.
Pariplay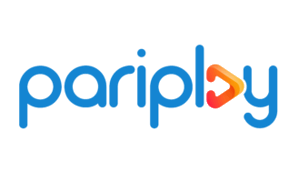 Pariplay was founded in 2008 but didn't launch its first product until 2011. The company's Fusion platform merges casino games from the world's leading vendors into a single, easy to use platform, while its Interactive Gaming Solution provides a turnkey solution fit for any online gaming operation.
On top of the gaming content, the latter incorporates a range of tools and analytics, supports various bonus tools, and features a comprehensive management dashboard with business intelligence tools. Gaming catalogue consists of products supplied by industry giants such as Microgaming, NetEnt, SG and Evolution Gaming, as well as the company's proprietary games.
The advantage of Pariplay's approach is that the developer uses a fixed-odds algorithm which eliminates profit volatility, typical for traditional gaming models. Pariplay is fully licensed and regulated in Gibraltar, Alderney and the UK.