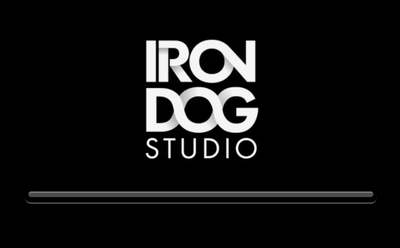 A sister studio to the well established 1×2 Gaming, Iron Dog Studios started plying their trade in 2016, so they could still be considered new next to the likes of Microgaming and NetEnt, even if they are in very well-established company.
As an extension of 1×2 Gaming, Iron Dog studios are part of a proudly independent company, and one that is just as proud to call the UK home, being based in Brighton, fondly known as Silicone Beach to many in the tech industry there.
Iron Dog are an interesting slot developer because they create games using the latest technology but give them a hint of the classics, both in the style of gameplay and the way their games look. They are also involved in scratchcard and table games, so they don't limit themselves to slots.
In fact, this is in part why the company was created, to provide a different sort of game to 1×2.
1×2 began life developing sports themed games and other soft gaming products, including those aimed at more traditional casino players. Iron Dog's purpose was to be the specialist when it came to creating slots for a new breed of player, and helping to modernise the network as a whole.
What are Iron Dog Studios Games Like?
As you can see, they are an EGR Game of the Year award winner, so their games must be pretty good.
As one of the early adopters of HTML5 technology, Iron Dogs games are certainly cutting edge when it comes to their build quality and everything that's going on in the engine room. Make no mistake, this is a company working at the pinnacle of the gaming and tech industry.
However, their approach to the games they make is a little more old school.
You are not likely to find games with crazy new-fangled features you have never heard of before, they probably wouldn't be considered industry disrupters in that sense. But what they are is a reliable producer of quality content that is built for the modern age.
Slots – These make up the bulk of Iron Dog's content, with a diverse range of themes and game layouts creating plenty of diversity and choice.
Scratchcards – Their secondary focus perhaps, but they still have half as many scratch games as video slots, which is proportionally more than most other developers.
Table Games – With only one game each of Roulette, Baccarat and Blackjack this is the smallest section of games on offer from Iron Dog, but each one is well crafted and extremely playable. It's good for the studio to have some skin in the game but new additions will probably come slowly if at all.
All of the games they make are solid contributions, and the fact that they are available at so many top casino operators backs that up.
Artwork, Visual and Audio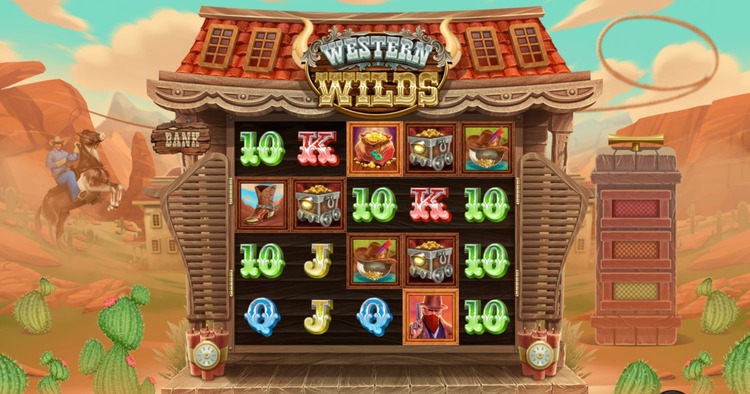 When we said Iron Dog's games have a classic touch, this is what we meant.
Their visual design lends itself to days gone by without ever looking dated. The games include impressive animations and everything is rendered perfectly, but the style of the artwork is time-honoured. It makes you think of the old bumper adventure books for boys.
Not that these games only cover 'boy' themes (whatever that means anymore), and actually, their classic style combined with some of their more modern game themes is one of the more interesting things about Iron Dog.
Blirix Workshop and Astro Newts Megaways come to mind, both games with sci-fi elements that look and sound fantastic.
The music and sound effects are designed to compliment the games rather than dominate them, and unlike many slots out there it never gets annoying or overpowering. Their use of victory sounds, for example, is tempered compared to most developers whose games never stop ringing and dinging.
Again, they seem to be inspired by classic movie scores and the back tracks have an orchestral quality on many games, which really works alongside the visual design.
In Game Features
Similarly to more traditional video slots, many of the best features contained in Iron Dog Studio's games are saved for the freespins and bonus rounds, so while the base games are entertaining and potentially rewarding, landing those triggering symbols will still be key to the biggest thrills.
Some new developers attempt to make the base game as interesting as the bonus rounds by adding depth in the way of base game features and random triggers – Iron Dog isn't one of them.
That said, once you trigger a freespins round, for example, the innovation kicks in.
For example, in Robbin' Robin the player can pick the freespins features they want to include; Sticky Wilds, Expanding Wilds, +1 Freespins, +1 Multiplier, and Remove Symbol. This gives the player the opportunity to build the bonus round to their own taste, and the option to remove lower value symbols is a good example of their ability to think outside of the box.
Megaways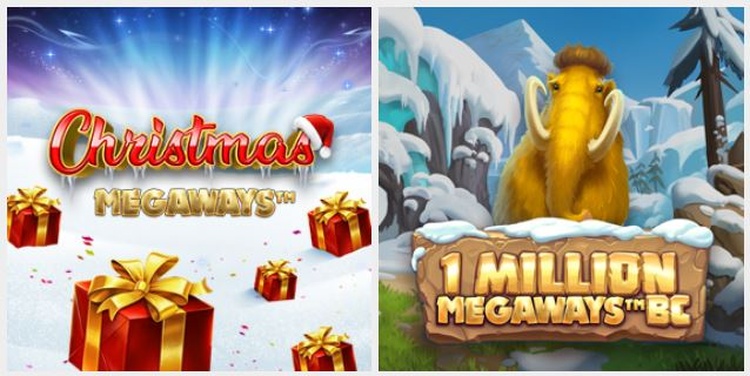 Thanks to the 1×2 Network being quick on the uptake with a Megaways license from Big Time Gaming, Iron Dog can use the popular game mechanic on its own slots, and they haven't been shy about doing so.
A little under 30% of their video slot catalogue are Megaways titles, giving players the chance to access the mechanic across a good number of their games, themes, and design styles.
The integration of the Megaways game mechanic is a shrewd move for sure, but also one that keeps the company relevant in terms of the latest trends, and is another good example of their classic approach mixing well with the modern gaming world.
Some companies have tried to create their own version of Megaways, or tried to create different game mechanics entirely that they hope will prove as popular. Instead, Iron Dog have chosen to focus on the core aspects of their own games and buy in anything that is setting the industry aflame.
How do Iron Dog Work Within the 1×2 Network?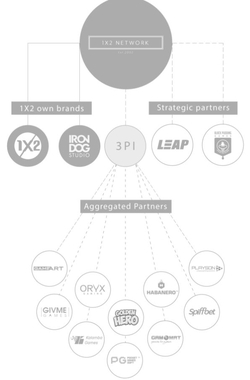 The 1×2 Network is made up of 1×2's own brands and their strategic partners. Iron Dog is one of their own brands, and since 1×2 opened for business in 1992 – which is prehistoric in the online gaming world – they couldn't be better placed.
Iron Dog are mainly responsible for coming up with new 'soft games' for the network, aimed at online casino players using desktops and mobiles. Some of 1×2's strategic partners handle mobile based games and those with a more frenetic style, but Iron Dog have their USP and they stick to it.
This means players who enjoy a more traditional approach to igaming but who don't want to have to rely on very old games to get that, can use Iron Dog Studio's titles with confidence. They get all the benefits of modern technology, but all the class and style of the games of yore.
So Iron Dog serve a specific purpose within 1×2's network, and they can also benefit from all of 1×2's contacts and deals, with Megaways being a perfect example. This has also helped the studio get their games listed on such a large number of casinos in countries all over the world including Malta, the UK, Columbia, Spain, Romania, and Italy.