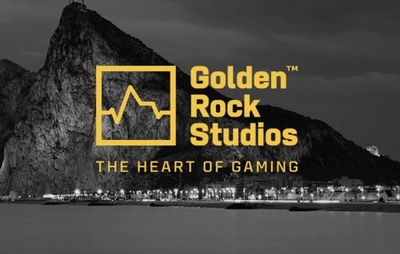 Perhaps the name Golden Rock Studios was chosen to represent the place the company was founded, Gibraltar, a sunny British overseas territory connected to Spain, which is also known as, 'The Rock'.
I assume Dwayne Johnson didn't know this when he picked his wrestler name.
Golden Rock Studios have been around since 2018, so they have weathered an interesting time in igaming history, but whatever they have done they have made it work for them.
They have partnerships with some huge casino platforms, and a carefully selected team of highly proficient employees who always think from the player's perspective and manage to come up with games that thrill and excite.
They release around 5 games a year on average, so they aren't a studio who rush things, preferring to make sure every title in their portfolio is worthy of its place there.
That's probably why Golden Rock Studios games are found so frequently in casinos around the world.
About Golden Rock Studios
When you find out a little bit about Golden Rock Studio's founders, their ability and their success all makes perfect sense.
Two William Hill executives came together to create Golden Rock Studios; one was their old Chief Product Officer (CPO) James Curwen, the other was their old Head of Gaming Development, William Mathieson.
With combined expertise in running a huge department of a massive company, and creating more blockbuster slots in the 7 years previous to launching Golden Rock than any other individual, they were in a prime position.
Their connections in the industry helped too of course, and they put together a small but solid team of mathematicians and software developers, with a company ethos on working hard and fast, but leaving plenty of time for some fun too.
Unique bonus features and industry leading maths models are the aim of the game for Golden Rock Studios, and their partnerships with the likes of Relax Gaming and the Yolo Group have helped their games onto the casinos of more than 200 operators already.
They might be a newer software provider, but Golden Rock Studios are already a well known 'name' in the industry.
Golden Rock Studios Games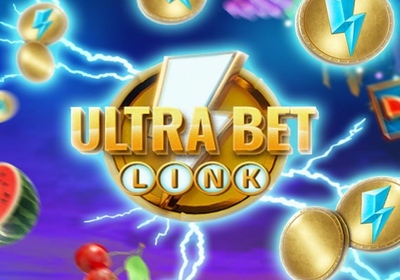 One particularly interesting aspect of Golden Rock Studios, is the fact that they focus a lot more on table games than most other new developers do.
The bulk of their game portfolio is slots, it's true, but a good 25% is dedicated to the likes of blackjack and roulette, and they do interesting things with these tried and tested games too.
It's not just a generic variation with a slightly different skin, they have actually created a unique reason to try these games.
This is part of their modus operandi of course, unique features, and this is certainly true of their slots too, which feel robust and well structured during game play, as well as having a beautiful graphics of course.
If there is anything they need to work on in this department, it is their game tiles, as they really don't do the games themselves justice.
Slots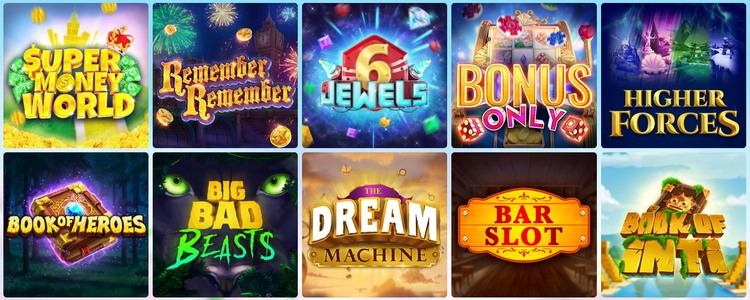 Golden Rock Studios released their first ever game in 2019, and literally called it 'Volatile Slot'. No prizes for guessing the volatility level of that one.
This title had a maximum potential win of 25,600x and two different game modes which immediately made them stand out, and established Golden Rock as a studio that had the ability to shake things up.
They followed this up with a gentler slot called Star Gods, an Asian themed game with features like spin until you win, and a freespins round with frequent re-triggers and sticky wilds.
Next came a game they half named after themselves, Gold 'n' Rocks, set in a gold mine in the American west.
Further establishing themselves as a studio with great range, Gold 'n' Rocks showed some real imagination, with a 5×5 grid that expands after wins to a max of 5×10, tumbling reels, and adjacent wins that create a wild after the win is paid out.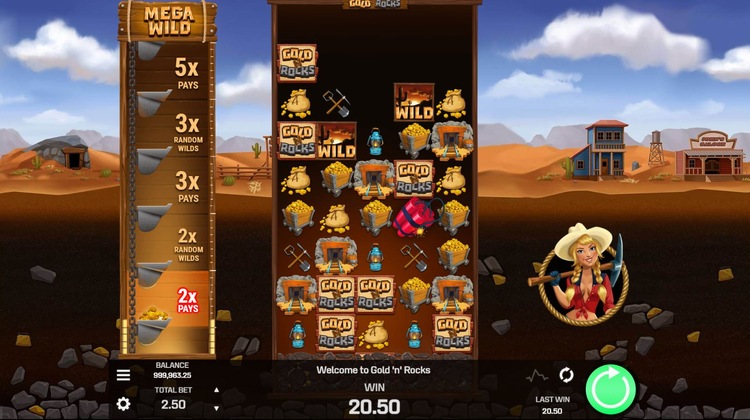 On top of this, subsequent wins (and their value) fill a progress bar displayed as a winch hauling up gold, which puts multipliers on all future wins in the sequence or adds wilds to the grid.
This game could see staggering wins in the base game from a single spin, and there was even a freespins bonus thrown in on top.
This penchant for coming up with new ideas and taking their games in new direction is evident in all of their titles, although they are not afraid to strip things right back to basics and create games that new players will not be intimidated by.
Big Bad Beasts is a good example of this, as it feels like a slot from the early days of igaming but plays brilliantly, with just enough in the way of features to keep things interesting.
Their 2023 release, Remember Remember, is arguably one of their best, really showcasing what the team are capable of in terms of graphics, animations, unique features, and general gameplay.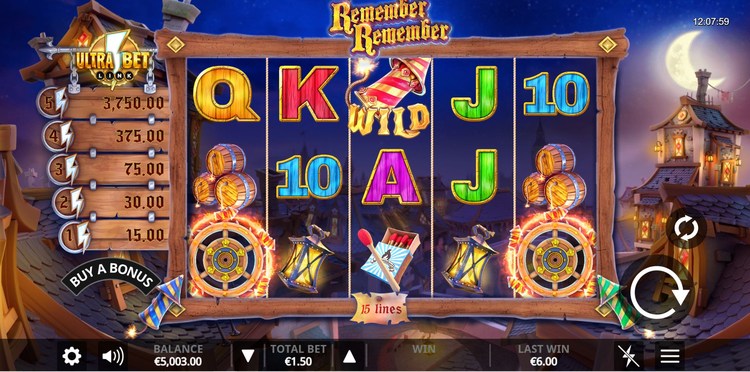 Themed around fireworks night and the Gunpowder Plot, it includes a randomly activated Catherine Wheel Bonus that spins to give you a random bet multiplier up to 50x, an UltraBet link game if 3 scatters land, two different wilds one of which is a multiplier wild, and a freespins round.
Interestingly, alongside the opportunity to buy the freespins round (outside of the UK, buy bonuses are not legal here), there is a cheaper option that spins a prize wheel instead.
This will either give you entry into the freespins round, trigger the UltraBet link (which is a unique in house feature only available with Golden Rock Studios games) which can pay up to 2,500x your bet, or trigger the Catherine Wheel.
Only a little innovation, but it shows how Golden Rock Studios think outside the box to give their players as many options as possible.
Table Games
Although Golden Rock Studios only have blackjack and roulette variations, they have worked their usual magic on them.
There is a standard version of both games, each one designed simply and with gameplay at the heart of the design, meaning players can get through as many hands/spins as possible without too much down time, which is what most of us want from these sorts of games given the house edge and low volatility.
Then there are the unique variations, like Roulette x2 and Roulette x5. These are essentially the same variation but with different bonus amounts attached, and therefore different RTPs.
In both games, after a winning spin, 4 or 6 dice are rolled (4 for 2x and 6 for 5x), with matching numbers rewarded with enhanced payouts.
It's not often that casino games give you something for nothing but this is one of those rare occasions. Regular payouts haven't been messed with, so if these variations are available at a casino it wouldn't make sense to play a different one, as these give you more chance of winning with no penalty on payouts elsewhere.
It's clever from Golden Rock because for a very slight dip in gaming revenue they can attract many more people to their games.
Then there is Back Blackjack, a variation that comes with a side bet that also includes dice.
This one isn't free, but if blackjack appears in the hand then a bonus payout is awarded, and if you match 3 dice on number 1 through 6 that payout is increased accordingly.
This creates a potential max win of 264:1, which is absolutely massive for blackjack as the usual payouts are 1:1 for a win or 3:2 for blackjack.
It's a more interesting side bet than usual, and no one else is really doing anything like it.
There is even a Back Blackjack Tournament that Golden Rock Studios run, with a leader board on their website.