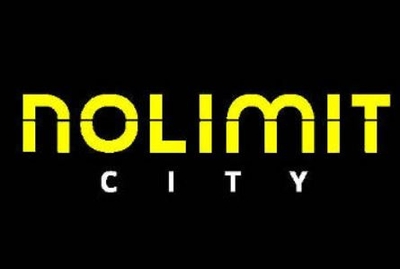 Unconventional would have to be the word that best represents what Nolimit City are all about. Their name also gives a clue as to their attitude towards creating games, and it couldn't be more apt.
Not only do Nolimit City constantly push the boundaries of what is capable from a gaming point of view, but they have even pushed the boundaries of what is acceptable in terms of their slots' themes.
Controversy is not something the company are afraid of, and players who yearn for slots showing the grittier side of life will love Nolimit City.
Established in 2014, this relatively young company already have a strong stall of around 50 games available at some of the biggest online casino operators on the internet, and they are popular with operators for their flexible in house platform which has no limits in terms of customisation for different markets and territories.
The company are very good at building their relationship with players too, actively requesting feedback on the forums and always responding to messages in detail. This grassroots approach works well and the company are growing quickly, with offices now operational in Malta, Sweden, and India.
Nolimit City Unique Features

Nolimit only make slots, and this single focus allows them to be extra creative when it comes to in-game features as well as their general style, but we will cover that later on.
Their games tend to be feature rich, and they like to use old favourites like the commonly spotted wilds and scatters as well as more innovative symbol types.
They play with wilds a lot, utilising jumping wilds (they move around the board) and split wilds (they split symbols to create extra symbols in a single space on the reels), and they also include a buy feature in a lot of their games, so players can pay for the freespins rather than waiting for them to trigger organically.
They have also created their own in house string of X features:
XNudge – Games that have this feature will see fully stacked wilds nudge into full view covering the whole reel when they only partially land. They are often used with multipliers, with the multiplier climbing higher the more nudges are needed to cover the reel. Hot Nudge was the first of their games to include the XNudge feature.
XWays – Their second innovation, the XWays feature works by creating several matching symbols on the same reel either above or below the XWays symbol. This increases the chances of creating winning paylines and also increases the number of symbols on the reels in question
XPays – If a win occurs, winning symbols remain in place while losing symbols are removed and replaced. Further winning symbols behave in the same way. XPays will pay out when no more winning symbols land. The number of symbols collected multiplied by the symbol's value on the paytable will determine the payout amount.
There are games which don't include any of these X features, and there are games that include several of them; for example, Pixies vs Pirates boasts both XNudge and XWays.
The game studio has also created bespoke slots in the past, like Turstugan which was developed specifically for Casinostugan in Sweden. It even featured the voice of the brand's TV advert.
Platform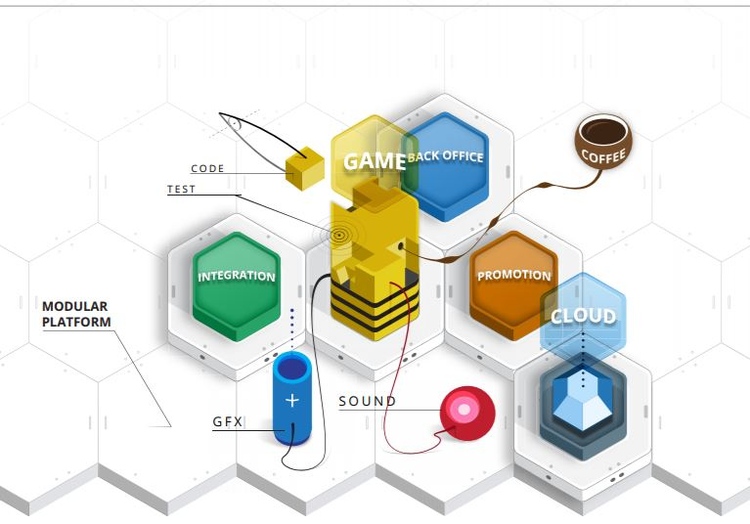 Central to making their games and features attractive to their clients is Nolimit's purpose built platform.
This is a powerful bit of kit that can handle heavy loads across all devices, and also offers casino operators plenty of freedom thanks to the personalisation options.
For example, unique promotional tools can be built into Nolimit's games depending on the casino's needs, and integration is swift and smooth so there are no hold ups when players try to play the game from the casino's website.
The 'back office' is something else that holds great appeal for Nolimit's clients, as they provide three different versions that can be loaded via:
A set of API services
Complete reference implementation using underlying API services
Injecting selected brandable parts of the reference implementation into operator's back office with single sign on solution.
The tools allow for multi brand access, easy extraction of lots of useful player data, and Nolimit will even build anything a client might want that is not already included.
By being so accommodating and making their client's lives easier, Nolimit ensure plenty of repeat business.
Nolimit City Replay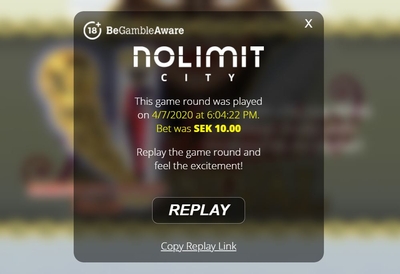 To show that they understand the needs of their partner operators, Nolimit came up with their Replay option which could be tailored using back office tools to make it fit the needs of each individual operator.
What it does, is allows the operator to identify the biggest wins or most exciting spins of the day, week, month, or year, and then allow their customers to relive that win, effectively by playing the spin themselves.
It's a fantastically innovative marketing tool that can be used to publicise a specific game or just the casino in general, and it also works in Nolimit's favour by not only giving their clients a bit of extra purchase (it's a unique marketing tool) but also by publicising their games.
When a client chooses to use the replay feature they are also marketing the game itself, which means players who might have otherwise never seen a Nolimit City game will see one performing at its best.
Nolimit City Game Style, Themes, and Approach
In the same way that the company give their clients plenty of flexibility and customisation options, they also provide their players with plenty of choice too.
The build of each game includes the option to increase the speed of each spin in order to get through many spins in less time, as well as an auto option with the ability to stop after a certain number of spins, or once the bankroll is up or down a certain percentage.
The ability to buy the feature round will be welcomed by some and ignored by others, but the fact that it is there at least gives players the option, and the chance to watch other players' successful spins is another unusual feature.
In terms of themes and appearance, there is a much more realistic feel to a lot of their slots, less cartoony than many other game studios, and one or two titles – Punk Rock and San Quentin in particular – really push the boundaries of what slot players are used to.
That said, their game library is extremely diverse in themes, and they have produced some of the more cuddly style of slots alongside those with more edge.
The edgier slots are what make this developer unique though, you won't find games like their anywhere else.
The developers also like to have fun with their titles, adding extra touches that don't necessarily affect gameplay, but do ramp up the entertainment factor.
A great example of this is the game Deadwood, in which you can shoot at the reels after each spin, leaving bullet holes in your wake. Great fun.