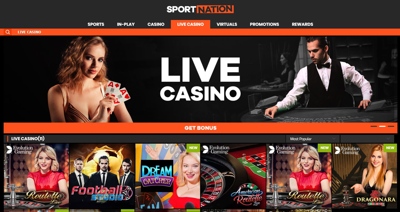 This dynamic gaming company launched with the idea of putting customers interaction at the forefront of its business model.
The idea was to offer people a different type of online gaming experience, making it as fun and entertaining as possible.
Initially launched in 2016 with the brand Bet on Brazil, focused around a famous Scottish and Ipswich player Alan Brazil, the company has since re-modeled this into their premier brand Sport Nation, which now runs alongside other sites.
Argyll Entertainment was purchased by the Esports Entertainment Group (EEG) in 2020 but continues to operate as Argyll in the UK and Ireland.
EEG Pull Out Of UK November 2022
We no longer list EEG/Argyll brands since Sport Nation and Red Zone were pulled from the UK at the end of 2022.
This was due to the company failing to restructure debts and failing to find a buyer for the UK arm.
EEG bought Argyll in 2022 but substantial loses in their eSports arm meant EEG went on a cost cutting initiative that ultimately led to them culling two very well liked niche UK brands.
The Company
Somewhat unusually for a gaming company, given that most are based in the likes of Malta or the Isle of Man, Argyll Entertainment's offices are actually in Switzerland.
Obviously the key thing as far as most people are concerned is that the company has a UK Gambling Commission license, which it does (number 45143).
The company initially focused on developing their sportsbook but since migrating to SB Tech they have increased their gaming profile.
They look set to launch new sites in the future with more aimed at casino markets primarily.
The Sites
The first two sites that came under the Argyll Entertainment banner were BetOnBrazil and RedZoneSports, which launched in October and November of 2016 respectively.
The former was later rebranded as SportNation and was aimed at the UK market, thanks in no small part to its affiliation with the radio presenter Alan Brazil.
RedZoneSports, meanwhile was aimed squarely at fans of American sports, as you might have guessed from the name. The company migrated its gaming platforms onto SBTech in 2017, in the hope that the move would allow both sites to reach their full potential.
Both sites work with a number of different software providers, including Evolution, Microgaming, Play'n GO and iSoftBet.