List of New Casino Sites
Here you can find all the casinos we have reviewed and listed at NewCasinoSites.co.
The top ten very latest casinos can be found on our home page, after which brands move into our full list.  To see the latest sites on our front page click the relevant logo at the top of this page.
All operators shown here are still new online casinos for UK customers and many will be newer than the latest brands on the home page, it's just we reviewed them earlier than others.
We only show casinos that are UK licensed and that have passed our independent tests to ensure they are suitable to recommend to new customers.
Types Of New Casino Sites
We list brands that are new to a UK audience, this doesn't necessarily mean they are brand new, they may have been around for a while in other countries but are new to us Brits.
There are five major types of new casino that we list:
Brand new casinos that have launched within the last 24 months.  We generally allow some time before listing in order that we can properly assess the casino to ensure it is suitable to recommend.
New casinos to the UK that may have been around a while but have only recently gained a licence to accept UK customers.
Improved casinos that when we initially looked at them did not meet our criteria for listing but have since sorted themselves out to become good enough to recommend.
New sites from established operators.  It is common for larger casino brands to launch new sites that are already fully stocked and functional due to the experience and resources of the parent company.  These are often listed earlier as we already know and trust the operator.
Re-vamped or newly acquired brands. It is common for companies to completely re-vamp casino sites or to sell sites to new operators.  When this happens if the site is changed significantly, especially with new games or rewards, then we will often list these as new casinos.
Why Only UK Licensed Casinos?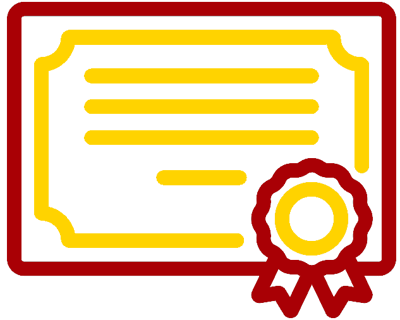 We from the UK, we play casino games online in the UK and we understand fully the regulations and laws around gambling in Great Britain. Therefore we are best placed to evaluate brands that are marketed to British players.
This does not mean you should not use these sites if looking from another country, many of the sites we list take players from a diverse range of countries and their product is almost identical. You may find the games library changes slightly due to licensing but the nuts and bolts are the same.
If you are playing casino online from within the UK you would be foolish to play with any site that doesn't carry a UK Gambling Commission licence.  Besides being illegal to offer gambling services to players based in Britain if they don't have a license you could miss out on a lot of legal protections.
Gambling licenses are enforced by the Gambling Commission and holding a licence requires casinos to do the following:
Ensure the industry is not used for criminal purposes, such as money laundering.  This is one reason you need to verify your identity and source of funds, which may be annoying but is there to protect you and the operator.
Prevent underage (under 18) and vulnerable people from gambling.  This includes ensuring sites have responsible gambling measures such as deposit limits, self-exclusion and referral services.
Enforce deposit protection, so that customers funds are ring fenced in separate accounts to mitigate against the chances of customers losing money if a brand goes bust.
Guarantee that complaints will be taken seriously and that operators have robust complaints procedures and third party mediators where necessary (although the GC itself does not deal with individual customer complaints).
Promote a fair, transparent, honest and open industry, with clear terms, no misleading language or promotions.  This includes showing all significant terms associated with bonuses and other offers.
Pay tax to the UK treasury, if you bet with a non-licensed brand then it is likely tax is avoided too.
Being UK licensed also ensures casinos must adhere to advertising laws as stipulated by the ASA and CAP guidelines.  This means ads should be clear and display appropriate warnings.  It also gives customers a means to complain should adverts not be open and fair.
While it is illegal to offer gambling services without a license, wherever the casino is based, the gambling commission does not check every single gambling website.  Therefore it is your responsibility to safeguard yourself by checking casinos have a UK licence.
All licensed casinos will show their license details at the bottom of their home page, usually with a link to their license (see example above).  You can also search for operator licenses on the GC website.
The license page displays all the brands underneath that license along with details of where companies are based and under which name the license is held.  It will also show any penalties or fines levied by the GC in the previous years.
The GC do fine operators a lot of money too if they don't follow the laws and have been known to revoke licenses in some situations.
Therefore licensing in the UK works, it creates one of the fairest and most open gambling industries in the world and is a benchmark for other countries.  This is the principle reason why we only recommend UK licensed brands.
Our Checklist For Choosing A New Online Casino
We check all the casinos we list to ensure they are well balanced and are suitable for the majority of typical casino players.
Of course we all have our own requirements when it comes to finding the perfect online casino for us and so below we've given you a top 10 checklist of thinks to look for when picking a new brand to play with:
Software and games – Some casinos list games from lots of providers, some focus on just a couple, therefore if you are looking for specific games do not assume a casino will offer them.  If you want to play Starburst, for example, you will need a casino the provides NetEnt games.  Game libraries range from a 100 or so games to 2000 or more, so again look for the casino with a catalogue to suit your needs.
Table and Live Games – Whereas all casinos will have a slots library there is a wider range when it comes to the availability of tables games and live casino games.  If you want to play various forms of roulette or blackjack, for example, it is worth spending some time looking for casinos with the best options.
Payment methods and limits – If you want to use a specific banking method check it is provided, and if you want to claim a bonus ensure you can do so with that method.  Also check the minimum and maximum limits to ensure they fit with the way you want to play. For example, most casinos minimum deposit amount is £10 but there are some that offer £5 minimums.
Withdrawals, flushing & limits – Just because the minimum deposit might be set to say £10 doesn't automatically mean the minimum withdrawal will be set to such a low limit, therefore always check.  Equally check the maximum withdrawal limit, if this is set at say £50,000 a month and you win a £1M jackpot then it is going to take a while to get your money out.
Pending periods and flushing – Sites are also known to hold withdrawal requests in a pending period, which delays you being paid out, and lengthy pending periods should be avoided.  Many sites do this in the hope you will reverse a withdrawal before it is processed.  If this is the case see if manual flushing is provided, which let's you force your withdrawal through the pending period.
Rewards, loyalty & VIP – If you play regularly then you should look out for casinos with loyalty points schemes or other existing customer rewards for the games you play.  Earning points or bonuses can help add longer term value to your play and at the end of the day you should be rewarded for loyalty.  If you play bigger stakes then look for a good VIP scheme as you can get access to hospitality, bigger bonuses and other rewards that are aimed at higher rollers.
Other products – If you want your casino to just be a casino then go for a stand-alone site.  If on the other hand you want to play bingo, lotto, scratch cards or place a sports bet, without needing a separate accounts, there are plenty of brands that offer a suite of products.
Fees – In this day and age it is not on to have to pay fees to deposit and withdraw and if this is the case it is recommended you choose another brand that doesn't charge.  You can also sometimes be charged for not using your account for a certain time (e.g. one year) if you have money in there, and again this is worth checking first.
Desktop vs mobile – Most casinos, especially new ones, are set up to be mobile first as this is the way most people now play.  It is therefore essential that you check out how the casino feels, how it is to navigate and how responsive it is on your choice of platform.  If it is good on mobile don't assume it is equally functional on desktop.
Other casinos in a network – Some operators run multiple sites, but it is worth knowing if you are allowed to have accounts with all of them.  In some networks you can only have one account, or at least only claim one welcome bonus.