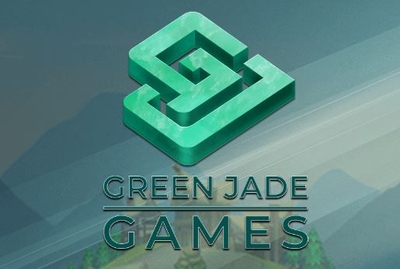 A Malta based game studio founded in 2017, Green Jade Games are not just another game developer offering the same old set up and features.
This outfit are on a mission to change conventions and introduce new ideas to the online gaming industry. They are very forward thinking and try to not only be prepared for the future of the industry, but to create it.
Their games can be broken down into 3 categories, and they have been designed specifically to attract a new kind of player; the young tech minded player who also plays online console games. Green Jade are attempting to attract the players of the future.
What is Unique About Green Jade Games?
This is a young company, both in terms of lifespan and the age of its staff. This makes them well placed to come up with ideas that will appeal to people like them. This could create a whole new generation of players.
The most exciting thing about the company though is their reluctance to do things by the book. Yes, they do produce more classic slots with their own unique twist, but they also build online slot games with a skill based element, decision making options, and more player control.
Their games fit into one of three categories:
Let's look at them all in turn.
Slots
All game developers make slots, but Green Jade think about them a little differently. You can often tell developers apart from the style of their art work and this is certainly true here, Green Jade go for a high spec very modern feel to their slots, but its more than that.
The company use all of the usual special symbols and bonus rounds, but it's the way that they use them that makes the games stand out.
One good example is Neon Lights, in which they have stripped out all of the special features so that the full RTP is built into the base game. This means there is nothing to look forward to in terms of bonus rounds, but the hit rate is 1 in 2!
Stamp Wild is another good example of how they take basic slot features but do more with them. It's a game with a gentle antiquated feel and a beautiful soundtrack, based on the early postal service. Sound dull? It's not. There are five different wilds in this game that all do different things, as well as the Penny Black scatter which triggers the bonus round so it's a very busy game – a bit like a 1900's post office might be.
These are just two examples of how Green Jade put their own spin on the traditional online slot genre, and all of their slots take a slightly different approach, which means there will be a slot for every type of player.
KO Slots
The KO (knock out) slots are similar to a regular slot but they have one key difference: the player can improve their results by removing certain symbols to make way for better ones. It is mainly used to trigger bonus rounds.
For example, if you had two bonus symbols on a winning payline and another on the next reel but not on the payline, you could remove the symbols below allowing it to drop into place. Even better, if there is a bonus symbol only a few spaces away from appearing on the reels, some games will give you a clue by highlighting the reel it will land on.
It's a bit like an old fashioned nudge feature in some ways.
You can't do this indefinitely. Every spin you make goes towards buying one chance to knock out a symbol, and there is a maximum number you can amass in each game. The numbers differ between games here, it's all part of how they build the RTP into the game.
The KO feature adds a layer of interactivity that is uncommon with slots – you can't usually do anything with the interface other than adjust bet levels etc – so it's a real USP for Green Jade and genuinely increases engagement with the game.
Some games even have a narrative element such as Hammer of Fortune, which is like an old school Nintendo game in slot form. It even has levels and a world map, plus a developing story you can follow as you play. It doesn't affect the RTP, but it adds a different angle to the game.
Arcade
These are the games that differ the most from a regular slot, and they also have the biggest skill based element.
Using the game Spoils of War as an example, the player drives a tank through a city and has to destroy the buildings and any enemies as they go. If the tank passes any buildings without destroying them, or takes too much damage, they lose the game.
Some buildings are banks and as such deliver cash prizes when destroyed, and there is also a payout for completing each level.
Alternatively, Jade Puzzle is much more laid back and relaxed, quite similar to Tetris, and requires more thought and strategy. The bet you make can be big or small, but whether or not you win is partly down to you and partly down to chance, rather than being completely down to chance.
It's a very different way of gambling, but exciting none the less, and ideal for players who get bored easily or those who also enjoy console or mobile gaming. The skill element gives the player a little more control over their own destiny, and it opens the door to hundreds more game styles to keep the landscape interesting for customers who are constantly expecting more.
This sort of innovation is, in Green Jade's opinion, just what the industry needs.
Green Jade Games and the Future of Online Gaming
By acting as something of a middleman between traditional online gambling games and free to play (but not always free to download) mobile games like Candy Crush, Green Jade are uniquely placed.
This could be their greatest strength or the thing that holds them back depending on which way the industry swings; sometimes a business that is not specific enough falls between the cracks, but by the same token they could end up as trailblazers that other developers start to imitate.
Only time will tell, but the company's games are already being distributed by Relax Gaming, an online gaming solutions and platform provider who also work with the likes of Quickspin and BTG, and can be played at some well known casino sites.
They offer quality products, there's no doubt about that, but their future will come down to whether or not their particular style of innovation tickles the fancy of players, and a lot of that can come down to timing and what else is going on in the industry.
Many people, Green Jade included, think the online gaming industry is getting a little tired, with little real progress being made in terms of game originality. They have proved that they are a company that can provide this, and they are not the only game studio trying to change things, so Green Jade could be one of the new breed of online gaming developers who realistically end up revolutionising the industry as we know it.