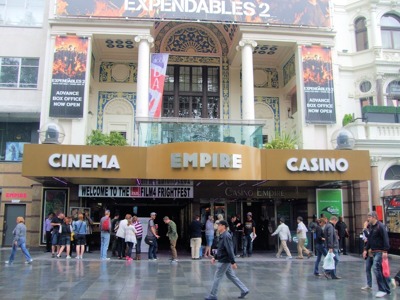 It's been a long time coming. Yet finally, the gambling reform white paper became available on April 27, 2023. Following months and months of research, discussion and delays, proposals became clear. Noted as "High Stakes: Gambling Reform for the Digital Age", it highlighted a variety of items. Many of the changes proposed have the aim of giving further protection to gamblers. The white paper targets both the land-based and online gambling sectors, too.
It is interesting to note that in land-based gambling proposals, something stands out in particular. The UK Government stated that it recognises the international market. It sees this as being very competitive, with a small number of high-end casinos operating in it. There are, of course, various challenges faced by the sector as well. Yet the white paper notes that international visitors can receive credit for gambling. This, it said, will occur only after they have undergone strict checks. The specifics of such will be set out by the Gambling Commission.
Yet it begs the question of why this is possible for visitors and not for UK residents. If a UK gambler could pass all the stringent checks, why couldn't they apply for credit, too? Here, we'll take a closer look into the details behind the credit option for visitors. What is the reason behind it and is there any advantage to this being available?
The Official Wording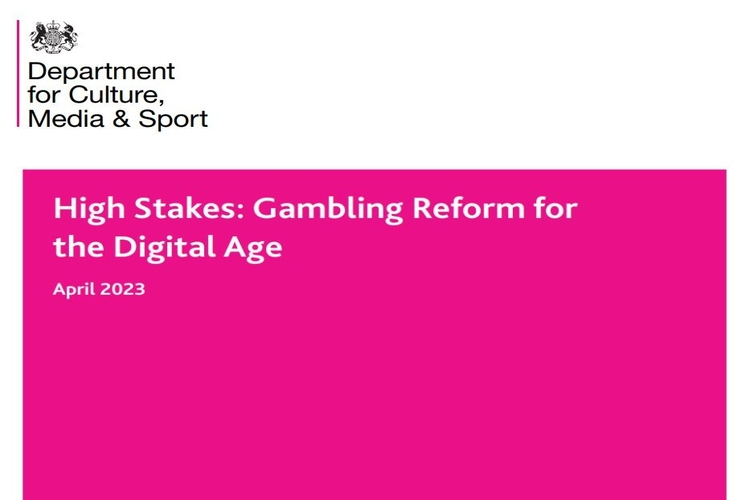 Within the white paper, there is official wording in the land-based casino section. It states the following:
"We recognise the internationally competitive market in which the small number of high-end casinos operate and the challenges the sector faces. To support their contribution to inward tourism, and as international cheques disappear as a product, we will legislate when Parliamentary time allows so that these casinos, and others which cater to the same customer group, will be able to offer credit to international visitors who have undergone stringent checks (to be set out by the Gambling Commission)."
The suggestion within this is that international visitors contribute to the economy. Gambling tourism is, after all, a huge thing these days. Many people tend to travel to different locations in the world so that they can gamble. This includes for poker tournaments and even standard casino gameplay. Yet there is the insight there that international cheques aren't as popular as they once were.
These exist in one of two ways. The first is as cheques that are in a foreign currency. The second is a cheque in GBP but that pays out of a foreign bank account. In years past, these international cheques would be possible to cash at many UK banks. Many banks no longer support them, though. The likelihood is that in due course, many more will decline them. Options like TSB and Nationwide already have policies in place that don't accept such. The same is also true for many land-based casinos as a result. If casinos cannot cash these international cheques, it would cause problems. Visitors may not be able to play their favourite casino games in the UK.
If we go back to 2020, then-Chancellor of the UK Rishi Sunak had a task placed at his door. Securing the future of the UK's top casino companies. There were eight high-end casinos highlighted in the call for action. Between them, they have more than 1,350 workers employed. They also contribute millions of pounds to the Treasury each year. In the midst of 2020, the COVID-19 pandemic was raging through the world. It forced the closure of many shops and entertainment venues during lockdown. This included the eight high-end casino establishments.
Big names like Les Ambassadeurs Club, Crown Aspinalls and Crockfords Club faced not re-opening. These venues cater to the world's big spenders. Visitors travel to London from all over the globe. Not only so that they can play casino games, but so they can relax and talk business. They help boost the country's tourism economy at the same time.
They risked remaining closed after the pandemic, though. Some campaigners called for the Government to update the UK's laws. At the time, high-rollers from foreign countries had to use cheques to play games. Those same international cheques that aren't supported in as big a way anymore. Processing the cheques started becoming more and more expensive. They also served as quite the outdated banking method. Casinos thus called on Sunak to offer something different for these players.
Instead of the cheques, casinos wanted to offer a fully-regulated funds advance service. It would be available to foreign visitors only, enabling them to settle with a single transaction. That would come at the end of their trip, before they returned home. At the time, casinos were not able to offer such a facility. Yet a simple amendment to Section 81 of the Gambling Act 2005 would provide the change. Even UK cheques are a very outdated payment method overall.
With the reform white paper, this is now proposed to happen. That would make playing at UK casinos easier and cheaper for foreign visitors.
The second part of the official wording in the white paper for the proposal of how to tackle this states:
"With banks withdrawing facilities for processing foreign cheques, we will make a limited change to the Gambling Act which will permit casinos to offer credit to non-UK residents, subject to thorough financial risk and anti-money laundering checks. Current use of cheques is often for wealthy overseas visitors in the high-end sector."
Why Can't UK Residents Receive Credit for Gambling in the Same Way?
Why is it that UK residents won't be able to receive the same money advance as visitors? There are some people living in the country that are high-rollers as well. The likelihood is that many of them visit the casinos marked as high-end venues, too. Shouldn't the possibilities be the same for anyone playing at them?
This could have something to do with the decision of the Gambling Commission from April 2020. At the beginning of that year, it announced that it was banning gambling with credit cards. These work in the same sort of way as an advance credit. You buy your gambling chips with the card, play with them, and then pay the bill when it arrives.
The decision to ban credit cards in this way occurred after an estimate from UK Finance. This said that 800,000 consumers in Britain used credit cards to gamble at the time. Separate research by the Commission showed extra results. This dictated that 22% of online gamblers using credit cards to gamble were also problem gamblers. Even more than this were at risk of some sort of gambling-related harm and the Commission introduced the ban for both online and offline gambling activity.
A credit advance would be like bringing these cards back for gambling purposes. Not only that, but UK players visiting land-based casinos have alternative methods available to use. Debit cards and other options are usually supported by these venues and they aren't as limited as foreign visitors when it comes to gameplay.
The United Kingdom has been the witness to an increase in problem gambling over the years. This is still something that the government is trying to tackle. Offering credit of this nature has the potential to undo much of the work already done. So much campaigning took place to remove credit cards from use for gambling, too. It would be like taking a step backwards.
That's not so simple for international players, though. Often times, their foreign credit cards aren't supported at UK casinos. The decline of cheque usage has left them even more limited as well and the introduction of advance credit will leave a lifeline open to them at casinos. As a result, they can continue contributing to the UK gambling and tourism economies.
Of course, as the white paper noted, this will only be available after stringent checks occur. In this respect, casinos can see that foreign visitors can afford the credit they receive. This way, they aren't risking losing out on such a setup.
Pros and Cons of Credit for Visitors to UK Casinos
Is it a good thing that credit may become available for visitors to the UK casinos? Or is there a significant number of disadvantages to the idea? Let's take a look at some of the pros and cons of credit for international gamers.
It is prominent to note that this is a system already in place in various countries around the world. Mega-gambling hubs like Las Vegas provide visitors the chance to gamble with credit. As a result, there is a good chance to look at how these locations fare with this setup.
Pros
Zero Percent Interest Rate – It is common for creditors to impose interest on everyday loans. Yet when it comes to casino credit, there is likely to be 0% interest on it. When a visitor uses it, they aren't likely to rack up an extra fee on top of the payback. It is prominent to note that nothing remains interest free forever. Yet provided the credit is something you pay off in good time, you'll be fine.
No ATM Fees – Anyone visiting from abroad may consider using a card in an ATM machine. This allows the withdrawal of money. Yet, there will likely be a fee for the currency conversion from your foreign bank account. At the same time, the ATM may charge you for using your foreign card in it. By using credit from a casino, you don't have to deal with such fees.
Safety Levels – Anyone who considers themselves a high-roller will likely be looking to spend a lot. This means that they may intend taking thousands of pounds into a casino. It's never ideal to carry upwards of £1,000 in cash anywhere for a night of gambling. Using a casino credit loan can, therefore, make this a lot more secure for gamers. This way, you don't have any physical cash on you.
Maintenance of Tourism/Gambling Economies – Foreign gamblers provide casinos and the gambling industry with a nice income. This, in turn, offers a nice source of revenue for the UK Treasury. By offering casino credit, this source of income gets a lifeline.
Cons
Personal Information – Anyone looking to get their hands on casino credit will need to provide various details. This includes a lot of personal information. Checks on whether players can afford to take out credit will need to occur and you'll need to expose much of your private information to the venue. Not everyone has an ideal level of comfort for doing this.
Potential Criminal Charges – This only applies in the instance of you not repaying the loan after your trip. Once you're done at the gambling venue, you need to give the money you have loaned back. That needs to occur within a specified timeframe, too. Failure to make such a repayment could result in legal action. Should it go far enough, a player could end up prosecuted.
Gambling Addiction Issues – Gambling problems are not something that only affect UK players. Anyone visiting from abroad could also suffer with addiction. Being able to receive a credit from a casino could fuel such issues. In theory, the checks conducted beforehand should minimise the risk of this. Yet it won't always be the case. Someone may display records that they can afford a credit. This doesn't mean they won't experience stronger addiction symptoms.
Is It A Good Or Bad Thing?
It is true to say that casino credits can be beneficial for some people. They offer a lifeline to international visitors and to casino revenue and the ability for casinos and the Treasury to reap the rewards of such remains. Yet there are a few downsides to casino credit as well. It's important to keep these in mind.
The necessary checks proposed as part of the white paper will need to be very stringent. Time will tell what sort of checks this process will include.