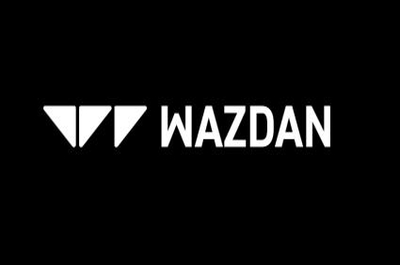 Wazdan started life in 2010 under the ever so slightly dry name of Server Based Solutions, but switched things up in 2015 with a new name more fitting to their industry and a new approach to go with it.
As Wazdan, the team began producing games exclusively for HTML5, harnessing the latest technology and gathering many fans along the way, both from within the industry itself and in terms of players.
Indeed, the company have won many awards for innovation including Best Online Casino Innovator at the CEEG Awards, and Slot Game of the Year at the Malta Gaming Awards among others.
They got their UKGC license in 2017 and now boast a collection of over 130 different titles, both slots and table games, and they aim to produce 12 new releases each year from their base in Vienna.
Wazdan Unique Features
The company do innovate in the way that their games play, but what sticks out about them more than anything else is that they have tried to make their player's lives easier in as many ways as possible.
This shows that they truly are thinking about their products from the user's point of view, not just their own. In fact, they are well known for asking for – and crucially – listening to feedback from their clients, and this shapes what they do next.
Their features can all be identified by red symbols so that you know which games support which features before you play, and they can be split into features that affect gameplay, and features that are aimed at convenience.
Gameplay Features
Some of the following features are available from other developers it's true, but Wazdan carry them off with their own style. Plus, the more unique gameplay features are a real treat:
Buy Feature – This feature allows the player to buy a bonus round rather than waiting to hit one organically. It costs a lot more than a regular spin, but then there is also the chance to win higher amounts during the bonus round.
Unique Gamble Feature – Available after every winning spin, player's have a 50/50 chance to double their money or lose it here. Safe to use on smaller wins and dangerous on bigger wins, the feature is uniquely themed to each game and can run 7 times in a row.
Volatility Levels – Not many slots allow you to set your own volatility, but Wazdan's do. This means that no game is off limits, and you can enjoy their entire catalogue at a volatility level that suits you: low, medium, or high.
Ultra Fast Mode – Whether you have limited time or you just get bored easily, ultra fast mode speeds up each spin and gets rid of unnecessary animations so that you can get through more in a shorter time. The RTP and algorithms are not affected so your chances of winning remain the same.
Convenience Features
For me, these are the features that make Wazdan the company they are. They have clearly thought about some of the problems facing their customers and tried to solve them, and then created other features that are preference based:
Big Screen Mode – Gives the player two zooming options so that they can view nothing but the action, with even the buttons taking minimal space on the screen.
Ultra Lite Mode – Players with slow internet speeds are catered for here with 'lite' versions of each game that make load times up to 5 times faster. Best of all, the reduction in game quality is minimal.
Energy Saving Mode – Battery getting low on your device? Switch on energy saving mode for up to 40% extended battery life. It's aimed at mobile users and it makes games less intensive – a simple yet fantastic innovation.
Double Screen Mode – This displays the slot just like it would be in a land based casino, with the paytable ever present above the reels. It's personal preference as to whether or not you want to use it, but having the option is great especially if you want to experiment with bet sizes.
This combination of mixing features that give players more choices with features that enhance gameplay is an interesting one, and as players become more and more demanding Wazdan will be well placed to meet their needs.
Wazdan Slot Game Style
While they are certainly a cutting edge developer in terms of design and build – the stuff that goes on under the bonnet – Wazdan take a more traditional stance when it comes to what the games look like.
You can expect lots of fruit symbols, gem symbols, and classic arcade symbols like the number 7 and the Bar, for instance. Juicy Reels is a good example of this as it combines all three.
They do create slots with more specific themes as well though, such as 'Infinity Hero', their comic book style slot, and 'Power of Gods' which is an Egypt themed game with four different special features rounds.
You will find lots of games that are essentially Wazdan's take on an already existing famous game, but this isn't a bad thing, all developers do it. What counts is how well the games are made.
Most of their games have RTP's between 96% and 96.7% so they don't vary wildly in terms of payout potential, and their visual style is impressive without going in for animations that are overly glossy.
This gives them a classic feel but with all the benefits of the latest tech.
Wazdan produce games that are ideal for players who prefer more control over their gaming sessions, and aren't overly interested in the flashiest of graphics but still want their games to feel like they belong in this decade.