For SYNOT Games, playability alongside strong visuals is the key to making a successful online slot game.
With their own in house certified RNG, and backed by the larger overall SYNOT Group, this is a game studio that packs a much bigger punch than they might at first appear capable of.
They are based in Slovakia, although they also have offices in Mařatice in Czechia, and from these two bases their games have spread across most of Europe and beyond.
SYNOT's games are available in more than 500 casinos all around the world, thanks of course to the 150+ people who helped to create them, but also thanks to their strong longstanding partnerships with casinos and platform providers.
What are SYNOT Games' Slots Like?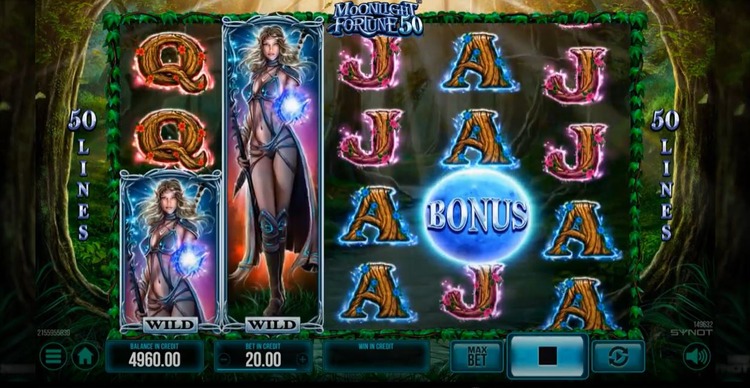 SYNOT Gaming's slot are developed to give the casino operators themselves some control over the RTP, so many can pay out at as much as 98%, but of course it all depends on where the game is played.
Nevertheless, this flexibility will be beneficial for operators and players alike.
While they do incorporate some fun base game features to go alongside the bonus rounds and freespins rounds, disrupting the industry with never seen before mechanics isn't what they are all about.
Instead, they focus on making their games exciting to play using clever maths models, and interesting to look at using some very impressive visuals.
What you notice about their style is the intense depth of the artwork, which creates very dramatic slots to look at. There is a richness to the design where most other developers go for a more poppy or bubble gum look.
Moonlight Fortune 50 is a great example of this, with deep colours that perfectly fit the fantasy magic theme and forest setting.
That's not to say all of their games are moody of course, they have over 100+ slots in the tank so there are plenty which are all about fun and silliness – they just have a more mature style to the aesthetics.
Try playing Sweet Dream for example without getting hungry, or have a go on Pixel Reels without getting nostalgic for the days of Space Invaders and the like.
In terms of volatility you have the full spectrum, which you would expect with such a large games list, so whatever you like in a slot game, you will be able to find it with SYNOT.
SYNOT Progressive Bonus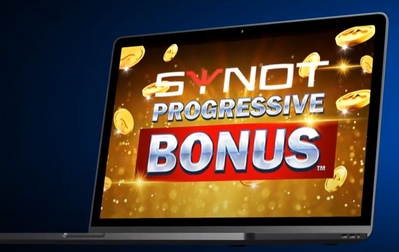 One aspect you may find with SYNOT's games, is their progressive bonus.
I say 'may', because whether or not it is included is down to the casino operators, as SYNOT have built some brilliant back end tools which allow them to toggle this feature on or off with any of their games.
It's a progressive jackpot essentially, with four tiers that build as people place bets, and this sort of thing can be used as a promotional tool by the casino, as well as giving the players the chance to win jackpots.
It's a simple feature by modern standards, but again, the flexibility is incredibly useful and helps to explain why casinos love working with SYNOT.
SYNOT Group
SYNOT Gaming is actually one arm of a much bigger organisation called SYNOT Group.
You can think of them as being a bit like Playtech; they make their own branded games, but also work in many other areas of the industry as well.
This is obviously brilliant for the Gaming arm of the organisation as they have so many resources to call on when needed, but just who are SYNOT Group?
Well, in numbers they:
Have 30+ years experience in the industry
Operate in 40 countries around the world
Employ more than 3,000 people
Have an annual revenue of €550+
So they are a pretty hefty company.
They even run a few of their own online casinos and sportsbooks, as well as manufacturing and supplying casino gaming machines to real world casinos across Europe (showcasing their own titles of course).