When we see negative reactions to online casinos, it's usually about the sites. In recent times, these platforms have suffered through plenty of criticism. Anti-gambling campaigners claim that tougher legislation is necessary today.
Yet while the majority of the negativity is on gambling itself, what about the casino games? Has it ever been the case that specific casino games could not be released? If so, what reason(s) have led to their ban? It's not beyond the bounds for developers to have to cancel the launch of games. Netent created a few games within its Fairytale Legends selection. This included options like Hansel and Gretel and Red Riding Hood. While those slot games were not banned, advertising for them was. The UK advertising body said that such ads would be likely to appeal to children.
Could it be the case that some games have actually ended up banned as well? It's very plausible. We're going to explore this and give insight into any restricted slots or casino games.
'Star Wars' Slot Machines Banned
The Star Wars movies are well-known around the world. They bring together unique worlds, enjoyable characters, epic battles, and more. Created by George Lucas, the movies have always displayed the Lucasfilm logo as a result. Anything associated with Star Wars has also had this logo emblazoned on it. It's a common practice for movie companies and merchandise. Slot machines utilising the Star Wars theme also utilised commercial licences from Lucasfilm. This allowed casinos to host them on their floors.
Yet in December of 2012, the company converted from a corporation. It became a limited liability company (LLC) instead, changing to Lucasfilm Ltd. LLC. Three days after this, the Disney company completed its acquisition of Lucasfilm. As a result, it became a wholly owned subsidiary of Disney.
As it happens, it was in 2012 that the first Star Wars slot machines launched. The gaming world went crazy for these. Any respectable casino venue had to include those machines on the floor. Yet in 2017, fans ended up feeling dismay as the games disappeared from casinos. Disney did not release any official statement on the removal of those slots, either. Rumours had abounded the year before about it, though. At the time, Disney hinted that it intended to pull all Star Wars and Marvel releases from the gambling world. Yet few took the rumours as a serious threat. After all, the games were very popular with players.
Disney then went ahead and released a statement via its representatives. The official word was that Marvel and Lucasfilm had broken licence policies and integration agreements. This occurred through them failing to renew the machines' certification. This was something Disney took a very serious stance on and the company took the decision to remove the superhero and sci-fi slots from casinos. It also hinted that it wants to expand in popularity via its movie releases. The gambling industry holds little sway for Disney.
Slots That May Appeal To Children Banned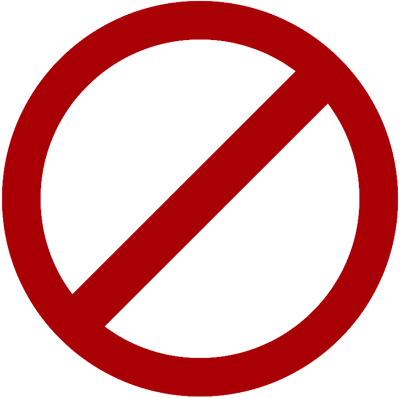 The slot machine gaming world is able to appeal to a wide demographic. The variety of themes included within the games makes it possible for this to happen. Different developers launch enthralling slots with inviting features and designs. The main reason why slots became so popular is because of how bright and vivid they are. Of course, that does also come with its downfalls in some instances.
Some of the slot games stand out as being too appealing to children, though. At least, that's what the official stance on them has been in the past. As a result, the games ended up banned in one or more locations. It's not that developers want to appeal to children with gambling games, though. Instead, they design them in this way to pluck at our nostalgic heart strings. Gaming companies want us to take notice of them and enjoy the cute and lovable themes and designs. Unfortunately, it's not always seen this way by authorities.
Rainbow Riches is a very well-known slot game in the industry. Throughout the years, many people have played the Barcrest release. While it is not banned in an official way, Rainbow Riches has suffered various setbacks. Certain complications have sprung up in that time, coming from regulators. They believed that the game could be too appealing to young children. Yes, it has bright colours and quirky characters built into it. Can you say that this is likely to tempt children towards gambling, though?
Another game that has had similar backlash is OMG! Kittens. WGS Gaming was the developer responsible for creating this slot. The reels featured images of cute and fluffy kittens, as its title suggests. It operates with five reels, and throughout the game, you see a plethora of kitten-imagery. A child may, indeed, find such a sight tempting. OMG! Kittens was banned in various countries as a result. It also wasn't allowed any promotion on featured casino sites. In fact, a 13-year-old managed to get hold of his dad's credit card and started playing OMG! Kittens. He managed to spend a large chunk of his dad's money on the game.
A Complete Ban on Slot Machines in the USA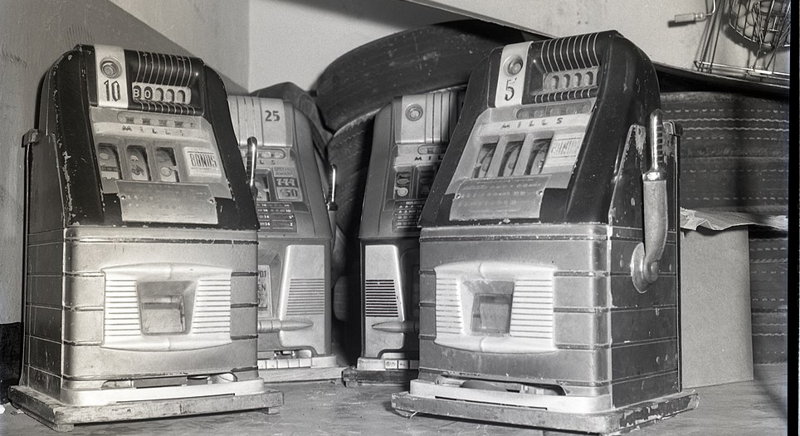 It's one thing to ban a specific slot or casino game title. Yet it's quite another to ban games of this nature altogether. This is what happened in the United States of America at one point, though. The USA has always had quite an on-again, off-again relationship with gambling. Throughout the years, the country has chosen to ban certain gambling options. Around a decade ago, it targeted online poker, with Black Friday becoming the day of its death. Years later, it has gone through a sort of resurrection in some areas.
If you look back to 1902, you'll see that America banned slot machines. A mechanic from San Francisco invented the very first of these machines. Charles Augustus Fey crafted the slots that did not need an attendant to provide payouts. Instead, the machines themselves did so in an automatic way. His modifications took place between 1887 and 1895. He would then go on to open his own slot machine workshop. It was there that he invented his first slot machine – The Liberty Bell. Fey unfortunately didn't patent his design, though. As you would expect, many others chose to replicate the machines.
Over the proceeding years, the automatic slot machines grew in popularity. So much so that the United States saw them as a looming threat. As a result, the country decided to ban them in most states. Fey did not give up, though. Instead, he removed the images of playing card on his machines. Replacing them were pictures of fruits and sweets. Anyone playing the game could then align three pictures of chewing gum to win such. This was the payout instead of actual money. Players could circumvent the gambling ban this way.
Slot machine manufacturers continued to create cabinets and machines. Prohibition ended in the USA in the 1930s. The first casinos in Las Vegas started to open their doors not too long after. It was this that led to the huge boom in slot machine gaming across the country. Yet for many years, slots as we know them today were not allowed in the United States.
A Ban on Early Pinball Machines
Today, most of us know pinball machines as not paying out money. People can insert coins into a machine and enjoy the game until the ball falls out of play. There is no other money involved. If you win with the best score, then you get to enter your initials into the machine sometimes. Other than this, you won't get a monetary payout for being successful at pinball. That hasn't always been the case, though. Early pinball machines were different to those in operation today.
Anyone securing a high score in a game of pinball back in the day would win a cash prize. As a result, the United States classified pinball gaming as gambling activity and in 1942, New York, Los Angeles and Chicago banned the machines altogether. In fact, at the time, Fiorello LaGuardia was mayor of New York City. He went as far as smashing up pinball machines during a press conference. That's quite the way to get your point across about something!
At the time, LaGuardia described pinball machine pushers as "slimy crews of tinhorns". He explained that they were "well-dressed and living in luxury", thanks to "penny thievery". As well as his own smashing-up of the machines, he ordered police to seize them in raids. The Prohibition-style activity came about due to some pinball machines being mob-owned. Yet according to history, parents had become worried about their children playing pinball. Labelling the machines as gambling allowed for the ban to come into place.
Most of the bans remained in place until the early 1970s. Yet New York was the state that remained steadfast in its dislike of pinball. It wasn't until 1976 that it finally lifted the ban after 34 years. That's the longest gaming ban to have ever taken place.
Games with Loot Boxes Classed as Gambling
It's difficult to decide upon what forms the basis for gambling these days. Different countries will likely interpret it in their own ways. One topic that has come to light in more recent times has been loot boxes in video games. Many games have launched with these features built into them. Certain countries have taken a stand against them, such as Belgium.
Loot boxes exist as virtual consumable items. Players can redeem them and receive a random selection of virtual items (loot). The prizes range from simple customisation options through to higher level equipment. Weapons and armour exist as possibilities to achieve from loot boxes. Often times, players need to either buy the boxes or receive them during gameplay. In the case of the latter, players need to buy a key to unlock the box. Yet because a player does not know what a loot box contains before opening it, this is where gambling comes into the picture.
Some countries have taken no action against the provision of loot boxes in video games. Generally, you won't find video games of this nature in casinos or at online casinos. Legislation has come into effect in one way or another in various countries. This either bans the games altogether or requires developers to make it clear what the game entails. Countries such as Australia, Singapore, the United Kingdom and others all have such rules in place. The Netherlands and Belgium both took strong stances against the boxes. In April 2018, the latter country determined that loot boxes were subject to its gambling laws.
As a result, entire games were not allowed to launch or continue operating in Belgium. This included FIFA 17, Mario Kart Tour, Call of Duty: Mobile, and others. Even so, a study took place in 2022 into the banning of these games. It found that the Belgian authorities had not enforced the ban. In total, 82 of the 100 highest-grossing iPhone games were still selling loot boxes in the country.