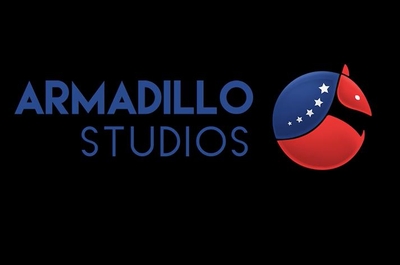 Armadillo Studios may be a very young company, but the team there have vast amounts of experience, having previously worked for the likes of IGT, NetEnt, Yggdrasil and more.
They also have a very close connection with another company you may have heard of, EveryMatrix.
We will get into this in more detail later, but as an in house studio Armadillo have a distinct advantage when it comes to creating new slots, and it shows.
They seem to enjoy having fun with their name too, with several of their titles built around Armadillos themselves, which gives the developer a distinct personality that players will be able to get on board with.
About Armadillo Studios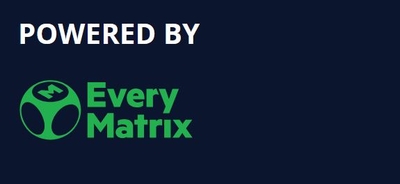 I mentioned that Armadillo Studios are an in house developer for EveryMatrix, but this was only set up in 2021.
EveryMatrix essentially headhunted some of the best people they could find and offered them the chance to start a studio of their own with the backing of EveryMatrix.
For anybody who doesn't already know, EveryMatrix are one of the leading iGaming software providers in the industry, so they supply online casino operators with integration platforms, gaming management platforms, jackpot management systems – all sorts.
Everything that is needed to run an online casino basically.
They have the largest casino content library in the industry, but they wanted to be able to offer exclusive content as part of their package, and this is what Armadillo Studios has been set up to do.

For Armadillo Studios, this meant the time and freedom to really get creative and work out exactly what sort of games they wanted to make as a team, giving everyone a sense of ownership over the products.
It also had the benefit of synergies with other departments as well as ready made promotional tools, APIs etc.
This was all a huge head start for Armadillo.
They were primarily gearing themselves towards the US market initially, but are licensed in jurisdictions all over the world, including the UK, so their games can be played here too now.
What are Armadillo Studios' Games Like?
These aren't slots that go for the super sharp high resolution so bright it almost blinds you graphics.
Visually they tend to go for a more classic look with softer tones and shading, and their games are big, they fill the screen with the game grid and large symbols, rather than focusing on background animations.
None of this is to say the games don't look good though, they do, but they are a nice change from the more showy in your face developers out there.
Even games with a more cartoon style appearance, like Hot Hot Honey, don't overdo it.
Their first release was 15 Armadillos, and this is a good example of what they are all about. I wouldn't say it is substance over style, but Armadillo Studios are certainly more interested in impressing their players with gameplay rather than flashy graphics.
There were a few novel ideas within this first game that showed great promise, including the fact that the player could pick their free spins animal when the round was triggered, with each animal offering a different number of spins and further 'enhancement picks' being made to decide what extra features will be present during free spins.
Working alongside this, wins with high paying symbols (the animals) also fill an accumulation meter, which increases the number of enhancement picks you get when it fills up.
So you spend the base game increasing the value of the free spins round if and when it eventually hits.
All wilds in the base game lock in place too before triggering a respin, which happens again if a new wild lands, so the base game is just as entertaining as the bonus round.
This demonstrates their player focussed thinking, creating games that fit together beautifully and aren't just wrapped up in snazzy packaging.
Thankfully, Armadillo Studios don't tend to go for annoying repetitive tunes in their games either, more often creating a soundscape such as with Fairy Fantasy Exotic Wilds – it sounds like being in the middle of a magical forest but there is no 'tune', just the sound of running water, a gentle breeze, something magical in the air. Very artfully done.
From their first 7 games, 3 were armadillo flavoured; 15 Armadillos, Armadillo Goes West, and Armadillo Does Christmas. It's a fun through line to their game library, and serves as a brand mascot too, just like the Michelin Man or the Duracell Bunny.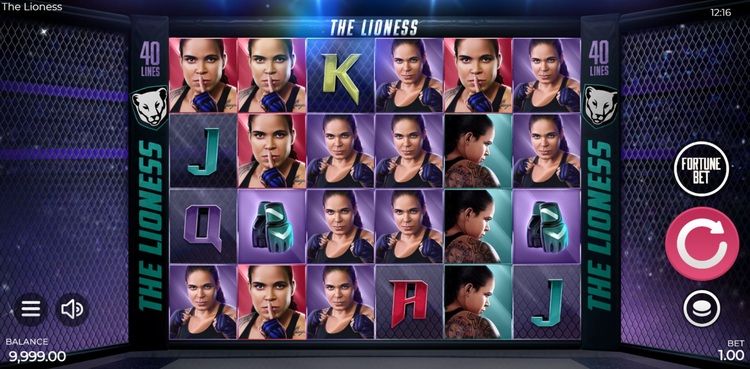 They do explore other themes too though; even though their game library is only small due to their recency, every single title touches on something a little different.
The Lioness is probably their most unique title in terms of theme, focussing around Amanda Nunes, the female UFC champion.
It's as close as they come to what would be considered a 'branded' slot, setting the game in the cage and including short clips of Nunes fighting.
It has increasing multipliers when stacked symbols land, and a bonus round to trigger on top of a freespins round.
This one actually does have a soundtrack but it fits the theme so I can see why they have done it.
Armadillo Studios have shown great range with their games in a very short space of time, and that goes for the themes, gameplay, game features, and artistic style.