Although established back in 2012, Endorphina aren't as well known as some of their contemporaries here in the UK, but it's not immediately clear why.
The company has a strong game portfolio and releases dozens of new slots each year; they have over 2,500 global partners so their games are definitely out there to find, and the team designing and selling them is over 100 strong.
This is a game developer twice or three times the size of most newer brands, and they are based in Prague which is a popular location for other tech companies operating in the UK, so why don't we hear more about them?
The fact that players in this country are potentially missing out on Endorphina's games is a real shame, because I would wager that there are many who are crying out for these sort of titles.
What are Endorphina's Games Like?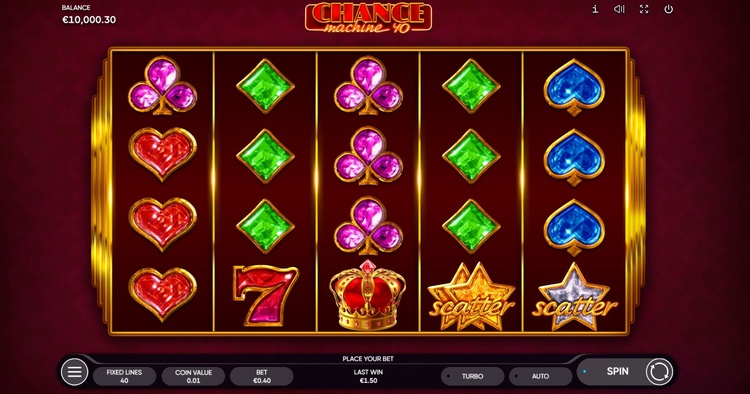 Their games list is over 100 strong, so within that there is obviously a lot of variety, but i'd say they have a penchant for going with classic themes in both senses of the word.
So along with lots of Egyptian and Adventure themed games like Riches of Calif and Asgardians, you will also find a good deal of slots reminiscent of the old fruit machines, like their Chance Machine series (similar classic style games each with a different number of fixed paylines).
They do stray into more adventurous territory as well – 100 Zombies and The Rise of AI are prime examples – but for anyone who misses the slot machines of days gone by then Endorphina is one of the best there is.
The brilliant thing though, is that while the themes (and to some extent the gameplay) might lean towards the classic side of things, the visuals are anything but.
Quite honestly, when it comes to graphics,  Endorphina produce some of the most impressively detailed games on the market – when those heart shaped gem symbols twirl around in Wild Love you can see real light reflecting off them. Just stunning work.
The animations are spot on too, with just enough to give the games life but never becoming too much or risking causing a distraction.
They do tend to be fairly simple games in terms of gameplay, but that's certainly no bad thing in an industry swamped with developers trying to outdo each other and invent the next Megaways.
It can get pretty noisy in the online slot sector, and Endorphina are an oasis of calm in amongst it all, steadily knocking out gorgeous looking games with solid maths and nice laid back game play.
They probably put it best themselves when they say that while each game is unique, they all feel "familiar and yet somehow new and exciting at the same time".
Working with Platform Providers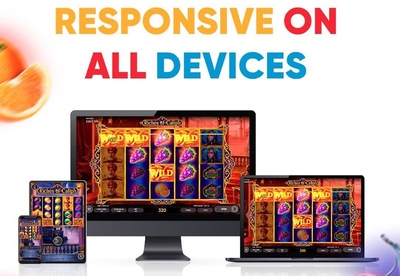 A slot developer can only succeed if their games get in front of the players who might want to play them.
The way most game developers get in front of players is by signing deals with the platform providers who supply the online casinos with everything they need to operate.
These providers will only sign deals if the games are good though of course, and if they are reliable at the back end and optimised for all devices.
When you look at the sort of platform providers who have been attracted to Endorphina, it speaks volumes about the quality of their slots.
Big names like Everymatrix, SoftSwiss, iSoftBet and BetConstruct are just a few of the names on a list that contains 13 providers operating in markets all over the world.
Perhaps this is why the company is lesser known in the UK despite being a major contributor to the slot gaming sector on a wider level – their games are just more prevalent in other countries?
Well if that is the case, then the UK is sorely at a disadvantage.
Awards and Engagement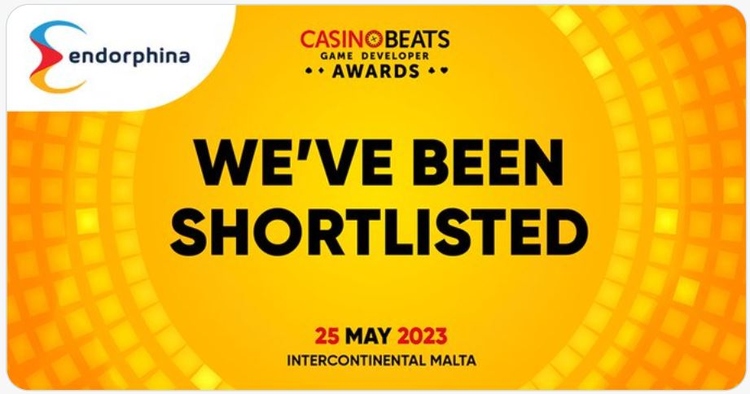 I said earlier that Endorphina were criminally under appreciated in the UK, but the industry as a whole has paid plenty of attention to their good work.
The company have won a bucket full of industry awards, including:
Slots Guide: The Ninja and Satoshi's Secret Readers Choice Slot 2015
Entertainment Arena Expo: Product of the Year 2015
Slots Guide: Best Online Slot Developer of the Year 2015
Login Casino Awards: The Best Themed Slot 2018 – Kamchatka
Login Casino Awards: Mystery of Eldorado – Best Online Slot 2019
UGW Awards: Best Game Developer in 2021
Spice India Awards: Developer of the Year 2022
BSG Awards 2022: Rising Star in Baltic Online Casino Technology 2022
Sigma Awards 2022: The Best Slots Provider
Rising Star – Online Casino Technology in CEE 2022
The Bets Platform Provider Award at Spice India 2023
BSG Award 2023
You will notice that those award are becoming more frequent as time goes on, which is a good indication that the company is always improving on their previous games.
You will notice too that they are mostly from organisations in other parts of the world – further proof that Endorphina are a much bigger deal in other countries than they are here.
News and Blog
This might seem trivial, unimportant even, but hear me out, because I think this says a lot about Endorphina as a company.
Remember, they are a B2B company (business to business), so their direct customers are other businesses rather than players, although obviously players are their indirect customers.
Nevertheless, how many developers do you know who actively try to engage with the end user?
Sure they might announce new slot releases on Twitter, but Endorphina go way beyond this.
Their website is incredibly user friendly and every game is available as a demo and with tons of extra information too. You can even filter the games while browsing like you would in an online casino.
Their news and blog section is very active, and not just with articles that show off the company either. They publish guides and explanation pieces on everything from RNGs and paylines, to interviews with well known slot streamers.
The message this gives, is that they truly are always thinking about the players. They want to understand them and engage with them so that they can better serve their needs.
This is very classy behaviour, and probably explains why their games are so well received.