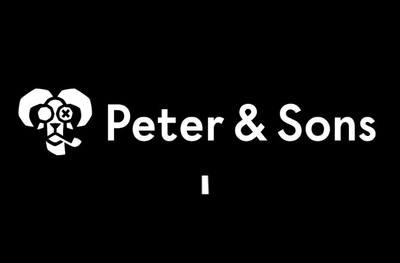 Probably one of my favourite new studios, Peter and Sons has only been around since 2019, but their games are already available around the world.
With a style that sets them apart and enough playfulness and ingenuity to make games that are fun to play without needing to overcomplicate them, this is a company that clearly knows what they are doing.
The quality of their titles belies their age, and the industry connections they have made give them credibility with players and casino operators alike.
Peter and Sons is genuinely one of the most exciting new slot developers I have come across in a while, because their games have everything. They are complete; satisfying to look at, to listen to, and to play.
About Peter and Sons
Launching in Yerevan in 2019, Peter and Sons are an Armenian slot developer and they do not split their focus by creating games in other genres.
Although based in Armenia, the team is made up of experienced professionals from many different countries, bringing together a broad range of experience in both online slots and more traditional non-gambling mobile games, and this really comes through in their titles.
Many developers are all about the math model behind the game with a pretty skin thrown on top, but Peter and Sons go to great lengths to make sure the games are as enjoyable to play as they are well balanced and satisfying mathematically.
Hitting the industry just before covid caused a boom in online gaming was probably a good thing for them, as in October 2020 they signed a deal with Yggdrasil to join the YGS Masters Platform, and launch their titles via Yggdrasil.
This gave them access to Yggdrasil's Game Adaptation Tools & Interface (GATI) technology, giving them the ability to create titles and grow their business faster.
They can use it to source, build, and distribute content and accelerate global reach while finding new ways to increase revenues, all from one standardised interface.
Not to mention the credibility that comes with working alongside a well established studio like Yggdrasil.
Then in 2022 they joined Relax Gaming's Silver Bullet distribution platform, then SkillOnNet made a strategic investment in the company in 2023, giving them more exposure via other industry veterans.
In the space of a few years, Peter and Sons have opened a second office in Barcelona, and employ over 35 people
What are Peter and Sons Games Like?
One thing that strikes you immediately when looking through Peter and Sons game portfolio is their visual style.
Their art work is definitely inspired my comic books and graphic novels in places; the blocky choppy drawings look incredible, with one foot in the cartoon world but never feeling immature.
This isn't set in stone, the style is altered to match the theme of the game to a point, but there is certainly a distinctive Peter and Sons 'look', and it looks brilliant every time.
Speaking of themes, and the company spread the net wide to find interesting settings for their games, and even within well worn themes such as Vikings or Rome, they always find a way of making their take more interesting.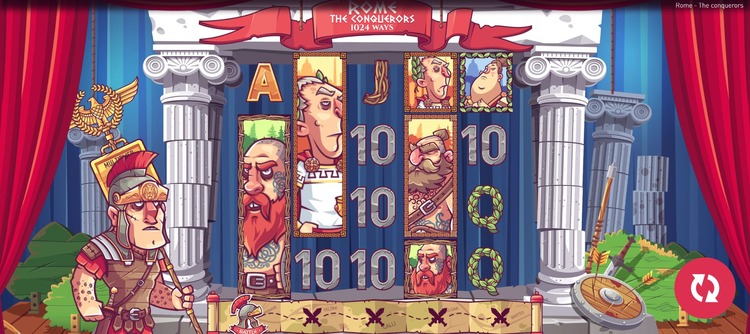 Valkyries is about what you would expect, but the little twist is that the theme is actually played out on a stage as the at the Opera, perhaps.
Rome: The Conquerors, for instance, is a simple enough game, but the free spins and bonus round are tied in with the Roman Army's battle march.
This, along with Peter and Sons' usual skill in the art and animations department make it a really engaging game to play.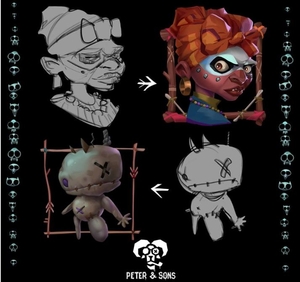 All of their titles have deep and well rounded game worlds that you feel pulled into, and the models they are built on work to keep gameplay engaging even when not being rewarding.
The average volatility leans towards the medium range in my experience, although of course, with 30+ titles in their portfolio already, there are those at the extremes as well.
Game features don't tend to overcomplicate things, centring around wilds and their many variations, multipliers, and freespin rounds for the most part.
There are cascading reels in some games too, and while these aren't industry shaking features, they are used well in combination with animations and keep the games alive.
Let's look at a couple to finish.
Hammer of Gods
A classic example of a Peter and Sons slot, is Hammer of Gods.
It's got a typical theme, Vikings, but it is executed in a much more interesting way than usual, starting with the setting which is a treasure laden Viking longboat on which the symbols falls.
It has a base game that is incredibly engaging, as random positions on the board are given multipliers, and if the symbol that lands there is involved in a win, the multiplier applies.
Meanwhile, fill the shield with 3 special golden wilds and a respin is triggered with those wilds added to the reels to create epic wins.
This sort of thing makes every single spin enjoyable, and although the RTP is only a little above the line at 96.03%, the maximum potential win is massive at 51,500x!
There is a freespins round too, which is re-triggerable, and which includes all the base game features plus a guaranteed wild on every spin and 4 way symbols creating more combinations.
As well as being rich in features it's a hugely entertaining game too with the animations and sound effects, so is enjoyable to play on every level.
DragonBlox GigaBlox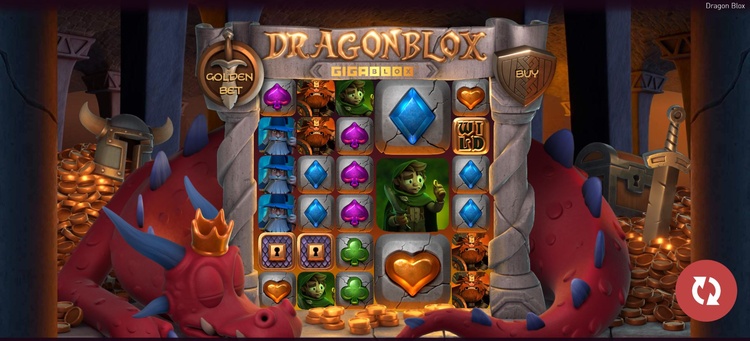 This is an example of what can be achieved when two companies work together.
Dragonblox is a Peter and Sons game, but uses Yggdrasil's Gigablox mechanic to enhance gameplay.
So you get the design and gameplay feel of Peter and Sons with something extra stirred into the mix.
Unlike most of their games, this is a 6×6 sized slot with 50 paylines, and it has more features than usual too.
The treasure hunting adventure theme fits in well with the GigaBlox mechanic, which sees 2×2 – 6×6 size game symbols land on the reels.
The two main features are the Monster Jackpot bonus game and the Monster Freespins bonus game.
The Monster Jackpot is a coin collection game that resets to 3 spins every time a new coin lands, and ends after 3 dead spins.
Adjacent coins merge into bigger ones, and the bigger the coins the bigger the multiplier on that win will be.
The Monster Freespins game is lots of fun and gives a lot of value as it can go on forever, with new spins being added to the tally whenever scatter symbols lands on the reels. You can also trigger the Monster Jackpot from within the Freespins game.
The RTP is bang on the line at 96% and the volatility is very high, but nevertheless there is the chance to win 5,000x your stake.
A less typical title from the developer which shows that they can handle games with more depth and dynamism as well as the simpler more laid back ones.