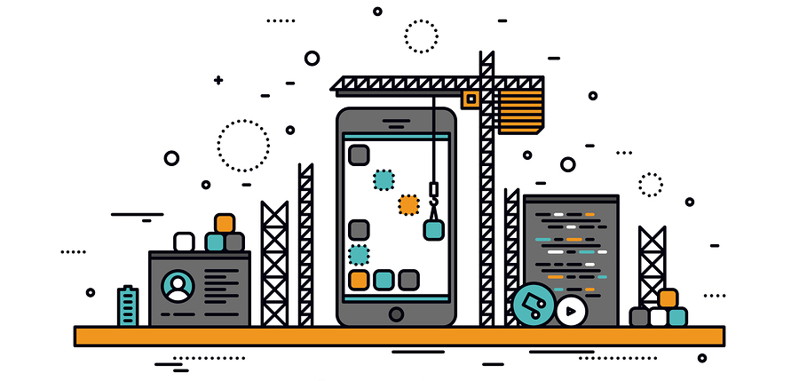 Curiosity might have killed the cat but it has been a driving force behind human ingenuity since the beginning of time. From concepts as basic as fire and the wheel up to the most elaborate technological inventions, humans have been led by the insatiable thirst to understand the mechanical concepts behind any idea.
Now we are not saying the innovation of new slot games comes any where close in importance to something like new medicines or renewable energy, but it is damn interesting none the less to consider the processes behind how games are made.
On this page we look at how new games are made right from the concept stage to marketing.  We also look at how we got here today, the evolution of slot games from mechanical to video to online.
Creating Casino Games: Timeline & History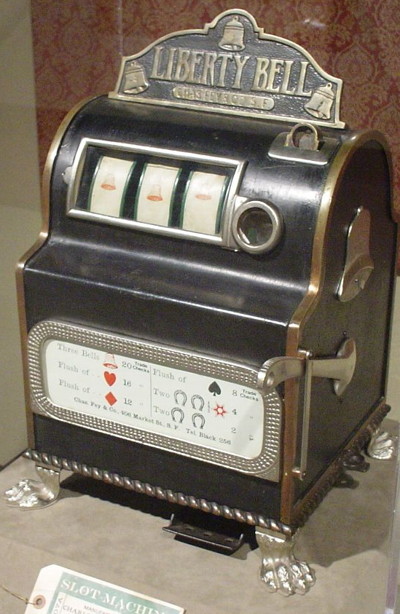 It is virtually impossible to pinpoint the exact time and place when it comes to determining the origins of gambling. Recorded as an occurrence in almost every society in history, gambling went hand-in-hand with human progress ever since ancient Greece.
And just as world civilisations went forward from the wheel to cars and from open fires to furnaces, casino games would also take different shape and form through time.
It all started with table games, for which of course you do not need much more than a marked table, perhaps a deck of cards, some dice or some casino chips to use instead of actual money.
The mechanical aspect behind the land-based versions of blackjack, baccarat, craps or poker has always been rather simple and straightforward.
Roulette is lightly more complicated as it requires a special mechanism for the wooden wheel that revolves around Blaise Pascal's idea of creating a perpetual motion machine.
Early table games were relatively easy to make and became a main stay of many gentlemen's clubs, pubs, bars and early gaming houses.  In general though the games were not accessible to most people and required individuals to invest time as well as money to play.
That was until slot games came along, that were quick to play, easy to understand and could be placed virtually anywhere…
Slot Machines – Casino Game Changers
The most elaborate casino games – from the mechanical point of view – have always been slot games.
Long before we laid our eyes on the video variants which today stand as undoubtedly the most popular casino games in the online world, we had slot machines. Also known as One-Armed Bandits, the classic slot machines consist of a lot of different parts assembled neatly together.
Pretty generic in their shape and form on the inside, slot machines come with reels – usually three to five – which are basically metal hoops with different symbols painted on them.  There was no random number generator controlling the output, as we see today, rather the chances of winning were dictated simply by the frequency of the symbols on the drums or reels.
The process of creating a slot machine has remained fairly straightforward ever since 1891 when Sittman and Pitt built the first-ever slot machine, which had 50 playing cards and 5 drums in it. To win you needed to a poker hand, pair of kings, royal flush, etc. The machine didn't payout directly but popular in bars in the city of New York winners would instead receive prizes such as free beer.  Two cards were removed from the machine to create the house edge.
It was Charles Augustus Fey who replaced the 5 drums with 3 reels and the cards with symbols, marking the important milestone in slot machine history somewhere between 1887 and 1895. His invention was called the Liberty Bell, due to the Bell symbol standing for the highest denomination.  This automated slot could for the first time pay out directly to the player. Fey's Liberty Bell was banned in 1902 as cash prizes could no longer be distributed and was soon replaced by the Operator Bell in 1907.
Other early machines started to invent new symbols.  The Bell Fruit Gum Company invented the first BAR symbols, marking another important landmark.  Many prizes were food or confectionery to get around US state anti-gambling laws of the time.
Electromechanical parts were first introduced in 1974 when Bally created their famous Money Honey. It was the first machine operated electrically. A player would pull the lever to run the reels and up to 500 coins would be paid automatically in a single spin. Money Honey was extremely popular and stands as the flag bearer for automated machines that would come further on.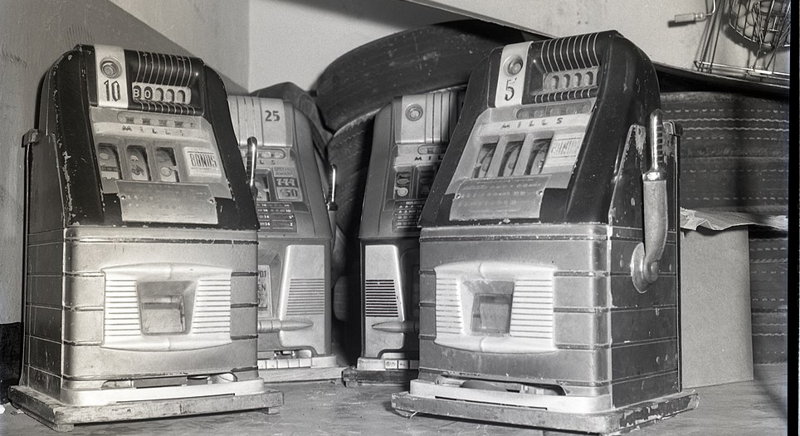 Even in spite of technology three-reel slots were becoming increasingly limited, the original machines had 10 symbols and this gave a maximum of 1000 possible outcomes.  This prevented manufacturers from offering jackpots as the most remote outcome could on be 1/1000 or 0.1%.  More symbols were added to increase complexity but even with 22 symbols the machines were limited to 10,648 possible combinations.
The rise of computer generated slots along with random number generators in 1984 allowed for more complexity as the number of symbols per reel became almost unlimited.  As processing power increased more complex 5-reel versions began to take over from classic 3-reel games leading to further possibilities that allows for the huge jackpot and progressive jackpot games we see today.
Heavy Machinery Takes over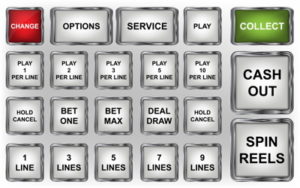 A company from Las Vegas called Fortune Coin manufactured the first video slot in 1976 – a predecessor to modern-day online slots widely popular today. Popularity, however, was not the word to use when talking about the very first of the video slot machines.
Fitted inside a full-size cabinet, the father of slots came with a 19 inch Sony Trinitron TV. The usual slot machine functions and control options were operated on a series of 'logic boards' connected to the whopping display. Such a contraption was a far cry from the ordinary mechanical slot machines and not everyone was a fan. General casino-loving public welcomed the new invention with a fair share of scepticism.
The revolutionary product was given a trial period at the Las Vegas Hilton Hotel after which it got the all-clear from the Nevada State Gaming Commission to hit the famous Las Vegas Strip. It did not take too long for all the hard-core gambling critics to quickly forget about the levers, mechanical reels and start embracing the future.
The appeal of the early slot machines was much more than flashing lights and sounds. The revolutionary part involved multi-coin bets and higher symbol denominations which – in return – resulted in heftier payouts. Security was the number one issue with the prototypes, but the 1976 machine did not get approval until security modifications were performed and greater measures installed to prevent cheating were introduced.
Bally was the king of gaming at the time with its footprint covering no less than 90% of the slot machine market in New Jersey, after the gambling was made legal in 1978. Safety and fairness remained biggest concerns, however, as Bally knowingly altered the mechanics – and thus unknowingly inventing volatility – by decreasing your chance of winning while increasing the size of the payouts.
Computer programmers were hired and tasked with making improvements to the game engine in order to make games more tempting and alluring with higher jackpots, while maintaining the profit margin. This was achieved by (another unintentional) invention of Random Number Generator (RNG) which went on to be originally patented in 1984 by Igne S Telnaes under the name of "Electronic gaming device utilising a random number generator for selecting the reel stop positions". RNG and game Volatility will both be explained further later on.
1980s and 1990s: The Microchip Chips In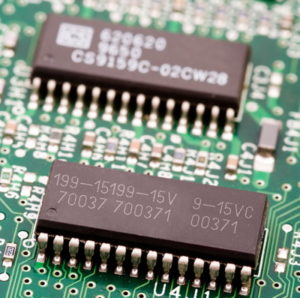 The eighties marked a period in which slot machines made a gigantic leap forward. As the gaming industry got bigger, machines were shrinking.
The introduction of microchips was an important milestone in technology as a whole as it allowed developers to store more data and specify more complex programmes by applying targeted marketing techniques into their products.
Computers were slowly being introduced as mainstream technology too, which saw a dramatic reduction in scepticism towards electronic slot games. The machines were getting more elaborate and safer to play at the same time. As computers got even more powerful, there was another milestone in slot machine evolution – electromechanical slot machines.
Still widely played at land-based casinos and arcades, slot machines from the period were bursting with bonus games, the increasing numbers of winning lines and – most importantly – linked progressive jackpots.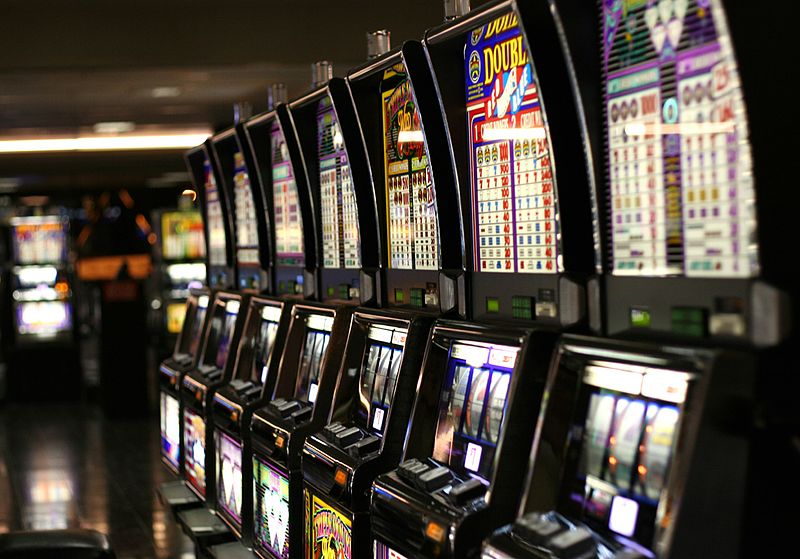 The slot machine landscape was being constantly reshaped through the introduction of cabinet innovations – such as two screens. Now the idea of having two screen does indeed sound weird and obsolete but it was the easiest way to switch between game frames – jumping from base game screen to the bonus mode. The very first two-screen video slot machine was introduced in Australia in 1994, which is also the year online slot games started taking shape.
Online Slot Revolution
The passing of the Free Trade and Processing Act by Antigua and Barbuda in the Caribbean in 1994 marked the official year online casinos were born. With companies gaining the right to operate online casinos legally, developers such as Microgaming saw their chance in the online world.
Standing behind the very first online casino – Internet Gaming Inc. (ICI) – with its first true online casino software, Microgaming is to this day this day considered as the online slot pioneer. Following in the footsteps of roulette and blackjack as the first-ever casino games to go online, slot games were added as well.
It was not too long before this particular form of gaming grabbed the torch and headed over racing against time, creativity and ingenuity – beating them all in the process. Initially, online slot games were very much alike the traditional slot machines. In comparison to the early days of the casino industry, the online revolution basically seems like it happened overnight. Constant progress forced both developers and operators to keep pace with innovations and advancements which took online slot games as  land-based machines and cabinets, turned them into online mainstream products and ultimately transformed them into mobile gaming flag bearers.
Online casino gaming and gambling has become one of the fastest growing industries in the world. The unstoppable technological progress has brought plenty of changes to lifestyle and living dynamics with people now spending more of their leisure time playing online than going to brick-and-mortar establishments.
The aspect of convenience has been the major driving force in helping online casino games reach widespread popularity and affect the global online gambling market greatly. Market size in 2017 was registered to be worth $45.8 billion whereas Statista reports that the global online gaming market is estimated to reach $94.4 billion by 2024.
Contributing greatly to such a gigantic growth to the market worth are online casino games – and video slots in particular. Statista claims that 23% of all gambling online came through casino games whereas slot games are believed to be contributing to around 30% of the overall casino revenue.
Such staggering numbers make it quite clear why slot game developers continue to invest in creating slot games which today stand as the unprecedented leader in the online casino segment. Compared to other casino games such as video poker, online roulette, blackjack or baccarat, slot games have gone through the biggest transformation over the past couple of years.
The introduction of live dealer casino has pushed table games back on par with slot games but the impending breach of 3D and/or virtual reality (VR) is sure to further cement slot games at the very top of the online gambling pedestal.
With their global popularity soaring so is the public interest in how these games are made. An unsuspecting gaming enthusiast might think of a slot game as a basic computerised concept but the truth is online games – and especially slots – entail an elaborate development process.
The Process behind Making a Slot Game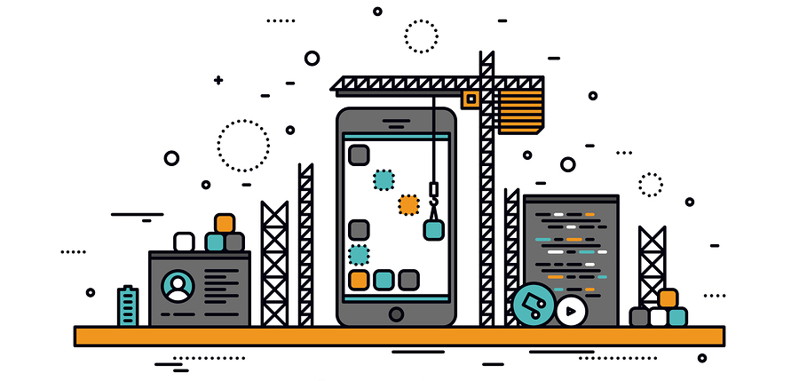 It's called process for a reason as creating an online slot game takes time and a predetermined set of steps as a product starts its journey in the creative kitchen and moves through the workshop towards the delivery room.
The individual stages of the slot game development are as follows:
Target Research
Conceptualisation
Development
Testing
Promotion
Game Launch
All six stages of online slot development come with different subcategories which come into place depending on the set target, game type, the variance system and the modality.
All of the subsections are explained in detail below.
Target Research
Before an online slot journey begins, developers would normally first take a look at where they want to go and what they want to achieve. Brainstorming the game type, thematic concepts and game mechanisms in relation to its target audience is the very first step of online slot production.
It takes a large group of people – from different departments within a game developer's hierarchy – coming together and pitching ideas, writing them down and putting the puzzle together in order to come up with a production plan.
The basic concepts, such as the game type – video slot, fruit slot, classic slot, them – Vegas-styled slot or branded slot, will then determine the entire timeline of the actual game production.
There is a long road from an idea to a premium slot product, which usually takes approximately a full year. Target research requires all hands on deck – from game designers, programmers, server developers but also marketing team and product management.
 Conceptualisation
The creative idea is the key behind any online slot. Conceptualisation is a process all development companies go through. It is the very essence of the process itself that differs based on the company performing it. The biggest names in the game development industry will have all resources necessary to give their creative team full freedom in expressing their ideas.
Smaller production studios will usually have limited staff and resources, which will affect their creative liberty. Concepts and themes will be decided upon according to a developer's ability, to put it simply. Names such as NetEnt, Microgaming, Yggdrasil Gaming or Quickspin which are the software development companies standing at the very top of the pedestal all boast an extensive portfolio of games which encompasses various themes and game types.
The aforementioned brands are considered game-changers and are carrying the banner for others to follow with their conceptual ideas that have reshaped the online slot industry. By teaming up with reputable brands across the entertainment sector – such as music, movies, TV shows etc. – these iGaming behemoths were responsible for bringing the likes of Game of Thrones, Marvel's Superheroes, Jurassic Park or Guns N Roses into the world of reels and paylines.
Branded slot games require a different type of planning in terms of the steps involved.  Game development companies need to sort out the licensing deals and brand approval first, long before the very idea of designing such a game is brought to the table.
However, even before they head into the legal aspect of acquiring rights to represent a certain game, it's back to the drawing board to perform a target analysis and determine which particular brand would be well translated into a slot game.
Branded slot games are much more involved than simply putting a popular theme on the cover and sticking the name on it. Developers need to find a brand that will be able to convert this popularity into player acquisition and ultimately retention and revenue for the casino operators.
It is all well worth a hustle as branded games are usually the best way for developers to flex their muscle and assert their dominance in the field.
Development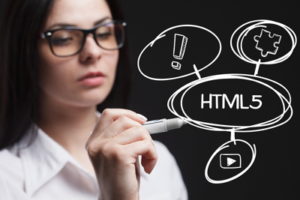 The next step in the prenatal stage of a slot game is based on mathematics. Conceptual elements will be stripped down and analysed layer by layer so that the nuts and bolts of a game could be laid bare from the mechanical point of view.
Starting from translating the creative ideas into visualisations and their transition onto the reel engine, developers need to assemble  many different pieces together. Establishing the user-interface of the game layout entails harnessing the workforce behind different departments, which will need to work in parallel. Graphics also need to be synced with audio, which is where life gets breathed into the games.
Once the front-end of a product is polished, system developers will start putting the puzzle together using, usually, HTML5 programming language which is today used as the industry standard.  HTML5 comes with many advantages, main of which is that it allows for games to work seamlessly on multiple platforms. Games would usually be written and programmed double in the past, to make them functional at both desktop and mobile, but the process has been automated.
Ideas successfully put into action will hopefully, down the line, result in a highly popular product which opens up different possibilities. Industry giants will get an option to cross-sell their online slot brands across the table game verticals by simply use the existing game skin, copy the user interface and build upon it in the engine room in order to work out the synergy magic.
Development, as a mere sequence in a process of creating slot games, is a wholesome category and a complete system of its own. It involves stages of prototyping, designing and elaborate development and before a game is allowed into the testing lobby.
Testing
A development department will have done internal testing to ensure backend elements all fall into place but the verification process extends throughout the development process.
Independent reviews will be followed by tests from relevant institutions such as eCOGRA. Certification specialists with global recognition will not only make sure the games are of sufficient technical quality but will go deeper.
eCOGRA compliance policy includes making sure that the protection of vulnerable customers is achieved, hand in hand with preventing underage gaming. Responsible and fair are the two words eCOGRA focuses on when performing Random Number Generator (RNG) and Return to Player (RTP) evaluations.
Random Number Generator (RNG)
Having replaced the limited concept of mechanical randomisation, the aforementioned RNG is a fully digitalised system which ensures all casino games – and not only slots – are as random as they can be. RNG is a computer chip with a sole purpose of generating random numbers in a matter of seconds. It repeats the process to make sure the gameplay is not rigged.
Well-respected developers tend to make sure the RNG is fully implemented during the development process, while it is checked and assessed throughout the early stage development period of a slot game. Compliance authorities and regulation bodies will then perform a one last check to tick the box and give their seal of approval.
Return to Player (RTP) in Relation to Slot Volatility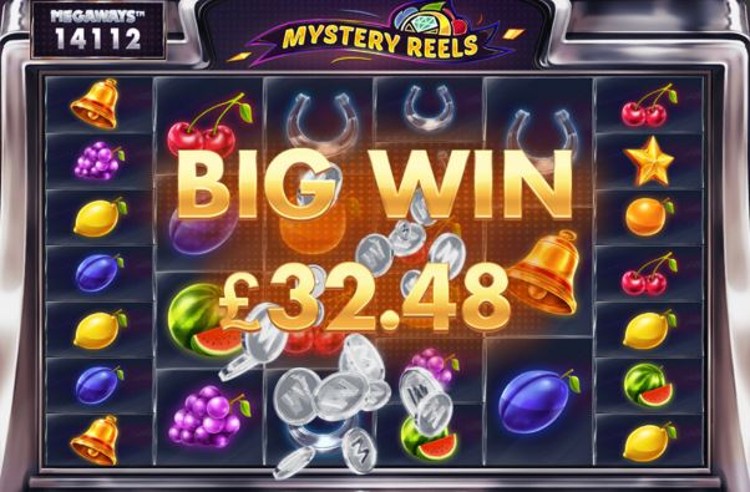 Slot game variance and volatility is also a key factor behind any product, it is determined way back in the development process, if not at the very beginning.
Variance will often be closely related to the theme of the game and the basic concept behind it. This is why understanding the three main types of Variance/Volatility is crucial.
Low Volatility Slot Games – result in frequent wins which are usually low in value. These game are aimed at a wide audience and will allow players to enjoy the thrill from the elementary fun point of view.
Medium Volatility Slot Games – most common kind of slots, usually offer a colourful palette of features and bonus rounds which can results in varied types of jackpots. Luck will be a factor in these games as they can easily reward you bigger payouts but on the same token can result in your bankroll draining faster.
High Volatility Slot Games – this type of game offers the most lucrative payouts and biggest jackpots, which obviously means players need to sweat for it. These often include life-changing progressive jackpots and gameplay enhancements that increase your potential win drastically. However, they also cost the most and can result in higher loses.
The three types of slot variance are used to determine the type of game as they cater to three different categories of players. That said, variance check and assessment proves that the very stages of the development process are all intertwined and are not mutually exclusive.
Developers need to take both RNG and RTP into account when brainstorming the ideas and concepts, simply because these are key factors to consider while deciding on who you are trying to attract with your game.
Promotion

Promoting the final product is a segmented process itself and requires a couple of different stages before the actual slot game arrives at a designated casino. Providers and operators will work hand in hand for the launch which is usually announced many months ahead.
Game studios – especially the most respectable brands – will team up with PR and media houses to come up with an elaborate promotion plan. This would, in simple steps, include announcing the game on the developer's website through a press release. Affiliate news outlets will pick on the scent and spread the word around to create the buzz.
The best ways to send a message across, however, are the gaming industry events such as the reputable ICE London. This is where gaming giants would have their booths custom decorated based on the theme of the game, while the promoters will try to engage the visitors into learning more of the product and get them to try it as well.
A number of game reviews on specialised websites will follow – ideally with a freeplay demo version of the game (if allowed legally) – while developers and operators prepare a promo pack for the real-money users. This usually entails special promo deals where huge games would arrive with fanfare of free spins, cash incentives, raffles etc. in order to bump up the game and give it a kick start.
Then and Now – Slotting the Gaps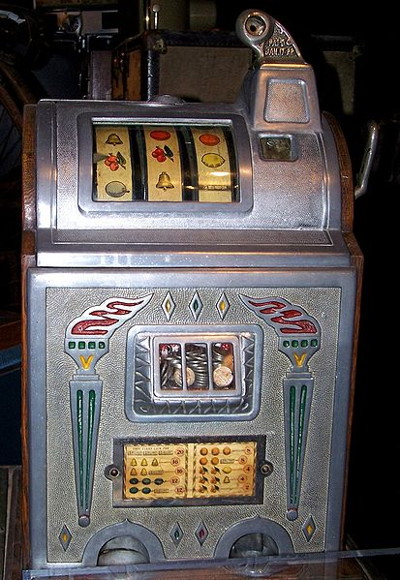 From the developmental point of view, the production of slot machines and consequently online games has undergone a large change over the last century or so.
Making a slot game today is an elaborate process that involves a number of stages that we went through above. The multitude of technological options, assets and resources might make it look an easier process compared to half a century ago but is it really the case?
The possibilities today might be endless but so is demand for novel games. Technical limitations from times of old allowed for just a slim range of possibilities – in terms of design, shape and playing options in a game. To put it simply, the product used to dictate the demand, which is contrary to the situation we have today.
Furthermore, the opulence of choice nowadays increases competitiveness and makes it extremely harder for developers to make the cut, progressively increasing the innovation curse for online games.  That is to say nothing of the monetary motivation.
It's A Big Man's World
"It's a jungle out there" would also be an adequate platitude in the sense of describing the game development word today. The most respectable slot producers are high-end companies which employ hundreds of people and boast resources that allow them to dictate the industry's tempo. So what can a little guy hope to achieve?
As competitive as it can be, the online gaming industry is also supportive. Big companies do not see young guns as a threat but rather a possibility. Tapping into new creativity by offering resources and backing young developers ingenuity is a common practice in the industry.
Once again it is the likes of Microgaming that has enlisted a line of independent exclusive partners in order to extend their portfolio and add diversity to their offering, while at the same time offering new names to burst forward and earn their place under the sun.
Yggdrasil Gaming is another positive example of camaraderie. The award-winning developer has been hitting the strides with gigantic leaps, remoulding the industry throughout. Once a small gaming studio itself and now one of the biggest names in the industry, Yggdrasil Gaming, recognises the potential and decided to harness the power of a small man.
The launch of Yggdrasil Game Server (YGS) Masters as an invite-only semi-open platform allowed the world's upcoming independent studios to pitch ideas and get all the help they need to realise them. In addition to helping the underdogs fight their way by presenting them with powerful engines, Yggdrasil is also doing its fair share in promoting the slots – which takes us a step back in this article to this particular segment in the slot development chain – illustrating the fluent form online gaming has adopted.
Yggdrasil boasts a wide range of in-game promotional tools – called BOOST – allowing studios to customise them and appeal to the audience by allowing them to go through tournaments, cash races and missions, while also enabling an option to share their achievements to their contacts on social media. This way, once an obscure independent studio is single-handedly reshaping the industry and possibly announcing the new dawn in the life of a slot game.
Land-Based vs Online Slot Games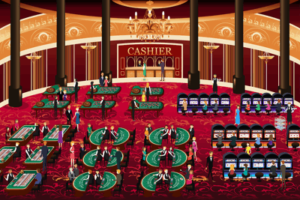 The online segment of gaming is racing forward at a pace the land-based sector can no longer compete with. It is a losing battle that brick-and-mortar casinos have been unable to cope with for a long while now.
The very  process of casino game creation in the past meant you had to visit a casino, bar or arcade to play them. Virtual games however, without the mechanical production part – where you actually have to go through the process of physical creation of a slot machine cabinet – have changed everything.  In the most part you can now play exactly the same games on your phone that you can play on a cabinet in a casino.
Games are churned out online now with 1000's of titles available through some operators websites.  This epic choice combined with a massive outreach has facilitated and enhanced the outflow of these products, not just to players that would previously have visited casinos but also to a whole new demographic of people who in the past just would not have played these games in the past.  This has ultimately has pushed land-based operators aside and made them almost obsolete.
Market competition between the two main sectors became reached a peak in 2006. Having realised the potential of the digital competition, land-based establishments felt their very existence was threatened. The United States of America passed the Unlawful Internet Gambling Enforcement Act (UIGEA) in 2006 which banned wire money transactions to and from the accounts of online operators and inflicted a hit to the online form of gambling in the States.
The rest of the world, however, found an alternative way towards peace and coexistence. It is also fair to say the very next stage of the casino evolution played a crucial part. Further technical advancements pushed the online gaming scene from into the Live segment and Live Dealer online casinos and games allowed actual casinos to get back on the map.
Hybrid forms of gambling where high-quality streams are transmitting the gaming sessions from brick-and-mortar casino lobbies straight into the comfort of your living room on the other side of the planet has most likely been a concept father of the casino industry could dream about.
Land based casinos will never be dead as people still want to play games there for the atmosphere.  There is also the social interaction, the ability to have a drink, free entertainment and other things that online games cannot minim or replace.  Casinos are however now more of leisure pursuit than the land of the avid slots player.
Set it Free
"Games are like children" would be a comparison easily applied to slot and casino games and a fitting way to conclude this article.
Developers put in hours, days, weeks and months to create a top product. Ticking all the boxes of the development process and making sure you went through all steps meticulously offers little to no guarantee that your game will actually become a smash hit.
The only thing that's left for game studios to do is set their product free and let it find their own path.