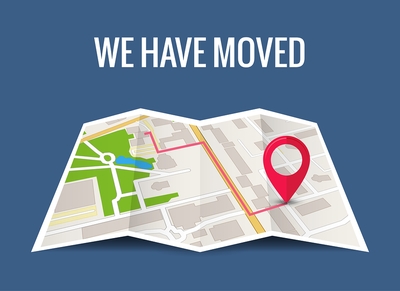 If you have been playing online casino for a while then you might have noticed that a surprising number of brands, or the companies that own those brands, are based in places like Malta and Gibraltar.
Given that these places are all quite small, it doesn't immediately make sense as to why this might be, but dig a little deeper and you will there is a very good reason.
Gambling companies are all about making money, if there is a trick that can be learned then you can be certain that they will have learned it first, and this is no different. There is one man who started it all though; BetVictor's long time CEO, Victor Chandler.
UK Gambling Tax
Gambling hasn't always been tax free for the punter. After high street bookies became legal in 1961, they were charged a 6.75% levy which they of course passed on to the person placing the bet, except the number jumped a little bit to become a 9% betting tax. The bettor could choose whether to pay this tax on their stake or their winnings (most understandably chose the stake) and so it went for many years.
Then in 2001 the government reviewed the situation after deciding the old gambling act needed reform, and this resulted in a 15% Point of Supply tax on all bookmaker profits, eradicating the tax for the punter. The bookies all worked this new tax into their prices of course, but on the surface at least the punter was getting a better deal. The idea from the government's point of view was to reduce the appeal of offshore online betting companies – as online gambling was now starting to take off – and keep that money in the UK.
However, the byproduct was that the UK based bookies now had a larger tax bill to pay, so what did they do? They moved offshore. This is where Victor Chandler comes in because he was actually the first of the big brands to make this move, and he inspired most of the others to do the same. They chose places like Malta, Gibraltar, Jersey, and the Isle of Man which all had much lower taxes.
The next move in this game of tax cat and mouse came in 2014 when the government changed the law once again and introduced the Point of Consumption tax. This now meant that wherever the company was based, they would have to pay tax on any money taken from the UK. The rate remained at 15%, but gambling companies got other benefits from their new homes such as VAT relief on marketing, so they stayed put.
And that is why so many UK facing gambling companies and online casinos are based offshore.
Who is Based Where?
Purely for interest, you might like to see who decided to set up shop where; so here are a few of the most popular locations for gambling companies and some of the better known brands that call these places home.
| Malta | Gibraltar | Isle of Man |
| --- | --- | --- |
| 10Bet | 32Red | 138 |
| Bet365 | 888 | Novibet |
| bet-at-home | BetDaq | Poker Stars |
| Betfair | BetFred | |
| Bethard | BetVictor | |
| Betsafe | Coral | |
| energybet | Ladbrokes | |
| LeoVegas | MansionBet | |
| Mr Green | UniBet | |
| Mr Play | William Hill | |
| NetBet | | |
| Paddy Power | | |
| RaceBets | | |
| STS | | |
| VBet | | |
Malta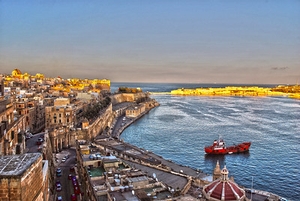 Malta is clearly the most popular destination, among casino companies especially, and this is because it is the iGaming capital of the world.
Many of the top game development studios and the like are based here too, so it is a real hub for the industry. That means networking is easy there, and opportunities are many.
It is also something of a tax haven, where foreign corporations can pay as little as 5% tax so it is obviously an attractive option. There are other tax loopholes and benefits too complicated to go into, but put simply Malta is an economical place to work from.
The fact that it has beautiful beaches, fantastic nightlife, and is always bright and sunny probably doesn't hurt either.
Gibraltar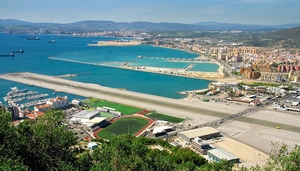 Gibraltar is a strong contender for the throne too, although it is arguably a less appealing place to live and work. It still enjoys good weather but what with the huge military presence and limited land area it's not quite the idyllic setting that Malta is.
Still, a good 12%-15% of its' workforce are employed in the online gambling industry in one form or another so it can't be all that bad.
One again, it is most beneficial for the very low and sometimes nonexistent taxes charged to businesses based there. Specifically, online gaming is taxed at 1% up to a maximum of £450k, which is hard to ignore if you are an online casino.
Isle of Man
eGaming makes up more than 20% of the Isle of Man's economy, and although fewer casinos are based here many of the top software providers are. The island can count Microgaming and Playtech among them, two of the biggest names in the industry.
Being in the middle of the Irish Sea it's not exactly a dream location for sun bathing, but the fact that it offers an umbrella licence covering all types of gambling is a big benefit for gambling companies. What's more, there is a maximum of 1.5%  duty to be paid on gaming yields, and that drops to 0.1% for any company earning more than £40 million.
They are one of the oldest jurisdictions and were also one of the biggest advocates of Bitcoin as a payment method.