The Australian software developer Aristocrat this morning confirmed an acquisition deal worth between $2.1 billion and $2.7 billion dollars for industry giant Playtech.
Playtech's share price jumped 57% on the news this morning, and the Isle of Man based company become the latest in a string over takeovers of London listed businesses.
For anyone who doesn't know Playtech – and where have you been if that's you – they are a gambling software development company that have been in the business since 1999.
They create games for all devices, are well known for their range of jackpots and branded games, and are arguably best known for their Age of the Gods series.
The Takeover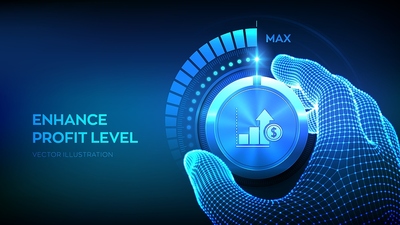 Aristocrat's interest in Playtech actually started back in April, and this is their fourth offer.
It is, however, the first to be made public, and will see Aristocrat launched into the sports betting marketplace, with forecasts stating low mid digit returns within the first year before cost saving synergies have been factored in.
So the partnership is clearly expected to hit the ground running then!
For Playtech, the opportunity to enhance distribution, strengthen technological capabilities and increase their customer base makes the deal a win win.
Mor Weizer of Playtech commented:
"The combination of our two companies builds one of the largest B2B gaming platforms in the world, with the people, infrastructure and expertise to provide our customers with a truly best-in-class offer across all areas of gaming and sports betting."
The deal is expected to complete during Q2 of 2022.
Who are Aristocrat Gaming?
As an older company, you may already have guessed that Aristocrat began by creating physical slot machines for casinos and the like, proving themselves trailblazers when it came to improving the internal function of slot machines.
More exciting for the players using them, was their invention of the first ever poker machine – complete with fully lit reels and scorecard.
They dominated the market in their native Australia before moving into Europe and beyond, although they didn't expand into digital products until 2013, which is very late in the day.
They did this via the acquisition of a company called Product Madness, and have been happily snapping up top performing companies ever since.