The worlds of online slotting and online gaming (as in video gaming) aren't often mentioned in the same sentence. On a practical level they are both the same thing, online games, but they tend to attract different crowds.
That might all be about to change, however, thanks to this brand new… slot…(is it a slot?) from Evoplay.
It's difficult to know what word to use to describe the game as there are no reels or rows, but there is a spin button and a paytable. Confusing, isn't it?
A New Genre of iGame
So if there aren't any reels to spin then how does the game work?
It's pretty nifty actually, and does a good job of blending the best of both slots and RPG's (Role Playing Games) into one.
Each 'spin' sends your hero charging forwards towards an unknown enemy. Each enemy ranges as to how difficult it is to defeat, and this equates to how much each enemy is worth. The enemies are symbols in effect, and although the hero always defeats them they don't always drop loot, and loot is where your payouts come from.
Your regular enemies are:
Imp
Inferno
Skeleton
Acolyte
Succubus
Scary Spider
Gargoyle
Evil (only available during Free Spins)
An enemy that drops loot is akin to the right symbols landing on a winning payline, but there's more, because each enemy can drop five different kinds of loot, from common loot to epic loot, and the rarer the loot the bigger your payout. This is a bit like the difference between landing 3 symbols on a winning payline and landing 5.
Everything works in the same way as a regular slot when you break it down, but it is packaged and presented completely differently.
Features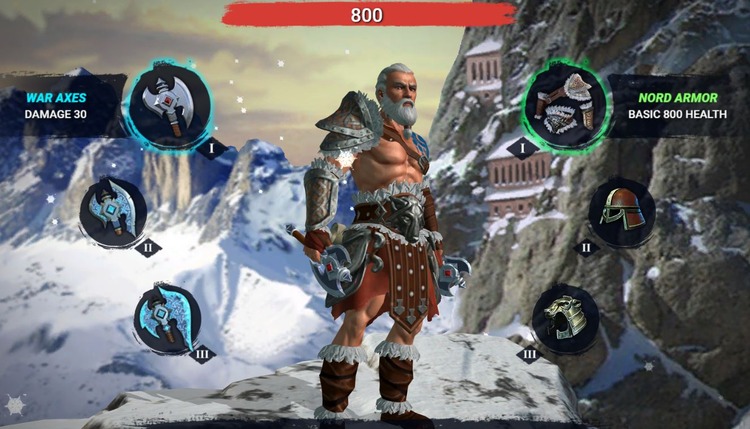 In the base game there are a couple of random events that can pop up which basically consist of multiple monsters appearing, being fought and defeated, and dropping more loot than usual.
However, the Dungeon feature – which is the equivalent of a free spins round – is what you will really want to trigger. Go through the portal and there are different rooms with different monsters in them for you to defeat. You then win chests that have upgrades for your armour and weapons in them, increasing your chances of defeating the big boss at the end of the round. This is all classic RPG behaviour.
This round is the only time when your hero can be defeated, and if he is then the round ends. If you get to the big boss at the end of the round, however, you stand the chance of winning a 5000x multiplier. Which is nice.
Does it Work?
It is certainly a different experience to playing a regular slot and take a bit of getting used to, but EvoPlay have certainly achieved what they set out to with aplomb.
Anyone who is familiar with RPG's will recognise a lot of the extra touches here, and from a slotting point of view there is the potential for substantial wins, but how you get to them might be a little overwhelming for some slots players.
The visual side of things is extremely impressive and the soundtrack is brilliant, it's very easy to be drawn into the world of the game, although from one spin to the next it can get a bit repetitive. Then again, you can speed things up by double clicking the spin button and making your hero leap ahead, which is fun.
All in all, this is a very welcome piece of innovation and feels totally fresh and unique. It's great to see a studio really using their imaginations rather than re-releasing old games with new skins, and this new genre is something that I am sure we will start seeing more of now that Dungeon: Immortal Evil has kicked things off.