For years and years online casinos have been focussing on sign up offers and customer retention bonuses in order to attract and keep players custom.
However, a recent survey of over 6,000 players across the UK, Germany, France, Italy and the Nordics suggests this might be an outdated approach.
It turns out that what players really want is a fast, secure, and reliable payments and withdrawals service, with an emphasis on the withdrawals. In fact, 8 in 10 respondents agreed that fast payments was important when choosing where to play.
We all like to see money landing in our accounts right, so it makes sense. Not only that, but withdrawals are the most complained about aspect of online gaming on bulletin boards and review sites.
What Online Casino Players Want
The report, which was run in partnership with YouGov, showed that 55% of players would go out of their way to switch to a casino which offered instant withdrawals.
24% of them even said they would be willing to deposit more if they could more easily withdraw it when they wanted to.
Fast withdrawals encourage trust between the player and the casino, which creates real brand loyalty and makes recommendations much more likely. Surprisingly, offers and bonuses didn't rank highly in the responses from players in any country.
When it came to the payment methods themselves, bank transfers were most popular in the UK, Germany and the Nordics, while card payments are the first choice in Spain, Italy and France.
Interestingly, choice of methods didn't factor highly at all, only that the player's first choice of payment method was available.
The other major indication was that the onboarding process (or sign up to normal people like you and me) needs to be as fast as possible.
65% of those who responded said they would abandon a sign up process that took longer than 5 minutes, and 58% said they would call it quits if redirected away from the website to make their first payment.
Responsible Gambling Tools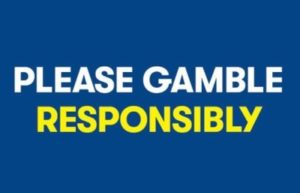 Another interesting finding, was that the majority of players surveyed want to gamble responsibly and would favour casinos that help them do that.
On average, across all nations, 65% of players said they would favour a brand that promotes responsible gambling. This includes the use of responsible gambling tools like encouraging customers to set deposit limits etc.
This ties in with payments because bank transfers and card payments make tracking a player's spending habits easier, and will therefore be more likely to flag up anyone showing problematic behaviour.