After a lot of debate with players and with those working in the industry, the UKGC has settled on a new set of rules that will apply to all online slot games from October 31st.
Speed of play was a major focus as was increased clarity when it comes to winnings, losses and duration of play.
On top of this, withdrawal reversals will no longer be allowed across the board regardless of what sort of gambling activity you partake in, so once the withdraw button is hit that money is definitely landing in your bank account.
This is a welcome addition for many campaigners, and although it will no doubt affect online casino operator's bottom lines, the industry response has so far been muted.
Online Slot Games to Be Made Safer
The package of changes have been implemented to make online games safer by design,  say the UKGC.
Sports minister Nigel Huddleston said;
"I welcome the Gambling Commission's tough measures as we continue our comprehensive review of gambling laws to make sure they're fit for the digital age."
Slots make up approximately 70% of all games offered online, and have been shown in studies to be responsible for the biggest average losses per player of any online gambling product.
Many aspects of how online slots currently work have been banned, including:
Features that speed up play or give the illusion of control over the outcome
Slot spin speeds faster than 2.5 seconds
Autoplay – which can lead to players losing track of their play, and;
Sounds or imagery which give the illusion of a win when the return is in fact equal to, or below, a stake
It will also be required for operators to clearly show players' total losses or wins and time played during any slot session.
The Ban on Withdrawal Reversals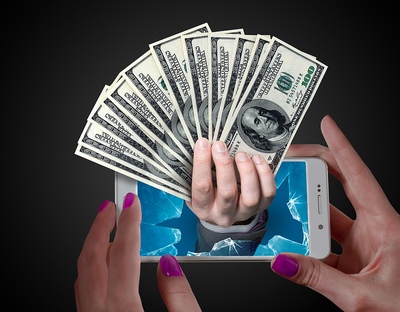 This will be a very welcome rule for campaigners and players with poor self control alike. There is evidence suggesting the feature is dangerous because it encourages further gambling.
This writer is certainly pleased about the ban and thinks it should have been implemented a long time ago.
Slots are fun and very easy to access. It's all to easy to whip through a tenner during a 15 minute break if you have nothing better to do.
If you are playing at a casino with slower withdrawal time frames that pending withdrawal can be tempting when you have a bit of time to kill, and of course it rarely turns into more money.
This new industry wide rule change will put paid to that eventuality, making it easier for players to stick to their guns and remain in full control of their gambling.
How Will the Rules Changes Affect Players?
It's true that slots may start to feel a little different to begin with, but developers are very good at finding new ways to up the ante so I would guess that this is a hurdle they will jump with ease.
Those who like to hit the fast forward button and rack up as many spins as possible might find the slower pace of play frustrating, but it shouldn't take much getting used to.
Ultimately, with the reverse withdrawal ban taken into account, players should also see more of their money circling back to them too.
Yes the industry will suffer slightly with profits, but with an estimated £2.2 billion spent on slots in 2019 it's unlikely that they will be going cap in hand any time soon.
There has been talk of reducing maximum stakes on games too, which would have a much deeper impact, but this has not come to anything so far.