We all have that period after Christmas where we are either still off work, or just back at work but not really working that hard, and a bit worn out from all the festivities.
This tends to coincide with all the good tele stopping as well, so after a feast of food and a feast of televisual excitement, we are left with extra weight around the middle, and rubbish or repeats on TV.
Well, this slightly dull limbo period turned out to be the making of Michael Clark, from Newcastle, because he lost interest in the TV one night and opened the Betfred app on his phone instead, and started playing King Kong Cashpots.
You can probably guess what happened next, but i'll tell you anyway.
Hitting the Jackpot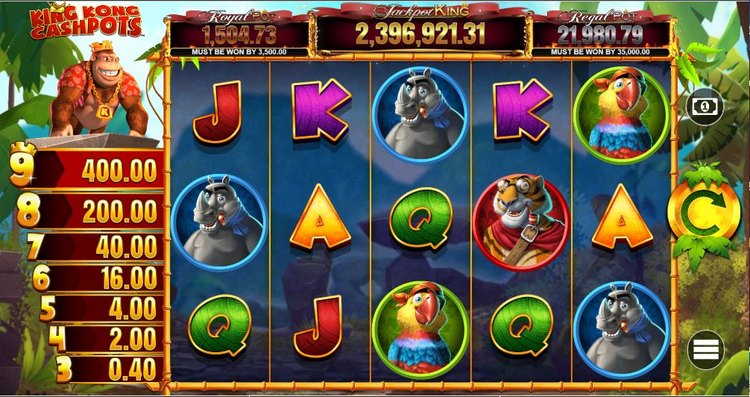 Michael had been playing the game on his phone for about 20-30 minutes, and had been doing quite well, until he finally hit the jackpot on a £1.40 spin.
Of course, this was a Jackpot King game, so simply hitting the jackpot doesn't actually mean you win the big money, but he knew he was in for something decent. Perhaps a few hundred pounds.
Sat next to him was his long term partner, and mother to his children, Sherelle Tooley, who he turned to and gave the good news.
However, he then looked back to his phone and realised he had won something big, seeing the '5' and a few numbers afterwards, and was delighted to realise he had won £5,000.
Once again he told his partner and they began to get excited. This was big money.
When he went to show her the screen though, he realised that there were way too many numbers after that '5' for it to be only £5,000.
When interviewed, Michael said:
"We thought it must have been a mistake at first, and then we started hugging each other when we realised it was real. I just couldn't stop crying, and there was no way I was going to go to sleep that night having won such an enormous amount of money."
Amazingly, this all happened just before New Year too, so the family were able to have a genuine new start for 2023… and then some.
Here they are being interviewed by Betfred:
Fred Done Sends Good Wishes
Not only were the couple £5.4 million better off, but they got a few bottles of free champagne thrown into the bargain, as well as a chat with a legend of the gambling world, Fred Done himself.
This was the biggest jackpot ever won in Betfred's long history, so the company's founder and owner rang Michael to congratulate him, and ask what he planned to do with the money.
They talked about the idea of going into property management, something Fred Done knows a lot about, himself owning many properties around the country.
They clearly got on too, since Done said of the win:
"This proves nice guys can win. Michael is the most worthy of winners. It is brilliant news for this smashing couple."
They certainly do sound like a 'smashing couple' too.
They met while Michael was working at KFC and Sherelle was a regular customer. When he was moved to another branch, she asked where he had gone, tracked him down, and they began to date.
They set up a home together, had kids, and Sherelle is a carer for her Grandmother while Michael works a minimum wage job in a mental health unit. Correction, 'worked', as he has now left the position for obvious reasons, not that he didn't like the job though:
"I absolutely loved my job helping people in the mental health unit where there are people of all ages, but the boss understood when I explained I would have to leave for a bit with all this going on."
Still, I doubt he will be going back.
Spending Their Winnings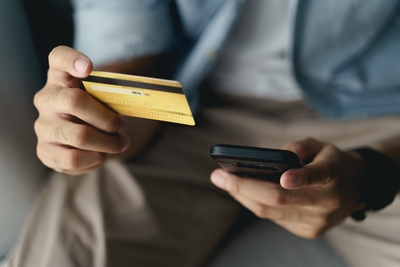 They have already drawn up a list of things to buy, starting with a new stair lift for Sherelle's Grandmother, a family holiday to Jamaica, and a 6 bedroom house in the country.
Arguably most importantly though, they can now afford to get married having been engaged for 7 years, and they are hoping to do so at their beloved St James Park, home of Newcastle United, where they will also buy season tickets.
Oh, and driving lessons for Michael who aspires to own a Tesla. His friends are all calling him 'Micky Millions' now so he can definitely afford one.
It's not all spend spend spend though, Michael does seem to have his head screwed on.
When talking about the money, he said:
"I'm absolutely determined that we don't waste the money, so that not just us but the next generations of our family can also flourish."

"It's a case of trying to come to terms with the fact that I've won so much money. We are determined to stay grounded and not go too crazy… although we're also determined to enjoy life to the fullest."

"We're just two very lucky people who were brought up on a council estate and went to comprehensive school, but have always tried to be kind to others… and now we are rich beyond our dreams."
One of the first things they did with their new riches was to pay for a homeless person to spend the night in a hotel, so that claim about being kind to others certainly holds true.
A smashing couple indeed, good luck to them.