Popular Sydney based game developer, Lightning Box Games, is the latest small studio to be snapped up by one of the big guns in the industry, having been acquired by SG Digital.
Lightning Box are already well known, especially in the US but also with players here in the UK, and this new arrangement will make it easier for their games to reach new audiences.
You might know some of their more popular titles like Chicken Fox, Silver Lion, and Astro Cat (or Astro Dog for that matter), but since the company have been creating games since 2004 you could have played any number of their titles.
The financial details of the deal have been kept under wraps, but there is a lot more to know about the acquisition than that.
The SG OpenGaming Platform
Some might say this acquisition was only a matter of time, since Lightning Box have been working with SG for years, finding much success with their OpenGaming platform.
This is an end to end digital ecosystem for online casino operators, giving them easy access to thousands of games, tech and features, and Lightning Box is a part of that.
This existing relationship will help keep the transition as smooth as possible, and means both companies already know what to expect from each other.
For Scientific Games the move bolsters their in house game creation capabilities, while Lightning Box will benefit from all of the resources SG have to offer such as data analytics and commercial support.
Peter Causley, co-founder of Lightning Box was clearly excited when he said:
"Wow, what an amazing opportunity and recognition of our team's efforts. Joining the Scientific Games team and working even more closely with them comes at the perfect time to drive forward our ambitious product innovation plans. Having been an OpenGaming partner since it's early days, we knew that Scientific Games had the capabilities to propel our games to new heights. We're now in a better position than ever to bring our robust pipeline of high-quality slots more effortlessly to our global online casino partners."
It is thought that the studio will be allowed to pretty much carry on as normal without much interference from SG, but with all of the up side that a mutually beneficial arrangement like this brings.
Big Changes at Scientific Games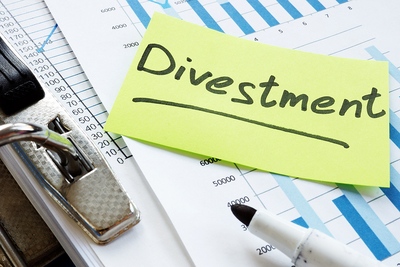 This acquisition comes swiftly after the announcement that SG will be divesting their lottery and sports betting business arms in order to invigorate the balance sheet and focus solely on gaming.
Keith O'Laughlin, the company's former senior vice-president for Sportsbook resigned shortly after the announcement was made, suggesting that perhaps not everyone at SG thinks the overhaul is a good idea.
Nevertheless, it is going ahead, and Lightning Box will be a key element in their restructuring.
Dylan Slaney, the senior vice-president of gaming for digital at SG said:
"Our strategy is a simple one:  talented, passionate people make great games and the addition of the Lightning Box team is another example of this and how we will continue to be the igaming industry leader."
Lightning Box's experience in land based gaming might also be a factor, because SG's own land based business is still bigger than its digital side, which is something they are trying to change. A company like Lightning Box which straddles the two could be very useful here.
Scientific Games' land based business has seen a drop in revenue, so quick action to build up the digital side is their answer.