I think this is my new favourite game of all time. I want to find the guy/gal that dreamt this up and shake their hand.
This slot is from a relatively unknown developer, Gluck Games, but if Vomiting Unicorns is anything to go by they will be popping up in conversation much more often.
It was so much fun on my first few spins that I was hardly paying attention to how well or not the game was built, but I did regain my senses and give it a proper going over eventually, so have a look at what I found.
The Theme
We've all been there; a heavy night out with your friends that turns into an appalling example of gluttony in the nearest fast food joint, before one or more of you finishes the evening by…well, vomiting.
This slot is that night re-imagined, with you and your friends played by unicorns who sprew out rainbow coloured vomit.
The symbols are made up of healthy foods (booo) and junk food (yay!), with the junk food symbols having the highest value. It's these calorific delicacies that the Unicorns are dreaming of, but more on that shortly.
The backdrop is especially good, showing the pub the Unicorns have been partying in and the backstreet where one of them is feeling queasy. Visually, it's a real achievement.
The Features
The theme is certainly memorable, but it's not a game packed with features.  There is only one really, which is the expanding wild feature.
On each spin at least one Unicorn atop the reels will 'wish' for a specific type of junk food. If that symbol shows up on the same reel, the Unicorn will eat it then vomit rainbow coloured sick down the reel turning all symbols wild.
It's endlessly entertaining, but that's your only feature on this slot.
Saying that, if you manage to get all 5 Unicorns spewing on the same spin you will trigger the Jackpot Spin. This is a high value spin that will multiply your win by either:
250x
500x
1,000x
2,500x
5,000x
10,000x
So there is the potential for really big wins from this game, but there is only one way to get them.
The Rest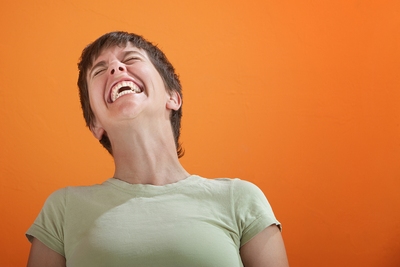 It's a 5 reel by 4 rows game with 30 fixed paylines and a wild symbol (as well as the expanding wild reel feature).
You can bet from 30p to £15.00 per spin, and there are a few different spin speeds that you can choose from which I always find a useful addition to a game – there's nothing worse than being forced to wait an age as the reels land one at a time when you just want to get on with things.
Anyway, where was I… oh yes, the RTP is a little low perhaps at 95.7% but it's not low enough for me to tell you to avoid it.
So it's a pretty simple game that is light on features but heavy on entertainment. It will really make you laugh and does have the potential to pay out large sums of money too.
Probably one that I will revisit every now and again rather than a regular go-to slot.
If I could describe it in one word? Sick.