The acquisition process has taken months, but it is finally due to come to an end at the beginning of October when Gamesys will officially become part of Bally's Corporation.
The £2 billion merger is only days away from completion, at which point Gamesys co-founder, Noel Hayden, will see his 18 year tenure come to and end as he exchanges his 15 million shares for those of Bally's.
Many of the team will be moving across as part of the deal, however, with the chief exec, Lee Fenton, becoming group chief exec, and the COO and non-executive director will join Bally's board.
Indeed, this was part of the appeal for Bally's, who will be active in almost every corner of the industry and capable of even faster growth once the deal goes through.
The Story So Far
The deal was actually announced back in March of this year, after online gaming and betting companies saw their share prices soar off the back of the pandemic.
Bids and acquisitions have been many – especially for cheap UK companies – as those in the US look to arm themselves for the ever expanding American market.
Gamesys share price had climbed almost 200% since the low of 572 pence in March 2020, and on the news of the Bally's acquisition they peaked at 2,005 pence. Quite a jump in a year!
At the time, Soo Kim of Bally's said:
"Gamesys's proven technology platform alongside its highly respected and experienced management team, combined with the U.S. market access that Bally's provides, should allow the combined group to capitalize on the significant growth opportunities in the U.S. sports betting and online markets,"
And that, in a nutshell, is what all of these acquisitions have been about. US companies need the talent of UK companies to squeeze the most out of a growing and largely untapped market.
Bally's had already been expanding aggressively, but Gamesys is a cut above their previous acquisitions.
The proposal went through the proper channels with shareholders voting the dealt through, but what was unique about the offer was that Gamesys shareholders could choose to receive part or all of their payout in Bally's stock.
This meant those who wanted the money (and for anyone who had held for a year or more that would mean a significant return) could cash in their chips and enjoy their success, while those who wanted to stay invested could do so at a very attractive exchange rate.
What Happens Next?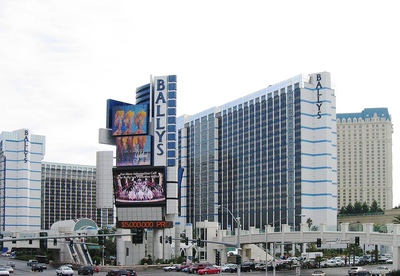 The merger will create a new gambling group that will have both a strong online presence and plenty of skin in the game when it comes to retail business too.
Bally's have previously bought a number of land based casinos (and hotels) and they will be renamed in the near future, so we can expect to see more flashing neon signs inviting players to Bally casinos soon, while the possibilities are endless when it comes to online expansion.
In fact, the resulting company will have one of the most diverse range of products of any gambling group, offering land-based gaming, online sports betting, online casino, poker, bingo, daily fantasy sports, and free-to-play games.
With so many different income streams the group will be a competitor to pretty much the entire industry, and it will also allow them to build cash quickly which can be used for further growth.
Thankfully, the nature of the merger means that Gamesys employees will be largely left alone to continue as normal, with no real change in headcount or day to day duties, so jobs are safe.